Boston's Seaport District Continues its Momentum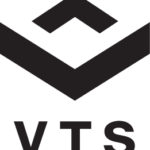 Boston is known as a gateway city in the United States for global commercial real estate investment for several reasons. It's arguably the country's educational Mecca, due to the area's density of blue-chip universities. Major financial firms have large outposts there, as do technology companies. Plus, it's a tourist hub for those wanting to experience the nation's historical past, as well as its popular sports teams.
There are a lot of exciting places in the Boston metro area on which one can focus, but the Seaport District has garnered much attention for the commercial real estate revitalization that's transformed the locale from a once-blighted eyesore to arguably the most thriving area of town.
Retail
One of the largest builders of retail real estate in New England is WS Development, which has a major Seaport investment. The firm has 1.1 million square feet of retail planned for the area, with ground-breaking plans scheduled later this year. Tenants already signed up include Equinox, L.L.Bean and Shake Shack, and more big names are certain to follow. In addition, the Fort Point area, which encompasses the Seaport, already has several sought-after eateries.
KeyPoint illustrates, with its latest Boston retail report, that the need for retail space is in demand throughout the Boston area in general. Vacancy rates are declining due to less product being put on the market, therefore new construction in the Seaport is likely welcome by tenants looking for coveted spots around Boston metro.
In addition, it is already home to several popular small businesses, such as a farmer's market, several boutiques and other specialty stores. Industry observers are calling it a 24-hour community.
The convention center
One of the major game changers for the area was the opening of the Boston Convention and Exhibit Center in 2004. A partnership between city agencies and real estate firms chose this area specifically to drive more economic development. It worked very well and created a public-transportation link to the neighborhood. At about 516,000 square feet, the convention center's attendance has bloomed, and as a result, there were several hotels built in the area, including properties under the flagship of Westin and Omni. There is also talk about expansion of the facility, creating even more jobs.
Seaport office space
Speaking of jobs, there has been major commercial real estate office development in the area as well. General Electric is building a new headquarters in the neighborhood. It broke ground on what is called an "innovation point" facility. It adds 800 jobs to the area. It's a major shift because one of the world's most recognizable companies is relocating to the Seaport from Connecticut, and there is a very tight office market in the area regardless. For the entire Boston area, according to JLL, office vacancy rates in Boston have dropped in the central business district, while rental rates have grown. WS Development, which was mentioned earlier for its retail contributions to the area, is also building an innovative office tower that will total 18 stories and has been lauded for its innovative architecture.
Boston commercial real estate will remain among the most coveted asset strategies for operators in the industry. The population continues to increase, and it can provide higher returns than New York City, San Francisco and Washington, D.C. Office vacancy is reportedly the lowest since the Great Recession, showing that there is major demand for space in the area.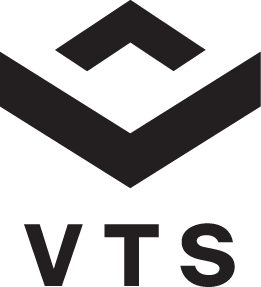 Ian Ritter is a veteran business journalist who has covered the retail and commercial real estate industries for more than a decade. He has held high-level editorial positions at GlobeSt.com and was formerly an editor at the International Council of Shopping Centers magazine SCT. He is a regular contributor to VTS' blog and is also online content manager for the engineering firm GRS Group's blog. Over his career, Ritter has written for several publications and holds a Master's degree in Journalism from Columbia University.