How Rouse Properties Uses Social Media to Actually Drive Deals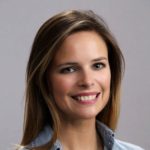 Director, Content and Communications, VTS
We've all heard about the rising prominence of social media in a B2B setting, but what about when it comes to commercial real estate? Can social media platforms actually be an effective means of attracting and converting new leads?

For your answer, look no further than New York-based Rouse Properties, one of the largest mall owners in the United States, to see just how powerful a well-executed social media strategy can be.
VTS sat down with SVP for Rouse Properties' "Taste Space" Group, Trey Peckenpaugh, whose group focuses on the strategic integration of food and beverage within the Rouse portfolio. Trey walked us through how his team is using social media to drive business and the actual results they're seeing.
VTS: Why did you initially explore a social media strategy for your leasing business?
Peckenpaugh: The short answer was to have a platform where we could showcase our properties to help drive new business and get more acquainted with those communities in which we operate. At Rouse, most of us on the leasing team are based in offices throughout the country and thus, the challenge becomes staying connected and up to speed from afar. We started tracking news, canvassing local/regional retailers and competition via social media vehicles years ago, but it wasn't until we established our new "food centric" venture, "Taste Space," last year that we started thinking about creating our own leasing identity on these platforms. We really felt that we could create content and engage with our communities in a way that would assist in creating a brand synonymous with the national and local retailers we were trying to attract.
VTS: What were your objectives when you first started using social media platforms? Have these changed along the way?
P: While our experience utilizing social media for our own leasing purposes doesn't go back that far, it's amazing how much we have learned that we have incorporated into our strategy in this short period. At first, our objective was simple – use compelling but general food content to engage with the retailers we were trying to attract to our properties. When you reach out to a retailer without giving them advanced notice, there are a myriad of obstacles you have to overcome, especially when the focus is on food and beverage tenants. Restaurateurs are guarded by nature, especially when it comes to real estate, so our thinking was that if we can establish a connection at first through social media, then it might make the conversations more natural when we eventually reach out via traditional means.
Over the past few months, we have transitioned to using our social media accounts more for posting specific content based around existing retailer movement and conversations within our portfolio. For example, if we are in discussions with a popular taco shop about opening at our Carlsbad property, we are much more inclined to actively engage with them through social channels. Now that we have a solid following (approaching 1,000 Instagram followers), we are starting to test the waters by posting current opportunities we are working on and including details about which property we are looking for them to open at.
VTS: How does your team actually use social media to drive business?
P: We connect with our communities (restaurateurs, chefs, influencers, food bloggers/local media and residents) by posting content that encourages interaction. For instance, we may post about new retailers that we are looking to bring to the market and ask our followers to weigh in. We even share thoughts and ideas submitted to us by local residents and reporters so that the whole community has the opportunity to share their feedback. All of this interaction is mutually beneficial in two ways. First, it leads to added exposure for our properties as well as our partners, and second, it increases traffic to our shopping centers and to those locations of the retailer being discussed.
VTS: Which social platforms are you using the most, and why?
P: At this point, we predominantly focus on Instagram, but are starting to ramp up our Twitter activity. Given that our focus is "food centric," we find the visual appeal that Instagram offers is most appropriate for our purposes.
VTS: How do you measure or quantify your success? What does that success look like?
P: Initially, it was how many leads/contacts we made and how many likes we got. It's evolving to the point in which we are tracking post analytics, follower growth and account engagement specifically with our targeted groups. We are also using it to track deal data that is sourced from the online engagement (i.e. leads, tours, LOI and deals). We are still in the early stages of implementing this strategy, but are encouraged by the success we are having thus far. A good example that illustrates this is the lease we signed with a popular taco concept at The Shoppes at Carlsbad. This is a relationship that first started on Instagram and we could not be more excited that they will be joining our portfolio.
VTS: How has social media changed your marketing mix? Are you using social as a replacement for other more traditional forms of marketing (like flyers etc) or is it a complementary tool?
P: We are using it to complement our tried and true methods of traditional marketing to potential tenants. We really value the engagement and feedback that social media provides. Plus, there is always the possibility that one idea or one post will lead to one "like" or one "share," which can be the initial spark of a long-term relationship.
VTS: Why do you think using social media has been such a successful strategy for your team?
P: It's getting harder and harder to ignore social media, no matter if you are a Millennial or a Baby Boomer. It has just become too important in our society today to live without, whether using it for personal or business reasons. Especially when you can incorporate it into your goals in the workplace and find efficiencies there, it's very natural for people to embrace.
VTS: What other social initiatives will you be working on in the future?
P: The next steps for use will be synergizing our "Taste Space" platform with the teams who run the social media accounts of each of our properties so that we can connect with each respective community. We are also spending more time on better understanding the analytics our social initiatives provide and how to strategically network with potential prospects via targeted advertising.
VTS: What advice would you give someone who is thinking about launching their own social media initiatives?
P: Consistency is key to credibility. When we first launched our "Taste Space" social media platform, it was just one person who we all thought would be able to actively post and engage on a daily basis. That quickly became impossible given the never-ending continuous stream of engagement that was happening. We have since added talented people to the team who have helped advance our social media efforts. Lastly, having a social media account in which posts are few and far between adds no value. The key to driving customer engagement is being active on your accounts and interacting with your followers.
Trey Peckenpaugh is the Senior Vice President for the "Taste Space" group at Rouse Properties in New York City. His group focuses on the strategic integration of food and beverage within the Rouse portfolio. Trey started in the retail real estate industry in San Francisco with GGP before moving to Westfield. Trey currently resides in Manhattan. Connect with Trey on LinkedIn.