Los Angeles Commercial Real Estate Takes Center Stage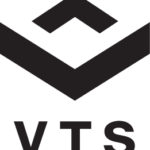 Los Angeles has always been known as a global gateway city for commercial real estate in the United States. But the country's second-largest metropolis has taken the back seat to New York City and San Francisco over the last several years. That is starting to change.
Los Angeles surpassed Manhattan, the country's usual leader, in the first half of the year in deal volume, according to a CBRE report. Though volume decreased year over year in the city, it came in at $13 billion.
Additionally, Los Angeles' downtown is flooded with cranes developing upwards of 100 projects in the area. Plus, the Olympics is coming in 2028, with an expected economic impact of $11 billion, and the city now has two NFL teams after a drought lasting more than two decades.
These developments, as well as an unemployment rate hovering around 4.5%, arguably make Los Angeles one of the most exciting cities in the world to watch in terms of commercial real estate.
Growing L.A. office, retail markets
There is plenty of product, both office and retail, currently under construction, as well as in the planning stages in L.A.
As of the end of the second quarter, there was 7.9 million square feet of office under construction, most of which is scheduled for delivery by the end of the year and in 2018, according to a Colliers International report. Vacancy during that period was at 14.6%, down 10 basis points from the first quarter. Rents, at $2.92 per square foot, rose 6.5% year over year.
Among some of the notable new projects are the $1.1-billion recently opened Wilshire Grand, which boasts 365,000 square feet of office. Onni Group will add 250,000 square feet of creative office at 1023 S. Broadway. Developer J.H. Snyder has several office projects in the works around the city as well.
On the shopping front, Los Angeles is truly embracing the concept of urban retail. Traditionally known as a sprawling city littered with strip centers, most of the exciting projects are streetscape stores and restaurants located below major high-rise residential towers clustered around downtown.
Cushman & Wakefield points out in its first-half retail report that there 1.9 million square feet under development, mainly in mixed-use projects that are making downtown a live/work/shop/dine environment. One of the highlights is Oceanwide Plaza, a $1 billion mixed-use project that will feature shops and restaurants. This map of 27 mostly residential high rises under construction shows that a majority of them have ground-floor retail components.
Plenty of big-name retailers are opening their doors downtown, and it looks like Apple will soon have an outpost there, which will undoubtedly cause more outfits to follow in hopes of picking up on its traffic.
A sports explosion
The decision to bring the Olympics to Los Angeles is forecast to have a major economic impact on the city that will undoubtedly boost its commercial real estate industry. About $11 billion will be generated as a result of hosting the 2028 Summer Olympics, predicted analysts when they thought Los Angeles could host in 2024.
Much of that will undoubtedly be from visitors spending plenty on shopping and dining, and retailers and restaurants will likely open in anticipation of the event. On top of that, there will be a big push to get already planned Los Angeles public-transportation improvements completed in time for the event.
Also recently, Los Angeles gained two NFL teams, the Rams and the Chargers, which are now playing in temporary venues. Though the economic impact of sports teams has been debated, there are some potential pluses.
But it looks like the city is doing it right with the Los Angeles Stadium and Entertainment District at Hollywood Park. Not only will it feature the sports facility, but Hollywood Park is also planned to have 780,000 square feet of office, 890,000 square feet of retail, a performing arts venue, restaurants and other features when it is set to open in 2020.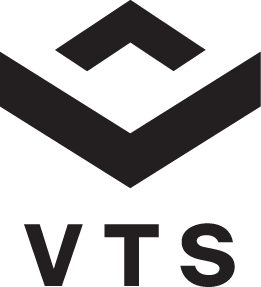 Ian Ritter is a veteran business journalist who has covered the retail and commercial real estate industries for more than a decade. He has held high-level editorial positions at GlobeSt.com and was formerly an editor at the International Council of Shopping Centers magazine SCT. He is a regular contributor to VTS' blog and is also online content manager for the engineering firm GRS Group's blog. Over his career, Ritter has written for several publications and holds a Master's degree in Journalism from Columbia University.