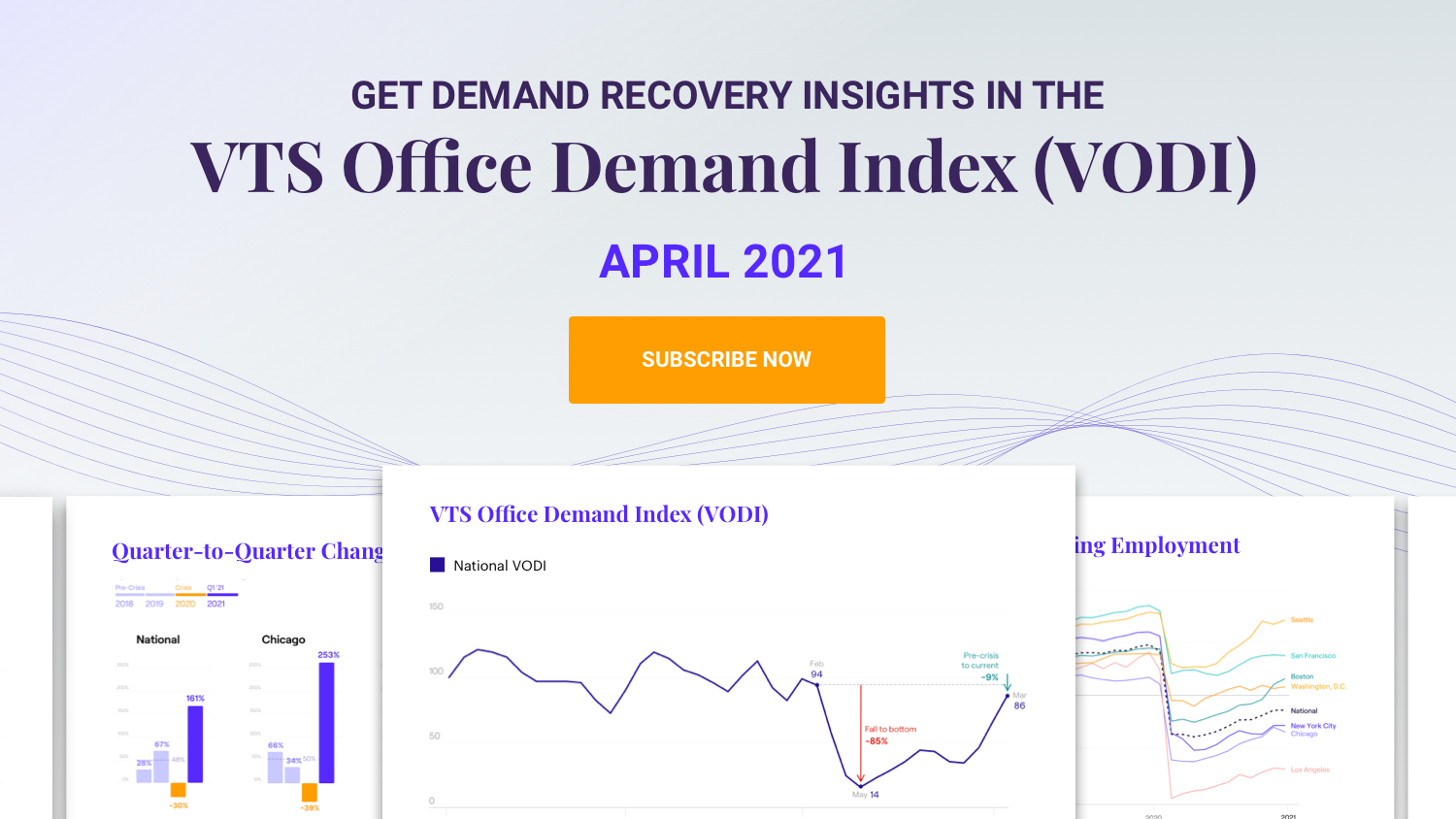 National Return-to-Work is Imminent as Employers Ramp up Their Efforts to Find Office Space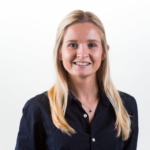 Content Marketing Manager, VTS
National demand for office space surged in March 2021, up 28% from February and 161% in Q1 2021. Demand is now just 9% below pre-pandemic levels. The rapid rise in demand signals that a return to the workplace across the country is imminent and employees should be prepared to be called back to the office soon, according to the VTS Office Demand Index (VODI).
If national growth trends continue, due to pent-up demand coming largely from tenants that postponed their space search during the height of the crisis and opportunistic bargain hunters, demand for office space in April 2021 is on-track to meet or exceed pre-pandemic levels. However, a potential fourth wave of COVID-19 cases combined with stalled growth of office-using employment numbers could serve to temper, but not stall, office demand growth.
What is the VTS Office Demand Index (VODI)?
The VODI is the earliest available indicator of forthcoming office leases and tenant sentiment, locally and nationally, and represents up to 99% of new demand for office space in seven major markets, including New York, Washington, DC, Los Angeles, Chicago, Boston, Seattle, and San Francisco. The VODI tracks tenant tours, both in-person and virtually, of office properties across the nation, and is the only commercial real estate index to track tenant demand.
Get demand recovery insights in the April VODI report:
If growth trends continue, how soon will national demand for office space exceed pre-pandemic levels?
What market trends are causing a springtime surge in office demand?
Which two core markets continue to lag behind in their recovery?
Which markets are surging past their pre-pandemic levels?
Which core market saw the strongest growth over March?
Download the full VTS Office Demand Index April 2021 report now for in-depth insights into demand recovery and detailed methodology.
Want more? Tenants are touring again – and they're starting the process online. Hear directly from tenants on what features and amenities (plus other digital content and context) they need to see highlighted in online listings in order to feel comfortable and confident committing to an in-person tour.
Read our official announcement here.