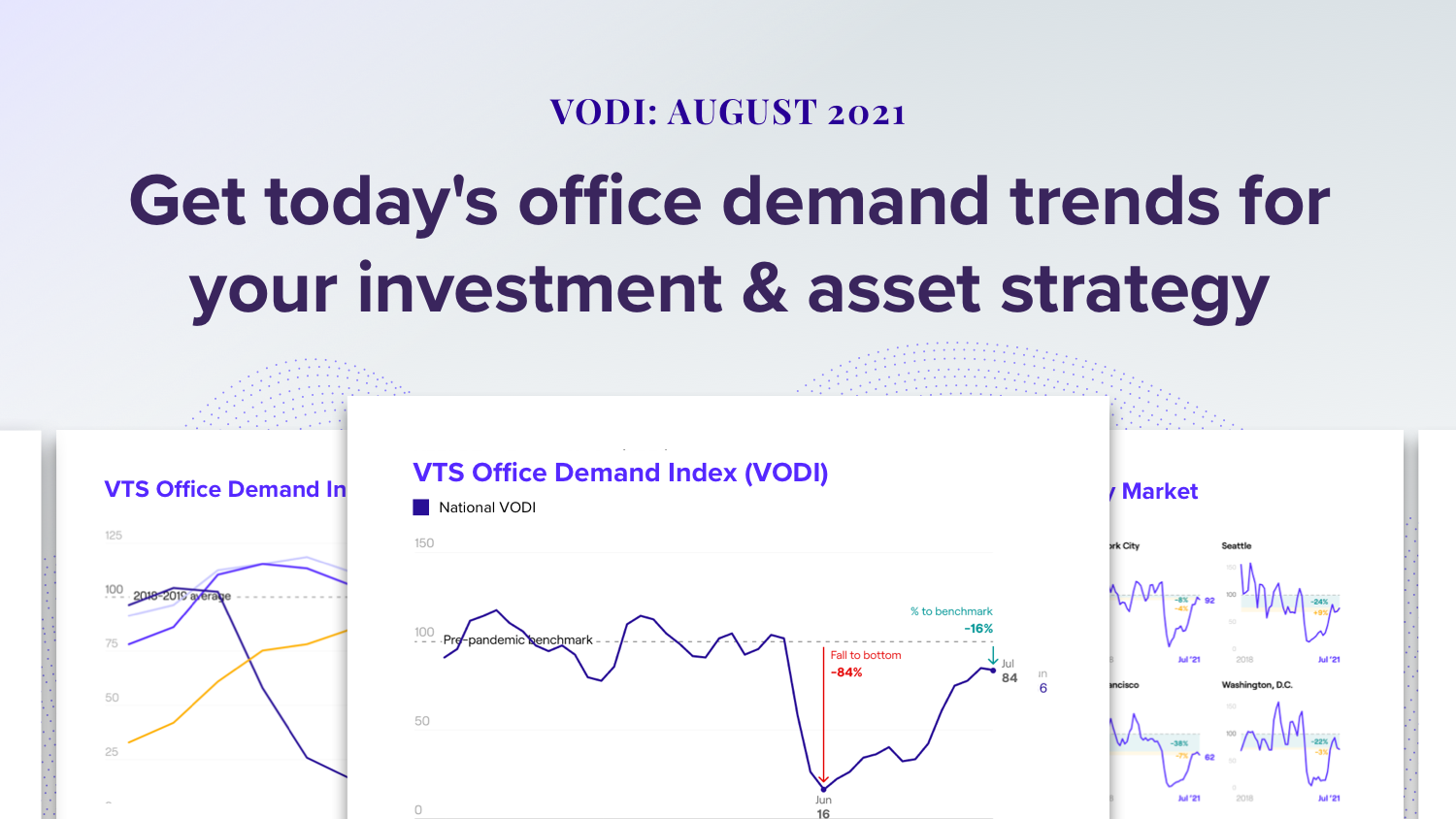 Uncertainty Over the Delta Variant and Seasonality Slow New Demand for Office Space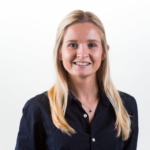 Sr. Manager, Content Marketing, VTS
After six consecutive months of growth in new demand for office space, demand eased in July as concerns over a surge in delta variant COVID-19 cases, as well as normal seasonal headwinds, took hold. However, the 1.2% drop in office demand in July from June is still lower than the average July decline pre-pandemic in 2018 and 2019 of 5.1%. Employers also slowed the hiring of office-using roles in June and office-using employment growth fell to its slowest rate since the depths of the COVID-19 pandemic in June 2020*.
Nationally, the VTS Office Demand Index (VODI) is now 16% below its 2018-2019 average (measured as the '100' point in the Index). And new office demand is up 282% on a year-over-year basis, reflecting a strong recovery to date.
What is the VTS Office Demand Index (VODI)?
The VODI is the earliest available indicator of forthcoming office real estate trends, locally and nationally, and represents up to 99% of new demand for office space in seven major markets, including New York City, Washington DC, Los Angeles, Chicago, Boston, Seattle, and San Francisco. The VODI tracks tenant tours, both in-person and virtual, of office properties across the nation, and is the only commercial real estate index to track tenant demand.
The VTS Office Demand Index is powered by proprietary VTS Data, comprised of aggregated and anonymized commercial real estate data from the 12B+ square feet of assets managed on the VTS platform.
Get today's commercial real estate market trends in the August VODI report:
How could the Delta variant affect return-to-office plans in major cities?
Which is the only market to see an increase in demand that's above pre-pandemic levels?
Why is NYC seeing a pull-back in the flight to quality it has been experiencing?
Which markets bucked the national trend and saw a month-over-month increase in demand for office space?
In what major cities is the "remote divide" causing office demand to lag?
Download the full VTS Office Demand Index August 2021 report now for in-depth insights into demand recovery and detailed methodology.
"The macro trend of lower new demand overall, alongside individual requirements of greater square footage, suggests that smaller firms that are more sensitive to the impacts of rising COVID-19 cases are withdrawing from the market," said VTS Chief Strategy Officer Ryan Masiello. "This withdrawal may reflect employer uncertainty surrounding return-to-office plans that could have been initiated before the emergence of the COVID-19 delta variant."
Miss our latest webinar with the VTS Data team: Chief Strategy Officer Ryan Masiello, Head of Market Research Eli Gilbert, and Director of Investor Research Max Saia? They went deep into today's office demand trends to share what the market is doing today, where we can predict it's headed, and how to convert market activity into executed leases. Stream it on-demand now.
Read our official announcement here.
*Data on remote-friendly jobs is attributed to a study by Apartment List which builds on prior academic work (Dingel & Neiman (2020).