VTS Announces Accelerate: The Premier Innovation Conference for the Commercial Real Estate Industry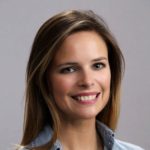 Director, Content and Communications, VTS
VTS, the industry's leading leasing and asset management platform, today announced Accelerate, the company's first annual user conference. Taking place June 7-9 in New York City, the event will bring together the world's top commercial real estate executives, venture capitalists and technology leaders to discuss how technology has transformed their businesses and reimagined customer relationships.
"We wanted to create a conference unlike any other real estate event that truly marries technology and venture capital leadership with the commercial real estate industry," said Nick Romito, CEO of VTS. "This event will equip our users with an understanding of how other industries have completely revolutionized the way they operate, using data and modern digital strategies to capture real value. Attendees will leave Accelerate with an entirely new perspective on how to run their business."
Who's going?
Accelerate will feature marquee keynote speakers, who will share stories of digital transformation and strategies for optimizing data across industries. These speakers include:
Dave Fano, CPO at WeWork
Billy Beane, renowned baseball analyst and inspiration for the book-turned-movie Moneyball
Mark Roberge, former HubSpot CRO, Senior Lecturer at Harvard Business School, and best-selling author and speaker on the intersection of sales and technology
Attendees will also hear from the C-Suite of the world's top five brokerage firms on the change agents impacting commercial real estate, and how they're leveraging tech and data to better serve clients:
Greg O'Brien, CEO, Americas, JLL
Barry Gosin, CEO, Newmark Grubb Knight Frank
Dylan Taylor, President & COO, Colliers International
Mike Lafitte, Global Group President, CBRE
Joseph Stettinius

, Chief Executive, Brokerage & Capital Markets, Cushman & Wakefield
Senior leaders from the world's top real estate owners will be participating in a range of panels, with companies including:
Blackstone
Boston Properties
Brookfield
CBRE Global Investors
Beacon Capital Partners
CREIT
Rudin Management Company, Inc.
Kilroy Realty Corporation
Manulife Asset Management
NYL Investors
Additional keynotes with venture capitalist firms Insight Venture Partners, Bessemer Venture Partners and OpenView Venture Partners will discuss which tenant sectors are most likely to see heavy financing and drive office leasing over the next five years.
Agenda
At Accelerate, conference sessions will be delivered in three tracks to provide attendees with best practices to immediately apply to their businesses:
Transforming into a Digital Company: Discover how management teams can structure their businesses for successful digital transformation, including tips for technology roll out, building the right tech stack, and integrating technology and business teams.
Customer Acquisition: Unlock the secrets of business development mastered by the world's leading SaaS companies, including how to optimize deal pipeline and marketing efforts, and how to leverage existing tenant relationships to accelerate new business.
Redefining Customer Success: Rethink tenants as customers with a relationship to nurture over time. Experts will explain how they've redefined their outlook on the customer experience and provide best practices for managing those tenant and cross-portfolio relationships.
"Accelerate puts a new spin on the everyday real estate conference by combining the perspectives of brokers, owners, VCs, technologists and business leaders under one roof," said Michael Rudin, Senior Vice President, Rudin Management Company, Inc. "It's a critical time in our industry and we need to embrace technology to advance the way we do business–Accelerate couldn't come at more relevant moment in time."
Learn more about Accelerate 2017 here.