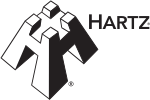 Asset type
Industrial, Retail, Office, Residential
Regions
Georgia, New Jersey, New York, North Carolina
Hartz Mountain Industries is one of the largest privately-held real estate companies in the United States. They own and operate a portfolio of over 260 properties, which represent more than 45 million square feet of residential, office, hotel, and industrial assets. When Hartz started in 1966, they were primarily located in the New York and Northern New Jersey areas. Their manual processes worked then — the team members knew the buildings, tenants, and even how many loading doors were in every warehouse. But as the company started expanding into new markets, they soon needed a new way to manage their growing portfolio and team of third-party property managers and leasing brokers, and get the insights to make data-driven decisions. Since becoming a VTS customer, Hartz Mountain Industries' leasing and asset management processes have been transformed.
"We used to have to wait until a weekly leasing meeting or until some financial report was distributed. [With VTS], everybody is on the same page at the same time. We can make better decisions, faster."
Larry Garb, Executive Vice President & Managing Director
Challenges & Roadblocks
Why Hartz Mountain Industries needed to transform their approach to leasing and asset management
Manual leasing process
The leasing team at Hartz had a stenographer sit in every leasing meeting and take shorthand notes building-by-building. The notes would include what spaces were available, who was showing each one, who the broker was, and important deal context. The stenographer would then create a spreadsheet and share with the rest of the team. Sometimes, the report would contain errors, which was fine when the team was located in one market, but difficult to manage when the company expanded to new markets.
No access to real-time data 
Hartz needed to wait until the next leasing meeting came around or a new financial report was shared to receive critical portfolio information. The unneeded lag time meant the teams weren't all on the same page and made it difficult to make informed business decisions quickly.
Solution
Transforming the leasing and asset management process at Hartz Mountain Industries
Tech-enabled leasing process
Every person in Hartz's leasing organization is now using VTS, including senior executives and third-party property managers and brokers, giving everybody more visibility across their growing portfolio. With everyone working together in a single platform, deal updates can be shared in real-time and everybody is on the same page at the same time.
Data-driven decisions and insights
Access to real-time data has made the teams at Hartz more efficient. They no longer spend time trying to extract data, manipulate it, and then manually create reports. Just as importantly, this access to real-time data has reduced risk across the portfolio. Important information, such as lease expirations, rents, and encumbrances, are pulled into VTS automatically from Hartz's property management system. Without any manual intervention, there's no risk of human error.
"If we do a deal at $10/sf in Building A, we know that the rent for Building B may be $9.50/sf because it's slightly less attractive. Having access to the data in VTS really allows us to set what our market rent should be, and really allows us to see where we may have weakness in our portfolio."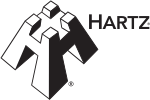 Executive Vice President & Managing Director