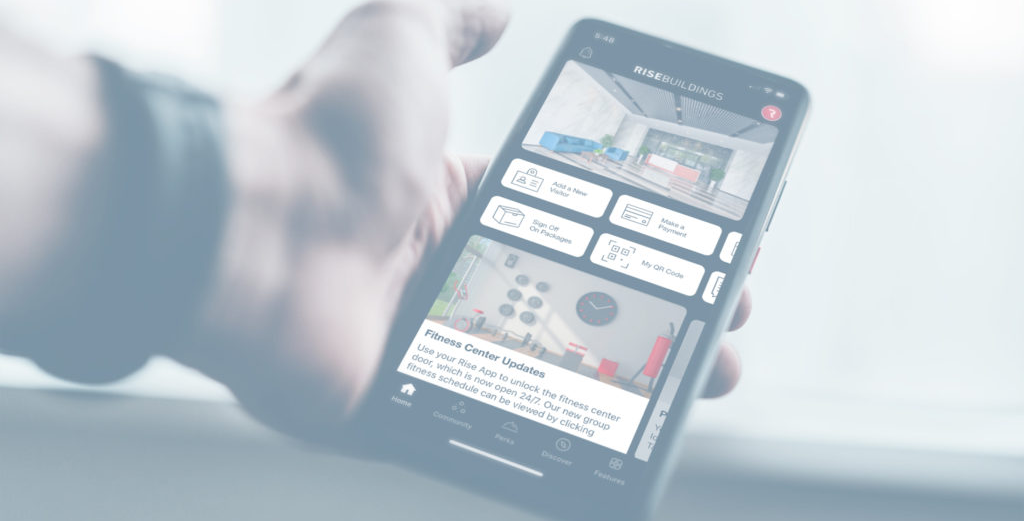 Redefining Tenant Experience & Property Operations
VTS has acquired Rise Buildings to give landlords the ability to manage their portfolio-wide leasing, tenant engagement, and building management activities all from within one full-service platform.
Meet with our team to learn more
Enable your teams across the entire asset lifecycle
An open platform with over 30+ building system integrations
Rise is agnostic to which system the building uses which allows you to standardize the experiences for occupants and visitors even if you acquire a building with different access management systems.
Get the full picture of engagement
Rise's patented beacon technology and a native access and visitor management system which is able to provide real-time occupant space utilization trends, showing real sentiment towards amenities in the building and intent to renew rather then just survey information.
95% engagement from occupants
Rise's function-first approach drives higher engagement than any other company in the space.
VTS and Rise have excellence and expertise in implementing portfolio wide
Gain a competitive advantage with real-time market information inclusive of tenant occupancy rates, amenity usage and more available when you manage your portfolio of buildings on Rise.
Rise is more than just tenant experience
Rise has created a new category in the space covering building operations and tenant experience which gives clients once centralized system to manage access, operations, and tenant experience all in one.
Only solution for Residential & Commercial
Implemented on 150,000 residential units when others only focus on one asset type.