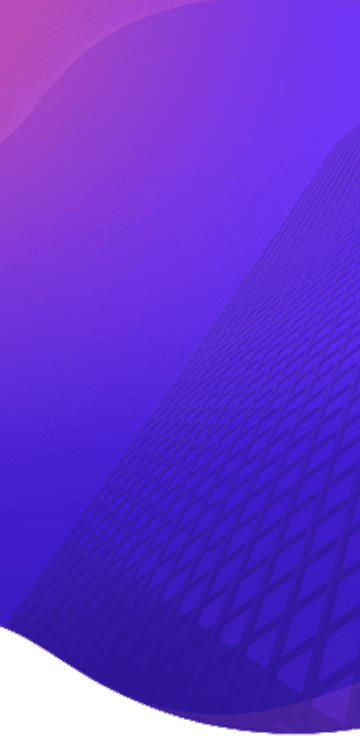 VTS Office Demand Index: Free Monthly Market Trends Report
Get the earliest available indicator of upcoming office leases and tenant sentiment, nationally and locally, in the VTS Office Demand Index (VODI) – a new free resource from VTS.

The VODI represents 99% of new demand for office space in 7 markets – New York City, Washington D.C., Los Angeles, Chicago, Boston, Seattle, and San Francisco – and indicates behavior more than one year in advance of a lease hitting the market, and ahead of official employment figures.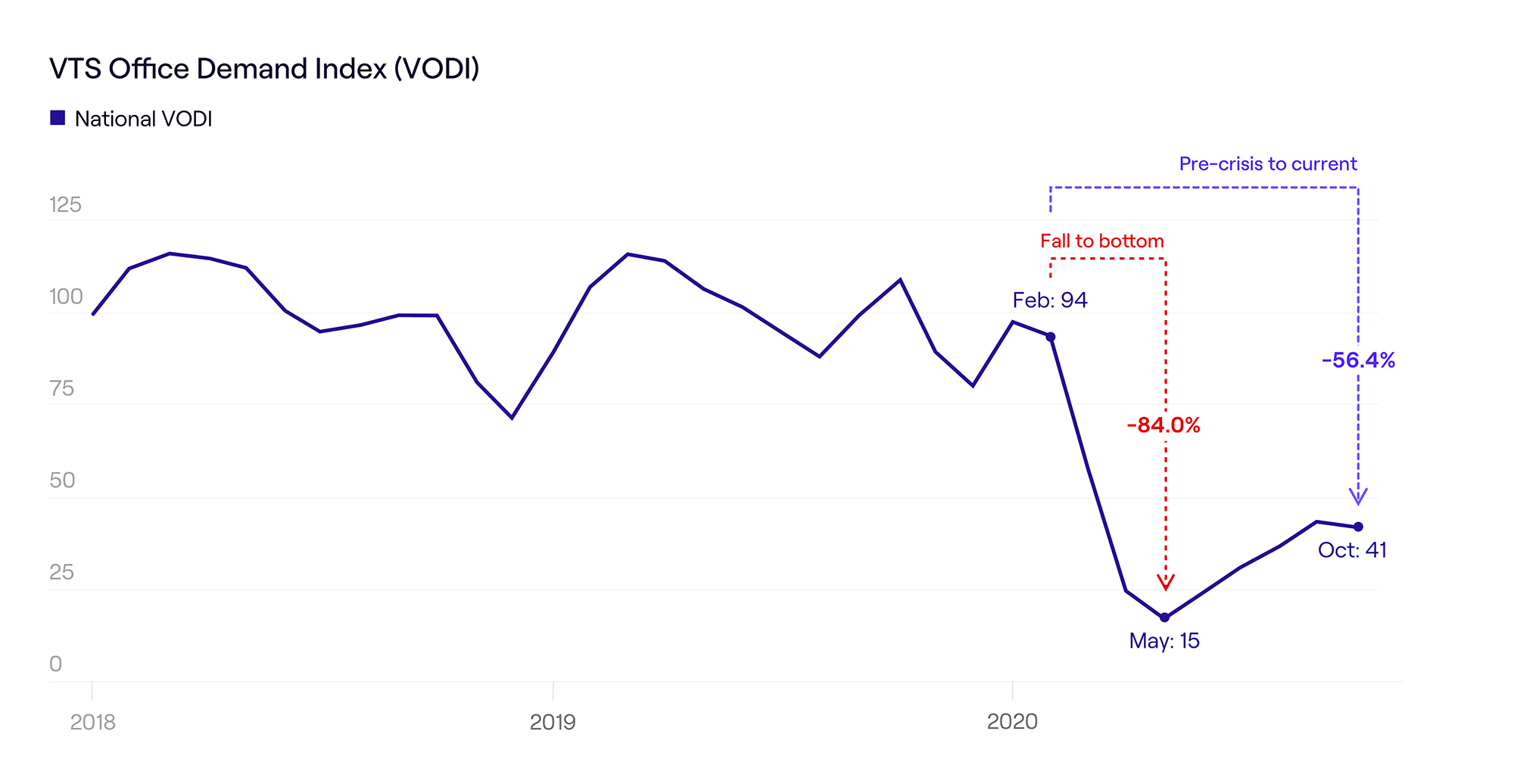 Download the VTS Office Demand Index Report
Key Takeaways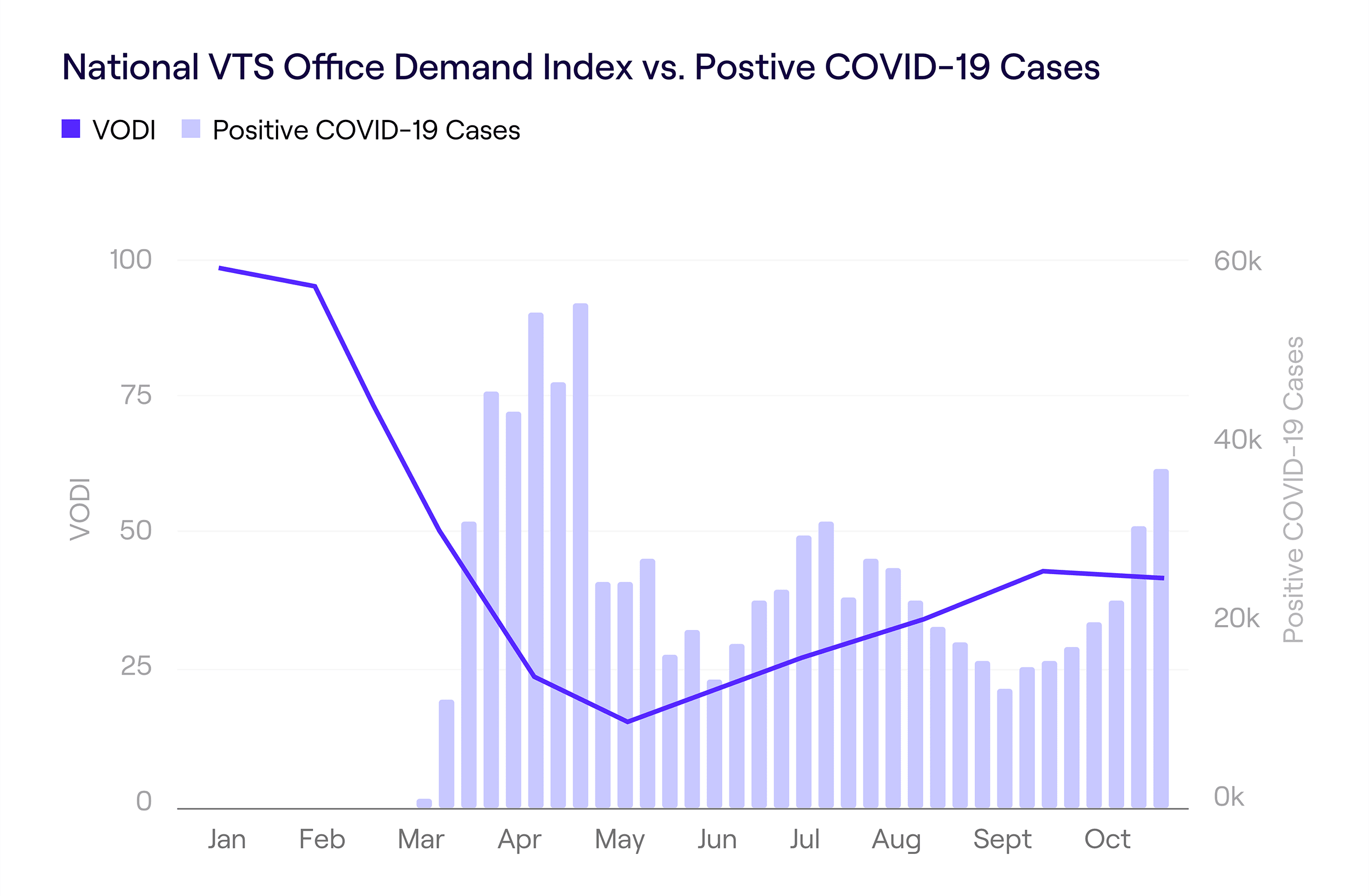 Nationally, demand for commercial office leases is down more than 50% from pre-COVID-19 levels. It gradually rose from March and dipped again in October 2020.
LA has gained back three quarters of the demand lost after stay-at-home orders were issued in March. The pace has slowed, but growth is impressive.
Leasing demand in New York City has shifted towards Trophy and Class A office space and away from Class B properties post-COVID-19.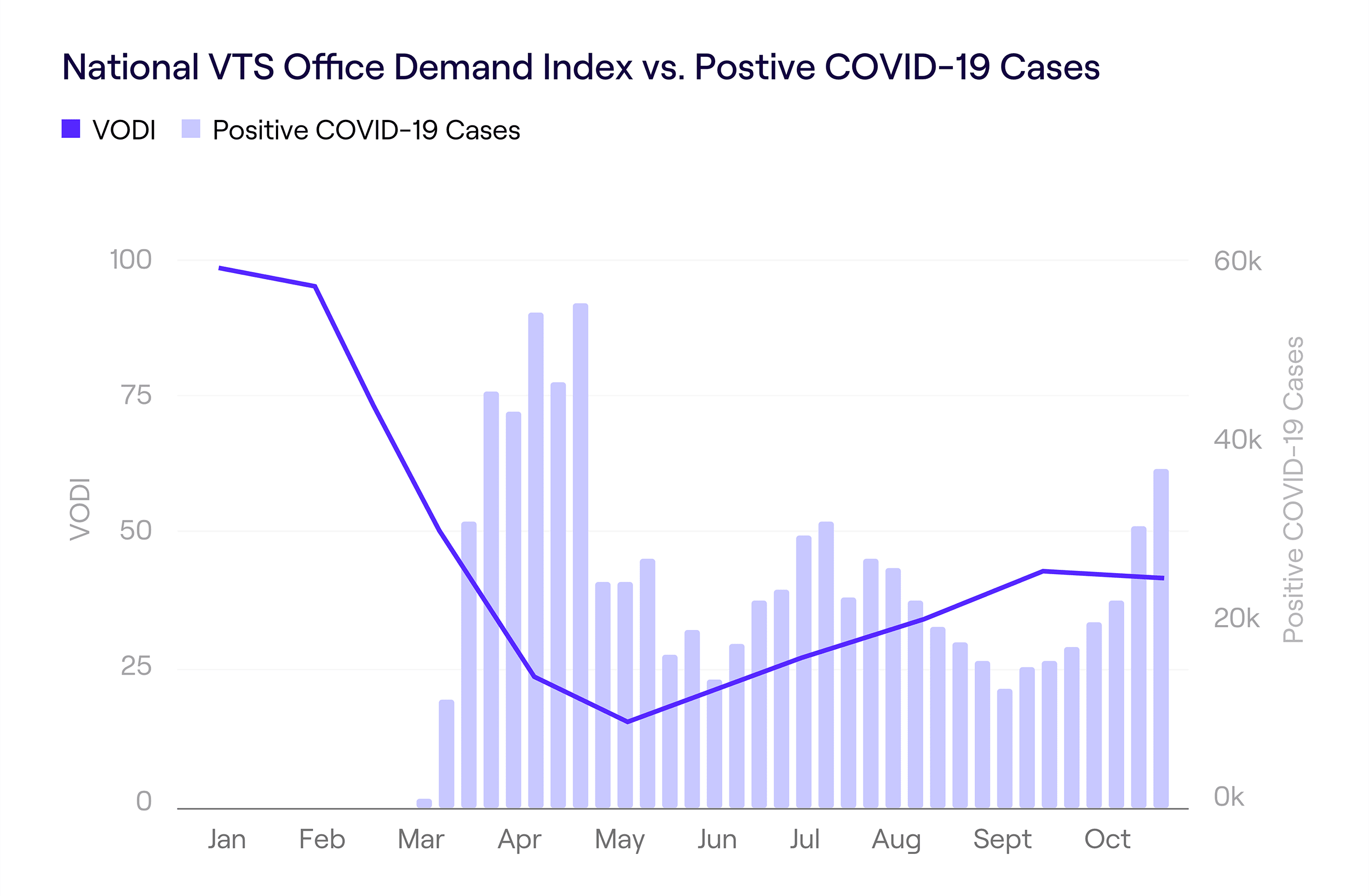 ON-DEMAND WEBINAR
Introducing the VTS Office Demand Index: Free & Accurate Reporting on U.S. Tenant Demand
Watch this exclusive webinar to discover how the office recovery is pacing nationally across U.S. markets and how demand for building class has shifted post-COVID-19.