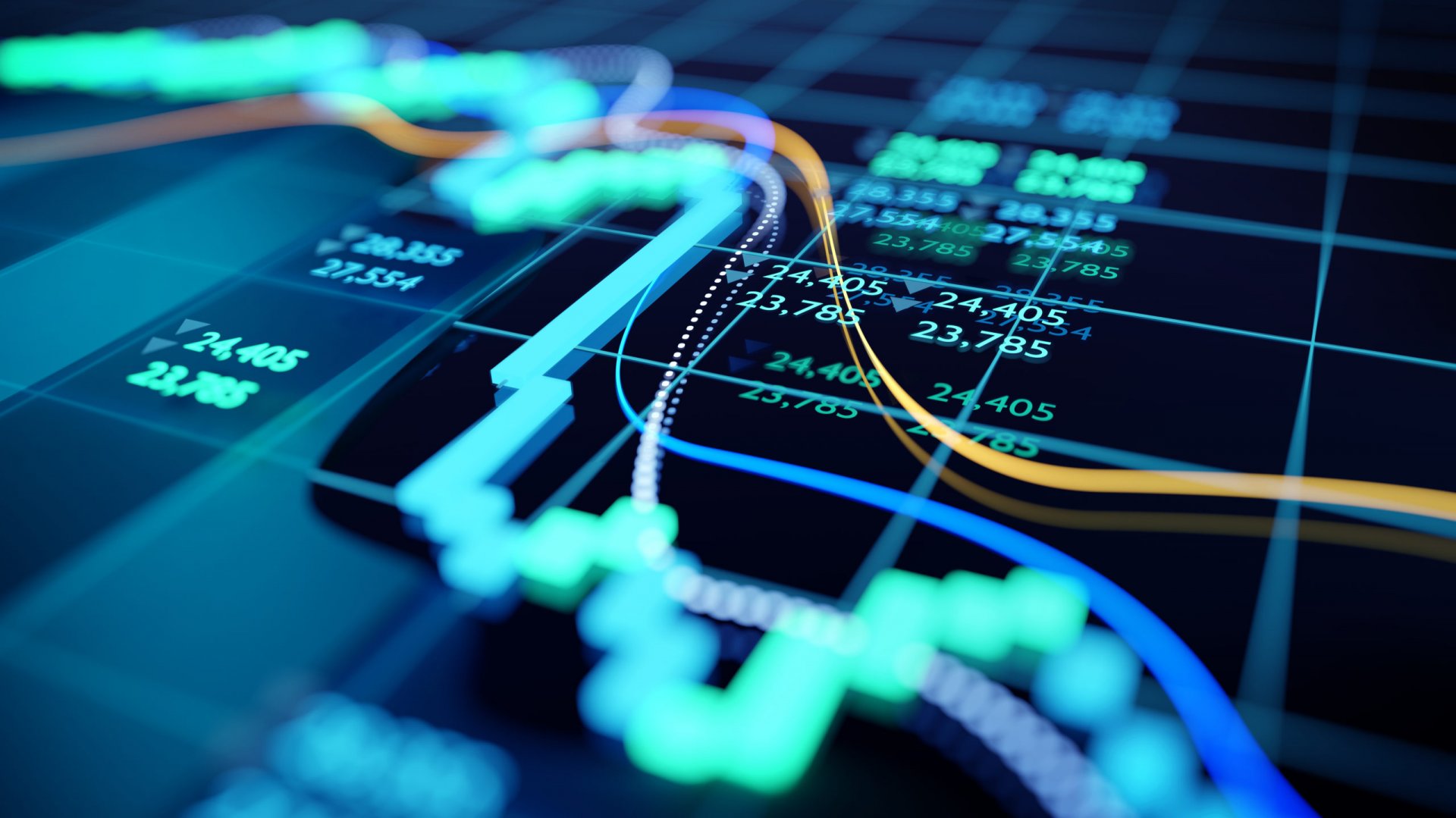 Get a pulse on what's happening in the market today.
Reinvent your investment strategy using active anonymized data from the $200B in leasing transactions on the VTS platform.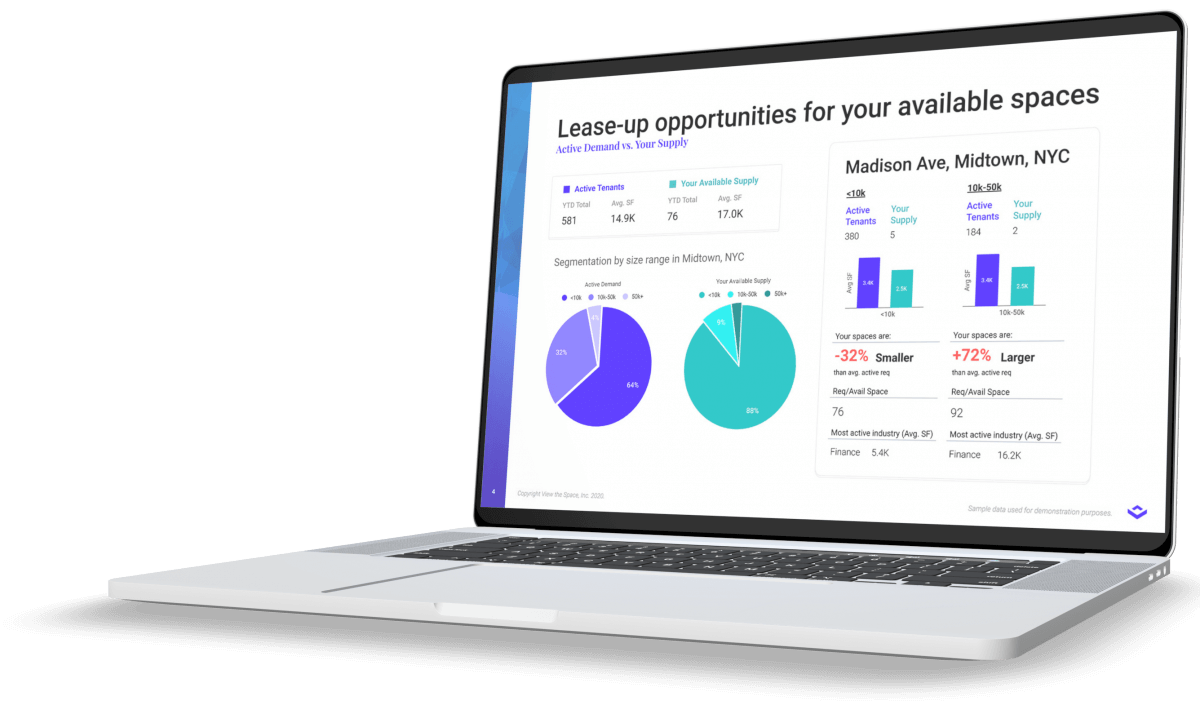 OVERVIEW
The only true source of industry demand data
View verified real-time data on tenant demand in your markets
Make bulletproof investments based on tenant activity
Benchmark your portfolio performance against the market
Get custom insights and recommendations from our CRE data experts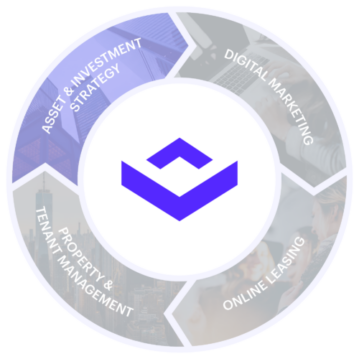 VTS Data is powered by information from over 45,000 asset and leasing managers
VTS Data is the industry's only forward-looking market data powered by the $200B in leasing transactions managed on the VTS Platform. The average data point is roughly one day old. No more relying on disparate and out-of-date data sources – with VTS Data, you get real-time insights into investments, leasing, and marketing and take immediate action using VTS Lease and VTS Market.
BENEFITS
Gain a competitive edge with real-time insights
Be the first to know as market demand comes back
Get active data on when tenants enter the market and start searching for spaces
Stay ahead in a competitive market
VTS Data lets you project supply fluctuations 12-24 months ahead of the competition
Uplevel your investment strategy
Access data by market and building class so you can inform where and how to invest
"VTS Data represents a new era for market data and will be critical in supporting our acquisition, leasing, and disposition strategies."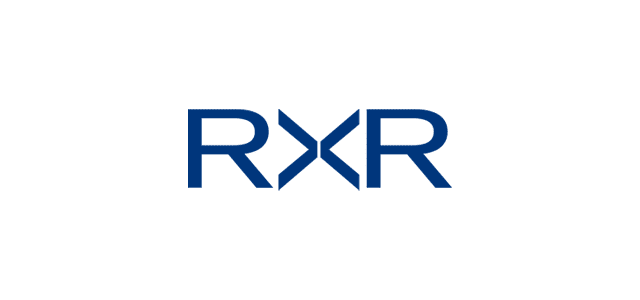 Download the latest VTS Office Demand Index Report
FEATURES
How VTS Data works
Benchmark your performance against the market
Assess your portfolio by comparing to an anonymized competitive data set
Gain insights into lease roll metrics for core markets and submarkets
Rely on highly-accurate, real-time data powered by the industry's largest leasing and marketing platform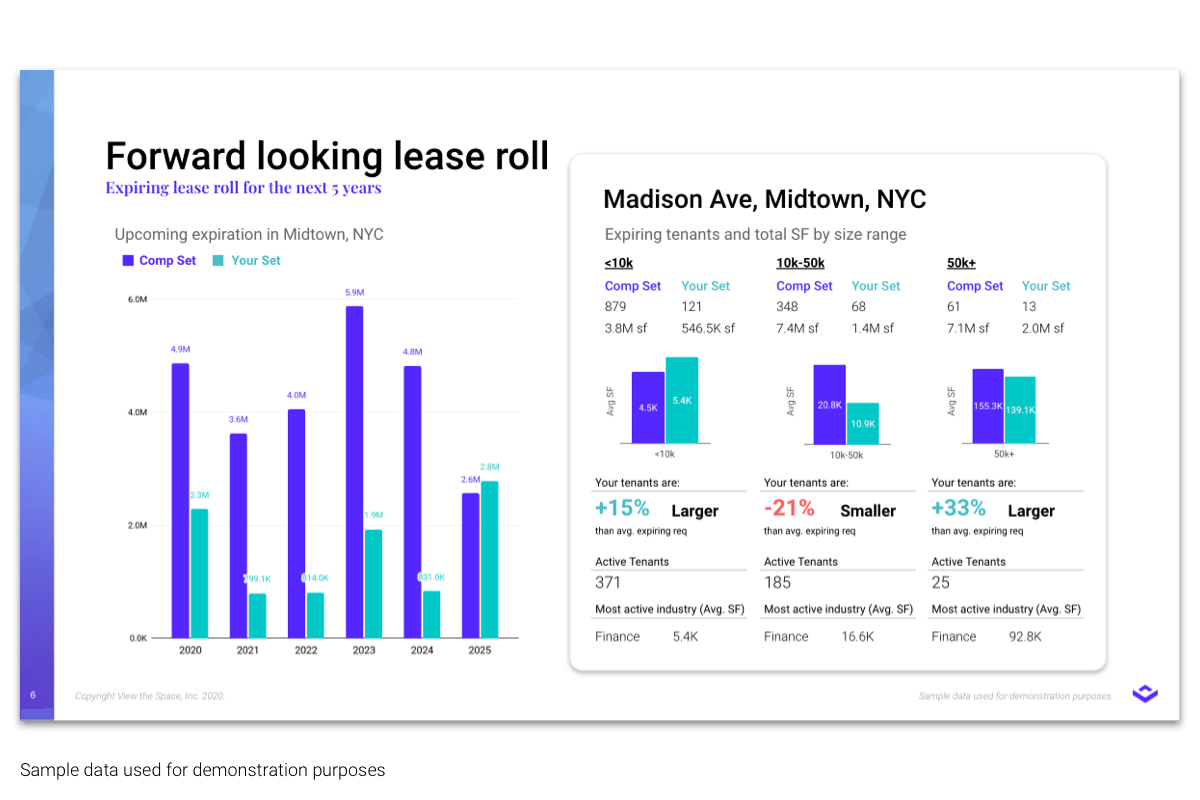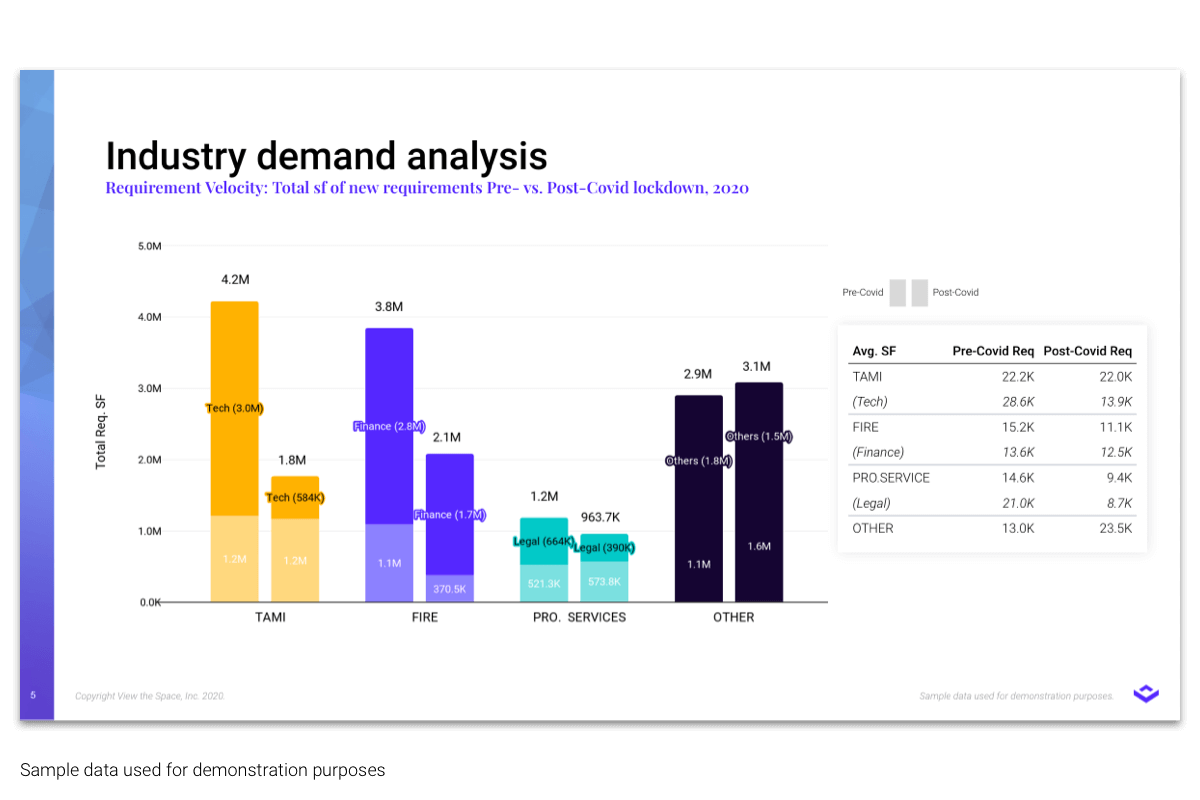 Keep your finger on the pulse of demand
Know with confidence which tenants are in the market and what their requirements are




Building your marketing and leasing strategy to match active demand




Stay in the know with data points that are, on average, roughly one day old
Access data only available from VTS
Get insights into markets and submarkets most relevant to your strategy




Drill deep with custom market analysis from our CRE data experts

Resolve questions about supply and demand, leasing efficiency, and tenant exposure to unlock – and unblock – deals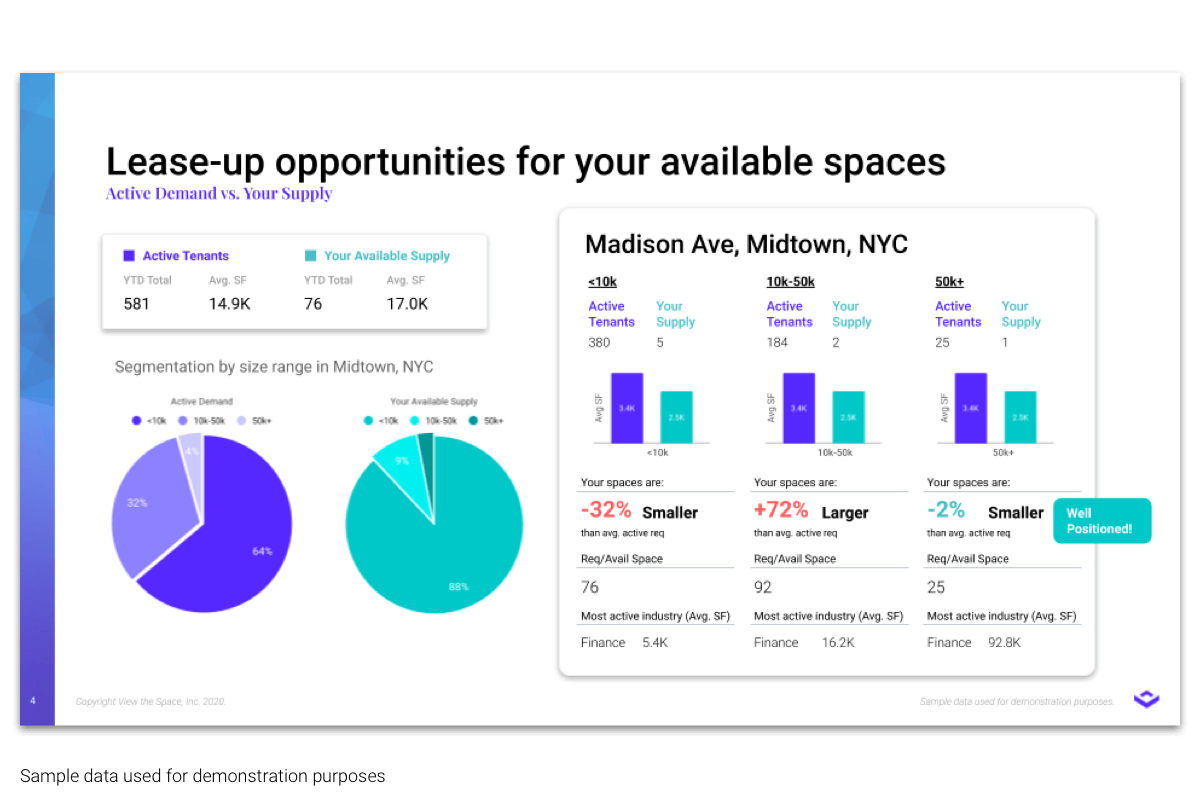 Discover what the VTS platform can do for you
VTS is your true partner in proptech