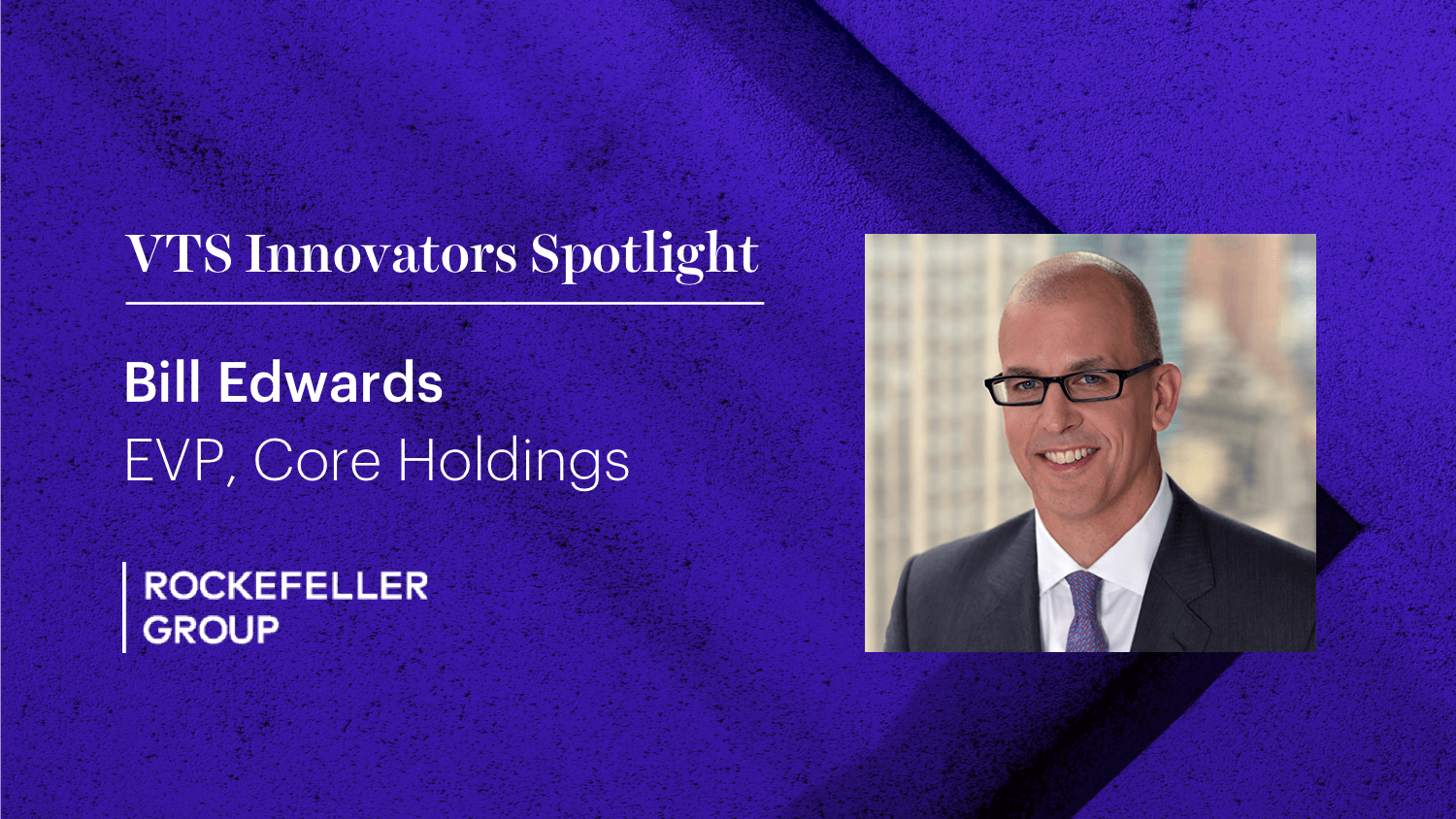 Rockefeller Group's Bill Edwards on Why Landlords Need to Create an Experience for Every Person in a Building, Not Just the CEO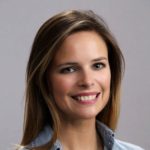 Director, Content and Communications, VTS
When it comes to iconic names in commercial real estate, it's hard to go past Rockefeller Group. The organization has a ninety-year history of developing, owning, and operating large-scale, mixed-use urban assets, starting with one of New York City's most well-loved and recognizable complexes, Rockefeller Center.
VTS sat down with Bill Edwards, EVP of Core Holdings for Rockefeller Group in Manhattan to find out why he believes having an innovative mindset is critical for competing in today's rapidly changing environment.
Bill spoke about the evolving nature of the landlord and tenant relationship and how, in response, his team is tapping into the hospitality industry for inspiration and embracing new technologies. He says a landlord can no longer simply cater to a single tenant representative, like its CEO. "Now you've become worried about the thousands of people that come through your front door, and the environment and experience you're creating for each one of those individuals," he says. "The game is much more complex."
Enjoy!
VTS: How did you get your start in commercial real estate?
Bill Edwards: Growing up, I always had a fascination with construction. I actually started my career on the engineering side by working in consulting engineering and construction. I really grew up on that side of the business. But I was always sitting at the table as a service provider, looking across the table at ownership, and thinking, "How can I move myself around the table to the ownership side?"
I took that thought and went to business school, and coming out of business school I was fortunate to join the ownership side, working for the Carlyle Group, Blackstone's Equity Office, and now Rockefeller Group. It's been a good run.
VTS: Can you describe your current role?
Edwards: I'm the executive vice president of Core Holdings. My responsibility spans several disciplines, including leasing, capital, operations, and marketing, and really, I'm moving across all four of those areas on a day-to-day basis. My day to day varies greatly, which I love.
VTS: Commercial real estate is transforming rapidly. What are the trends you and your team are most conscious of? Are you making changes in your strategy to stay ahead?
Edwards: Over the last several years there's been a shift toward a much closer partnership between landlords and their tenants. They support each other and landlords are seeking ways to help their tenants attract and retain their employees.
Five or six years ago, if you had 12 tenants in your building, you worried about 12 individual representatives from those tenants. Now you've become worried about the thousands of people that come through your front door, and the environment and experience you're creating for each one of those individuals. The game is much more complex than it historically has been.
VTS: As you take into account this changing focus on the tenant, how has your role shifted? Are there different expectations?
Edwards: The biggest change is a greater focus on hospitality, and all landlords are still defining that.
We're looking inside and outside the building. What's the neighborhood surrounding that particular building, and how can we support both the neighborhood and our tenants within the four walls. It's retraining our current staff and then adding more staff to get a more hospitable feel.
VTS: When you're hiring staff now, are you looking for people with different skills than in years past?
Edwards: Yes. If I focus on the operations side of the house for a moment, I would say historically, the hiring practice for operations was to find more technical people. We still want a high-level of technical expertise, but now we're also finding talent that adds in a layer of hospitality on top of that technical expertise. I think all of us, up and down the org chart, are finding ways to respond to hospitality challenges.
VTS: Practically speaking, what does it actually mean when you're looking for people with 'a layer of hospitality'?
Edwards: It's hard to find the perfect candidate who has the technical expertise and hospitality training. Bringing in a general manager of a hotel to operate a property or retraining your current, highly technical staff is probably the closest you can get. As an example, we've brought in Ritz Carlton to provide hospitality training to our existing staff.
VTS: You have a culture of experimentation, of not being afraid to fail, and taking a proactive approach to innovation. Why is this culture so important?
Edwards: For me, it comes down to adapting to stay relevant. I think that's just the vitally important cornerstone of our business. The markets are becoming much more competitive. It used to be in the Manhattan office market you were competing submarket by submarket. Now for us, on Sixth Avenue, for example, we compete with somebody on the East Side and somebody from downtown.
The world of possibilities that a tenant is analyzing has become much broader, so to be able to adapt and always be at the forefront of creating a new product is really important to your success.
VTS: Is there an example that you could share, where you've tried something new and there was potential to fail, but you tried it anyway?
Edwards: There are simple things we've done that a lot of landlords have tried. It's the common seating or areas within a building where a tenant can go to step away from their office — which, by the way, is probably much more densely occupied than it has been historically. We're providing these common spaces where you can step out of your office, go somewhere and make a phone call, and have a moment to collect your thoughts.
As tenants densify, I think that becomes more important, so we're always looking to add more programming to our assets. We've tried yoga and other programming in our outdoor spaces and common areas in the summer months. All of these programs are relatively small monetary investments — and some work and some don't — but I think it's important for us to try, and identify the successes so we can try to do more successful projects.
VTS: With some of those projects, what does success actually look like?
Edwards: I would always say it's participation. If the tenants aren't utilizing the public seating or programs that you're putting forward, then it's probably not successful. We're not hitting on the right thing. That's when you move on and try something else and seek feedback from your tenants.
That feedback loop gives you another touchpoint with your tenant to help develop your programs going forward. Tenants appreciate that you're involved in their environment and have influence over the common space. Seeking that feedback goes toward developing a better landlord and tenant relationship.
VTS: When you looked for a solution like VTS, what were some challenges you were experiencing on the leasing and asset management side of the business?
Edwards: It was about the flow of accurate information to the correct stakeholders. If you have an Excel-based report, there's downtime and it's not always the most accurate information. If you can get the information from the source immediately and accurately and distribute it to all of the stakeholders in a highly efficient manner, it increases visibility across the whole organization, which is key.
VTS: Practically speaking, how is your team using VTS? How are you increasing visibility and getting information to stakeholders?
Edwards: Right now, we're primarily focused on tracking leasing activity. Our third-party leasing agents are logging tours and proposals in VTS, so it gets distributed.
Then, we use VTS to analyze the data related to space that's not getting the response from the market we would typically expect. We can look back and see the terms of each proposal. We can start to determine if we need a different strategy or can stay the course, and make real-time adjustments to our leasing strategy. This is primarily where we're using VTS.
VTS: What's the net result of being able to track leasing activity and make real-time adjustments to your strategy?
Edwards: I'd probably point to collaboration first, especially if we're pursuing a particular tenant. You never know where a relationship lies within the organization, so if everyone sees the information in real-time and knows someone is pursuing a particular tenant, it leads to a win on the leasing side. We've definitely been in situations where making that connection has helped.
VTS: How so?
Edwards: If there's a strong relationship with a potential tenant, you can definitely increase the speed of the transaction because there's a familiar face on the other side.
VTS: Final question - What would you be doing if you weren't in commercial real estate?
Edwards: Given my whole DNA, and my interest in construction, in the bricks-and-sticks of building, I could never see myself straying too far from my current role. But if I were to dig deeper and think about getting away from commercial real estate, I'd actually probably think about going back into construction just because I really truly like watching projects come together and figuring out how to build things.