Technology is the Biggest Driver of Change in the Workplace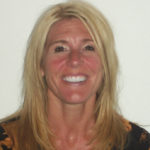 There is no question that technology is drastically reshaping how and where people work. Employees are not just working from home or the office–they're working from anywhere.
In fact, technology is now the biggest catalyst of change in the workplace as mobile devices, virtual networks, video conferencing and cloud storage create a "seamless transition from the physical workplace of the 20th century to the virtual workplace of the 21st century," according to CBRE Research's latest Global Prime Office Occupancy Costs report.
Flexible working arrangements – including telecommuting – are now an accepted business practice. By 2020, the number of U.S. mobile workers will grow to 105.4 million, or nearly three quarters of the U.S. workforce.
Despite this rapidly growing trend, CBRE reports that "the desire for engagement, culture and innovation is greater than ever before and is fostered by an environment of community not dispersion."
What's the answer? Creating a 'user experience' through technology
Organizations are tasked with creating a "user experience," in part through technology, that makes employees more efficient and effective in their professional and personal lives, the report notes. Although technology has allowed people to "decentralize from the physical workplace," it is now also the driving force that companies are using to make the office the preferred place to work.
This technology can range anywhere from basic tools needed to do your job to sophisticated technology that anticipates an employee's needs throughout the day.
"Organizations are really thinking about the workplace as an opportunity to drive user experience effectively for better business outcomes," Lenny Beaudoin, leader of CBRE's Global Workplace practice, told VTS.  "They're seeing the workplace more like a service. Think about how you envision a great hospitality experience or new retail services... Think of it as the consumerization of that experience of going to work. And in that landscape, there are a lot of technological changes that are becoming meaningful… including the proliferation of the ability for technology to fully follow people."
It's also about connecting employees
"One of the coolest things we see organizations doing today is thinking about the opportunity to connect people more effectively," Beaudoin said. "The way people connect socially and engage with each other is changing, so presence and awareness through technology is becoming key both within the buildings and also inside organizations. We like to think a building is inherently a social network."
Beaudoin said predictive technology can be used to connect people working on similar projects, connect people to space and connect them to services that help them make more efficient use of their time.
Organizations are also using technology to understand and manage the occupancy patterns and create an environment that maximizes employee efficiency.
Using technology as a recruiting tool
Companies are increasingly using sophisticated technology offerings as a way to attract and retain talent in a competitive hiring environment, the report noted.
One of the biggest concerns for corporations globally is the need to offer "best-in-class, high-tech workspaces," according to new research by CoreNet Global and ISS World Services.
"For a long time, the industry in workplace has thought about how to attract talent by giving them things – better coffee, a cool lounge space," Beaudoin said. "Those things are still important, but for me the largest indicator of productivity certainly is helping people use their time effectively... and the first responsibility of the workplace or building is to help people use their time effectively." And that includes providing the right technology.
Beaudoin also said organizations are rethinking some past workplace trends. "For example, telecommuting is not necessarily the most effective way to launch an initiative," he said. "You're able to work remotely but not derive the value that you would immediately, being in proximity. Or all open plan is not necessarily the most effective way to support focus work and collaboration. So we're seeing evolving standards where organizations are first saying let's create an environment that helps our people use their time well to get their work done effectively."
Getting fit with tech
Health and wellness is also a growing trend in workplaces. Technology related to health and wellness – like wearable fitness trackers, apps and social network platforms – is gaining traction. These platforms are making health and wellness more fun and interactive for employees, while allowing employers to better understand the impact and effectiveness of their programs. Some 13 million wearable devices will be integrated into corporate-wellness plans over the next five years, according to ABI Research."People want to have an active, healthy experience in their building, so accessibility to water, nutritious foods, sunlight, a hygienic environment – all of these things are driving different expectations and how organizations are thinking of that experience," Beaudoin said.
A recent CBRE report on workplace wellness found that 80% of employees say that company wellness programs would be key to attracting and retaining them over the next 10 years.