VTS Office Demand Index: February 2021 Market Trends Report
Get the earliest available indicator of upcoming office leases and tenant sentiment, nationally and locally, in the VTS Office Demand Index (VODI) – a free, monthly resource from VTS.
The VODI represents 99% of new demand for office space in 7 markets – New York City, Washington D.C., Los Angeles, Chicago, Boston, Seattle, and San Francisco – and indicates behavior more than one year in advance of a lease hitting the market, and ahead of official employment figures.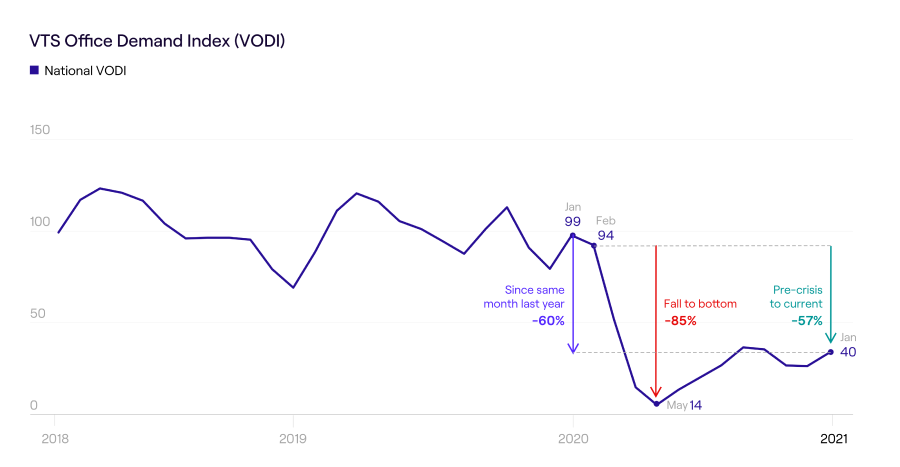 Download the February 2021 VTS Office Demand Index Report
Key Takeaways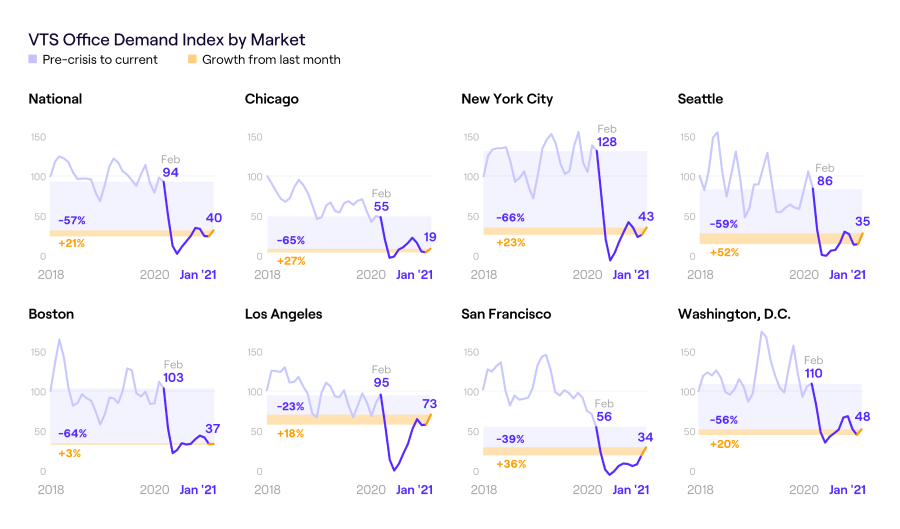 Demand for office space fell by 85% in the three months following the start of the pandemic and has since regained 1/3 of the demand lost. As of January, the VODI is still down 57% from pre-pandemic levels.
After experiencing the lowest bottom of all markets with almost no office tenant demand in 2020, San Francisco has experienced the strongest growth over the last quarter, recovering 58% of the demand lost in the early pandemic days.
NYC office demand is still down 66% from pre-crisis levels, but 4 out of every 5 tenants in the market toured Trophy or Class A office space in January.
Office demand in Boston and Chicago continues to struggle, only gaining 1 and 4 index points, respectively, over January.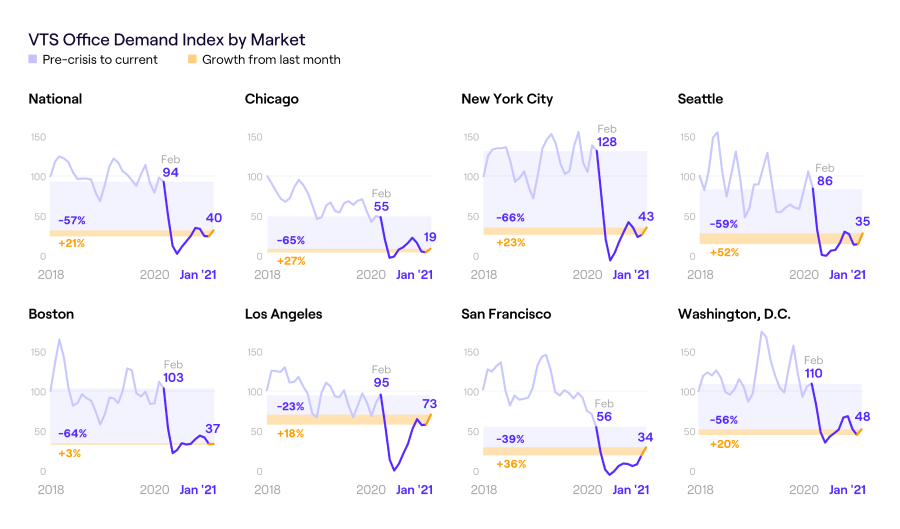 ON-DEMAND WEBINAR
COVID-19 in 2021: Priorities & Predictions for CRE Execs
What are CRE executives doing this year to prepare for demand recovery post-pandemic? Stream this convo with Brian Kingston, Chief Executive, Brookfield Property Group and VTS CEO Nick Romito to learn how leaders are using data to come out this crisis on top.