The Rapid Transformation of CRE
Keynotes
The Rapid Transformation of CRE with VTS CEO Nick Romito
Nick Romito, CEO & Co-Founder, VTS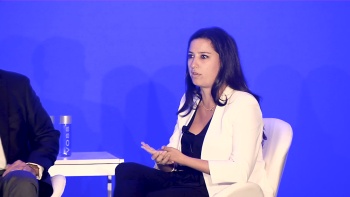 Keeping up with the Phenomenal Rise of Flex Leasing
Bryan Koop, Executive Vice President, Boston Properties | Jamie Hodari, CEO & Co-Founder, Industrious | Ryan Simonetti, CEO & Co-Founder, Convene | Thais Galli, Managing Director, Innovation, Tishman Speyer
Moderated by: Ryan Masiello, Co-Founder & Chief Strategy Officer, VTS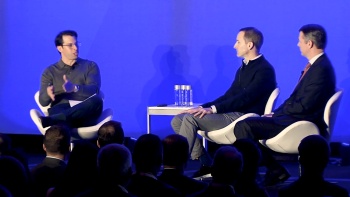 Leading Landlords on the Future of CRE
Brian Kingston, Sr. Managing Partner & CEO Real Estate, Brookfield | Michael Turner, President, Oxford Properties
Moderated by: Nick Romito, CEO & Co-Founder, VTS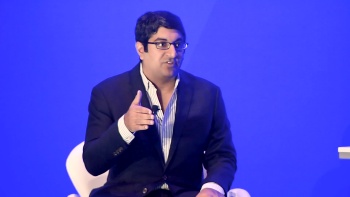 The Future of Tech in the Built World
Vik Chawla, Principal, Fifth Wall
Moderated by: Nick Romito, CEO & Co-Founder, VTS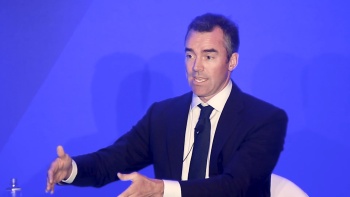 Real Stories of Digital Transformation
Jason Ewell, Venture Partner, Insight Venture Partners | Tyler Henritze, Sr. Managing Director, Blackstone
Moderated by: Gijo Mathew, Chief Product Officer, VTS
Sessions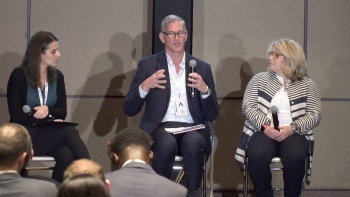 Experiential Retail and the Evolving Lease Term
Brent Taravella, Caruso | Leslie Cohen, Samuels & Associates
Moderated by: Cassie Vitelli, VTS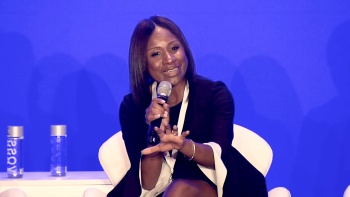 Cultural Change Management: Creating an Organization that Moves Quickly
Fenway Merlino, Granite Properties | Jim Barry, Goldman Sachs | Reisa Bryan, Nuveen | Wendie Newman, American Healthcare Investors
Moderated by: Jess Tsai, VTS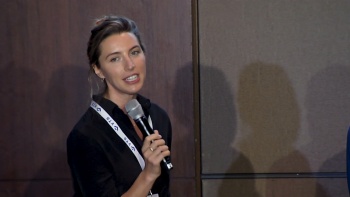 Tenant Management Strategies to Increase Retention
Mike Maxfield, Brookfield Properties | Tim Peacock, Landsec
Moderated by: Whitney Swolinszky, VTS and Céibhe Pyke, VTS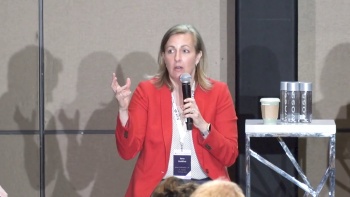 Tapping Into Your Data with a Best-in-Class Tech Stack
Ilene Goldfine, Hines | Rachel Mitz, EQ Office | Jonathan Olynick, Manulife
Moderated by: Rick Ferrino, VTS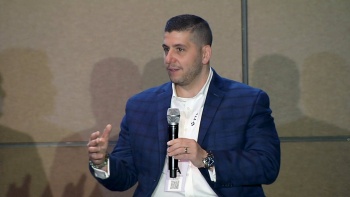 Moving from Workflow to Strategy with VTS 3
Ben Grippi, Metlife
Moderated by: Cassie Vitelli, VTS and Sam Berg, VTS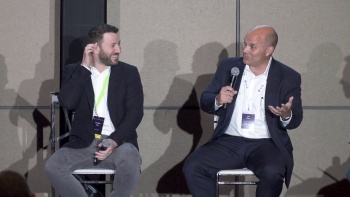 Building a Tenant Experience that Attracts & Retains Top Tenants
Crystal Fisher, Fisher Brothers | Jeff Shaw, Bridge Commercial Real Estate | Jonathan Iger, Sage Realty Group | Zac Gruber, Banyan Street Capital
Moderated by: Charlie Wade, VTS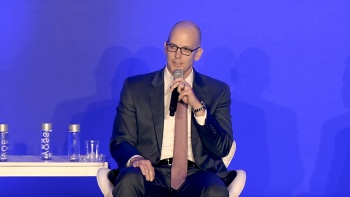 Preparing for, Monitoring, and Managing Risk in an Economic Downturn
Bill Edwards, Rockefeller Group | Ian Ross, Somera Road | Kevin Danehy, Brookfield
Moderated by: Dana Epsten, VTS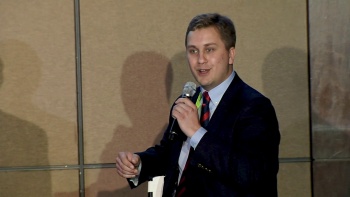 Accelerate Deals from Tour to Lease with Financial Analysis and Approvals
Andy Mocek, Physicians Realty Trust | Warwick Marchant, Manulife
Moderated by: Philip Mabry, VTS and Alessandro di Guglielmo, VTS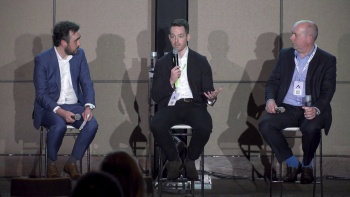 Navigating the Unique Complexities of Industrial at Scale
Alistair Pickering, Oxford Properties Group | Simon Ross, Stenprop
Moderated by: Matt Engfer, VTS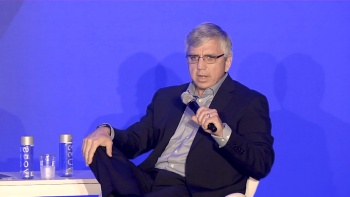 The Evolution of the Asset Manager
Mark Zikakis, CBRE Global Investors | Ryan Delaney, Oaktree | Scott Silverberg, Oxford Properties Group
Moderated by: Ryan Masiello, VTS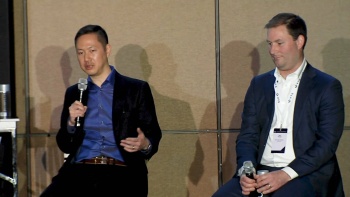 Best Practices for Change Management
Kent Tarrach, Brookfield Properties | Reggie Chan, Artis REIT
Moderated by: Lindsay Grier, VTS and Craig Barowsky, VTS
Sign Up to Watch
Videos from Accelerate 2019
Fill out the form below to view keynotes and sessions from the most influential thought leaders in commercial real estate.
Don't miss out on Accelerate 2020
Sign up for updates
Thank you!
We'll be in touch shortly once dates and location for Accelerate 2020 are finalized
Learn how VTS can transform your leasing and asset management process all-in-one platform.