11 Items to Include in Every Retail Site Book
Preparing a retail site book can be a very time consuming task. Not only does the book need to be exact and accurate, the broker is expected to know every detail of the area. The touring broker is expected to know the market and the space like the back of his hand. This knowledge builds trust, and is a huge component of the relationship with the prospective tenant.
The retail site book is a physical manifestation of your knowledge of the space. It must be a very sharp and precise document to present to prospective tenant prior to the tour. Here are 11 vital pieces of information to include in every retail tour book:
1. Table of Contents
Giving your tenant a snapshot of the all of the spaces they will be viewing during that tour is a nice way to quickly reference each space the tenant is touring that day.
2. Photos
It is crucial to show pictures of the frontage of the space and the facade of the current storefront. Every space is very different and, in the world of retail, is important to have a warm and inviting outside of the space in order to draw traffic inside.
3. Location
Showing maps and including cross streets in a tour book is key. For a tenant to make a same day decision to submit an LOI is unlikely, so this is helpful for any future reference.
4. History
Tenants will generally ask what was in the space prior to vacancy and reasons they vacated. Be sure to highlight any important trends or commonalities between prospective tenant and current tenant.
5. Size
Every tenant, depending on the use type, will have different size requirements. When putting a tour book together it is really only relevant to tour sites that fits the tenant's size range. That being said it is also important for the broker to know the details of any other space that is available in the market no matter how large or small the site may be in case the question is asked on tour. It is also important for the broker to note non-selling, mezzanine or basement/storage.
6. Ceiling Heights
For certain retailers ceiling heights are crucial in choosing their next location. Low ceiling heights are obviously much less desirable. It makes space seem much smaller and creates an uncomfortable experience for customers, low ceiling heights are a make or break for many retailers. On the other hand have high ceiling heights is a big value added detail. If a space may not have the best layout or clunky column positions, high ceiling heights may offset these negatives in some cases.
7. Surrounding Tenants
Having a good understanding for the other tenants in a certain market or submarket is important information for a prospective tenant. Retailers like to travel in packs and being among competition is desirable in some tenants eyes because they have a better chance of reaching their target customer demographic.
8. Asking Rents
This one is obvious, clearly the prospective tenant is always going to ask "what is the price?" It is always nice to be able to compare site by site the price per square foot, per month and per year. Laying out pricing that way makes it quick and easy to compare sites side by side.
9. Floor Plans
Floor plans are always a great graphic to include in a site book. It gives the prospective tenant a better idea of what is structural vs. cosmetic inside of a space that may not yet be demolished. This also makes it easy for the tenant to hand off to their contractors and designers to begin to plan the layout of their store.
10. Possession
The tenant will always ask when they will be able to take over the space and start to being the process of building out their new location. This information is critical.
11. Other Comments
There is always going to be pieces of information that won't fit under the above criteria. This section could include an entire array of information including but not limited to; venting options for cooking restaurants, use restrictions, sublease terms, TI amounts, possession conditions (as is, white boxed), key money information, security deposit information.
Preparing a tour book is a very tricky thing to successfully pull off. There is so much information to communicate to a tenant and a lot of times there isn't much time to prepare these documents. These 11 pieces of information are the most useful for tenants to have in order to make the best informed decisions about their new location.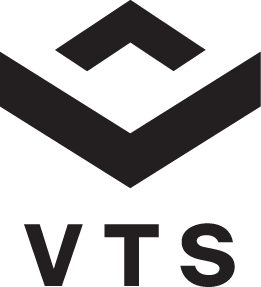 Michael Vernoia is a former member of the VTS team.