2 Types of Resort Real Estate on the Rise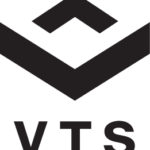 Resort real estate, which was hit hard by the recession, has had some good news so far this year. Casinos and theme parks have major plans to expand their offerings and real estate footprints. 
Casinos cash in
With the economy chugging along steadily, casino properties are prime examples of success stories of mixed-use assets.
These resorts are much more than simply large facilities for blackjack and slot machines. Retail and restaurants are huge components of these assets. For example, Forum Shops at Caesars, attached to the Caesars Palace resort, in Las Vegas, is the fifth-best performing asset in mall giant Simon Property Groups' portfolio, with sales per square foot clocking in at $1,616, and other casino-resort retail areas attached to casinos generally perform strongly as well. Additionally, Las Vegas casinos are arguably the largest locale in one area to house celebrity chefs, from Bobby Flay to Todd English.
Then, of course, on top of these casinos, eateries and shops, are hotel rooms, and depending on the development, for-sale condominiums, making Las Vegas a true 24-hour city with several commercial real estate components
And, the money is following in step. Back in the spring, two large resort-casino operators went public. MGM Growth Properties had an IPO that raised just over $1 billion, the largest public offering since October. It's now buying out its partner in the Borgata Hotel Casino & Spa in Atlantic City for $600 million. Meanwhile, Red Rock Resorts raised just more than $531 million after going public. It's now in the process of purchasing the famous Palms Casino Resort in Las Vegas for just under $313 million.
But this isn't just a Vegas phenomenon. A Sands Casino Resort opened in former steel town Bethlehem, Pa., in 2009, followed by a 302-room hotel, and a 133,000-square-foot outlet shopping center. Additionally, celebrity chef Emeril Lagasse has several restaurants in the development. 
The resorts for the rest of the family
Theme parks are destinations that are also seeing a lot of traction lately, and are mixed-use giants in their own right. Several major operators have big plans to build both new facilities and expand existing assets across the country.
Legoland, for example, has been particularly busy. The company's new-development proposal is a $500-million project in upstate Goshen, N.Y. But like casinos, it's not just going to be highlighted by a theme park. It will also include a 250-room hotel, and retail and restaurants are sure to follow when the facility is expected to open in 2019.
Disneyland, in Anaheim, Calif., is also looking to grow its real estate muscle. The company is building a 700-room luxury hotel on its grounds that will include a rooftop restaurant. This follows the purchase last year of 14.7 acres of land abutting its resort, which will include offices and a campus for West Coast University, as well.
Comcast is expanding its Universal theme park concept in Orlando. The company purchased 475 acres in a vibrant tourism area there, with plans for an entertainment complex. It seems fair to say that there is some major development happening on the theme park front.
The fall out
Both of these asset types have a lot of ancillary CRE benefits not placed on the actual properties themselves. With millions of annual visitors to these facilities, surrounding restaurants, retail centers, and timeshare communities, benefit from the major traffic.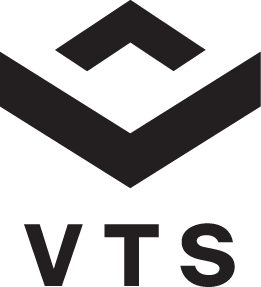 Ian Ritter is a veteran business journalist who has covered the retail and commercial real estate industries for more than a decade. He has held high-level editorial positions at GlobeSt.com and was formerly an editor at the International Council of Shopping Centers magazine SCT. He is a regular contributor to VTS' blog and is also online content manager for the engineering firm GRS Group's blog. Over his career, Ritter has written for several publications and holds a Master's degree in Journalism from Columbia University.