Learn From The Best: How Blackstone Chose Their Leasing & Asset Management Platform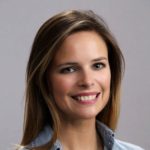 Director, Content and Communications, VTS
When the world's top investors commit to a new technology platform with the aim of streamlining their operations, it's not a decision they take lightly. There are a number of key considerations at play and choosing the wrong partner results in wasted resources, sunk costs and general frustrations.

Case in point – Blackstone, one of the world's leading investment firms. Jonathan Gray, Global Head of Real Estate, and his team spent 8 months evaluating a wide range of commercial real estate technology platforms to find the right leasing and asset management platform for their business. VTS came out as the winner in this process – the result of a product and team that we're incredibly proud of.
What were the 3 factors that were important for the Blackstone team as they moved through the evaluation process? 
1. Access to actionable building intelligence
The Blackstone team knows the power of real time property information, both for managing buildings and investing in them. During their VTS evaluation period they purchased the Willis Tower in Chicago – one of the tallest buildings in the world – and put the platform to work right away. Almost immediately they were able to identify trends regarding tenant demand and leasing, and saw net effective rental rates rising on a real time basis. They then leveraged this information to support the acquisition of another large Chicago asset – River North Point.
2. Single view to see most valuable information
In the past, Gray and team had to use several different tools to manage their operations – and not all of those tools worked well together. VTS provided them with a single dashboard to manage and leverage all of their most valuable information in real time.
3. Easy team collaboration
VTS has given Gray and his team a single ecosystem where they can collaborate and share information more efficiently, streamlining their communications.