Unlock Valuable Tenant Insights & Automatically Identify Relationships with Tenant Relationship Management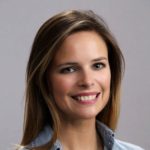 Director, Content and Communications, VTS
As any real estate professional knows, our relationships are some of our most valuable assets. Whether you're looking to lease space across your portfolio or retain high-quality tenants, having an understanding of the connections and insights that exist across your organization is hugely valuable. In many cases, access to this information is what will eventually get a deal over the line or help you strengthen relationships with tenants, and ultimately drive more revenue for your business. Up until now, this powerful information has usually lived in separate systems across organizations.
Introducing TRM
The team at VTS is excited to announce the launch of TRM – our complete suite of tenant relationship management tools that automates the network effect of commercial real estate, giving landlords and asset managers the ability to harness the collective power of tenant relationships and insights that exist across their entire organization. Ultimately, this enables users to capitalize on existing tenant connections, accelerate deal flow and better manage tenant relationships. TRM revolutionizes the way users access tenant data, so they have the business intelligence they need to better leverage relationships and close deals faster.
TRM enables landlords and asset managers to:
Unlock existing tenant relationships to accelerate new opportunities
Receive automatic email alerts about existing tenant relationships across your organization
Access detailed intelligence from your network about a tenant's leases, deal history and activity
Easily collaborate with colleagues and get deals done more efficiently
Identify your largest tenants in real time to understand company-level exposure
Identify your portfolio's largest tenants by RSF, annual revenue or industry type with simple yet powerful dashboards
Understand your portfolio's exposure to hypothetical events, e.g. tenant downsize or industry downturn, and take protective action in advance
Leverage insights from your colleagues to validate tenant health before entering into a new lease agreement
Access detailed tenant insights to improve client retention
Get the whole picture of a tenant's presence across your entire portfolio, with an aggregated view of leases, deals, TIMs and contacts
Record and view all tenant updates and activities in one centralized location
Boost tenant satisfaction by proactively leveraging insights from consolidated data
When can I get TRM?
We're excited to have TRM available to existing VTS users!