VTS for iPad: Your Portfolio Command Center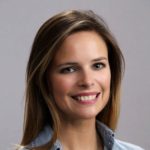 Director, Content and Communications, VTS
For busy commercial real estate executives who are constantly on the go, the iPad has become an increasingly crucial device. Combining much of the functionality and interactivity of desktop, with the connectivity and convenience of the smartphone, the iPad is the ideal tool for mobile executives who are constantly in need of real-time information, but don't necessarily want the hassle of carrying a laptop around with them everywhere.

VTS is incredibly invested in delivering the best mobile tools to the commercial real estate industry, with a strong focus on creating value specifically through the iPad. With that, we're excited to introduce our new iPad app, designed to give landlords the high-level view of portfolio performance they need to quickly understand key asset details and make the best decisions while on the go.
With VTS for iPad, our users can:
Understand high-level portfolio performance in one executive dashboard. See your real-time leasing activity, occupancy and tenant exposure, when you're in meetings or on the go.
See every asset on our interactive map. Quickly dive into the details for individual properties, view stacking plans, deals and other real-time data.
Interact with your stacking plans in real-time. All of your space and tenant information, for all of your assets, at your fingertips.