VTS Accelerates Innovation in Q3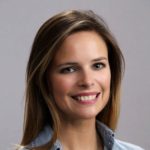 Director, Content and Communications, VTS
It's been an exciting time at VTS of late! Over the past few months we have dedicated significant resources towards enriching our core platform with new, innovative products and strategic data integrations. As a result, we continue to see many of the world's largest investment managers choose to roll out their entire portfolios on VTS. Read on to hear more about what we've been up to!
Growth by the Numbers
During Q3, the number of square feet managed on VTS grew to over 3.3 billion, up 10% from the previous quarter. The number of buildings on VTS grew by 31% to more than 23,000, while the number of VTS users surpassed 15,000, up 15% from Q2.
New Clients Join Our Ecosystem
Over the past few months we welcomed some of commercial real estate's leading firms onto the platform. New customers include AEW, Hartz Mountain Industries, Inc., Excel Trust, KBS, Brandywine Realty Trust and Rialto Capital.
Accelerated Product Development
We extended the platform significantly over recent months, introducing the following offerings for our users:
Our landlord clients now have complete visibility into company-wide tenant relationships with Tenant Relationship Management (TRM)
We bolstered our business intelligence capabilities with a new set of tools designed to give users powerful real-time portfolio insights for smarter, faster decision making, including an app designed specifically for the iPad
We released VTS for Tenant Rep, with an accompanying mobile app, giving tenant reps one centralized platform to research, prospect and execute deals
Market Leading Integration Partners
The growth of our platform has been supported by the continual expansion of our market-leading integration partnerships, allowing our users to centralize their data sources in one location. Integration partners we welcomed to the platform over recent months include property management solutions Qube Global Software and Trace Solutions, CRM provider Apto, and space management solution RDM. We are now also working with consulting partners LionPoint Group and GPG Advisers.
Recognized for Innovation
Over recent months, we were honored to be recognized with two significant awards:
We were named a top Innovator in the New York 2016 Techweek100
We were named to Fortune Magazine's 2016 list of the 100 Best Medium Workplaces