VTS and Hightower Join Forces For Faster Industry Innovation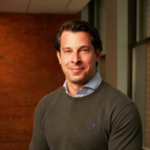 We're excited to share some big news today – VTS and Hightower have merged under the name VTS to form the industry's leading leasing and asset management platform. Watch the video below to hear from the VTS and Hightower co-founders about what this merger means:
For the past several years, both VTS and Hightower have been very active players in the rapidly expanding commercial real estate technology space, at times going after the same customers and racing to bring new products to market. There's no doubt that operating in such an ambitious environment has pushed both companies to build stronger products that have propelled the industry forward and fundamentally changed the way the world's leading commercial real estate professionals operate.
At a certain point, the obvious question emerged for both companies – if we join forces, how much more can we achieve? We're answering that question today by uniting the talent, expertise and creativity of our world-class teams. In doing so, we're accelerating our pace of innovation and elevating our ability to truly partner with clients to solve their most complicated problems. Together, we're broadening our vision to tackle even more ambitious industry challenges around the globe.
We're incredibly excited about what this merger means for our customers and the commercial real estate industry as a whole:
Faster Innovation, Enhanced Capabilities
Our shared expertise will enable us to accelerate our rate of development and launch enhanced capabilities, ultimately helping our users focus on what really matters – building strong client relationships, closing deals faster and getting a lasting competitive advantage.
A Global Ecosystem
This merger brings together owners, investors and brokers from around the globe, representing over 5 billion square feet collectively. By combining platforms, we're enabling our users to share real-time intelligence and communicate seamlessly, on a global scale.
Connected Technology Systems
Working together will allow us to centralize the existing technology systems and data sources our customers use every day, giving them an even more accurate view of their assets and the market, and greatly increasing efficiency.