The World's Leading Brokers & Landlords Talk the Future of New York Real Estate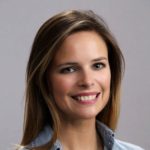 Director, Content and Communications, VTS
When you have the New York heads of two of the world's largest commercial real estate brokerages in a room together, the world's leading landlords come to listen. At our recent Manhattan Market breakfast, VTS welcomed Robert Alexander, Chairman of the New York Tri-State Region of CBRE, and Peter Riguardi, Chairman and President of the New York Tri-State Region for JLL, to lead a conversation around all things New York real estate. Get the highlights in the video below:
The Flight from Park Avenue
Alexander and Riguardi discussed the state of Park Avenue, with tenants relocating to areas such as the West Side and Downtown, and downsizing. However, despite major companies like BCG or Citibank making moves, Riguardi remains optimistic about Park Avenue and neighboring Avenue of the Americas as both have wide thoroughfares and good transportation, connecting the areas to Brooklyn and Queens, home to the all-important millennial talent. "It's going to take time to weed itself out, but I think eventually the markets will be fine," said Riguardi.
Tenants in the Market
When looking at tenants in the market from 2007 to now, Alexander noted that while FIRE (Finance, Insurance and Real Estate services) tenancies have gone down fairly dramatically, there has been growth in healthcare and professional business services.
Densification
Alexander discussed the history of New York's density factor, with today's tenants allocating as low as 110 square feet a head, down from 250 square feet in 1996. Alexander expressed the need for landlords to have their buildings operate at a standard that accommodates this densification, if not supporting a 110 square feet ratio, then certainly operating within the 140 to 150 square foot range.
New Construction
Riguardi touched on the financing market seen over the last year, noting that it has "changed dramatically," with far more stringent bank requirements today than those seen a year ago. "The banks are looking for a lot more equity commitment, for more recourse, and a higher level of pre-leasing commitment. I think that will be a factor in some of these new buildings."
Market Cycles
Midtown was the submarket of the hour, with Ryan Alexander of CBRE pointing out that asking rents are up at almost all-time highs. This growth is largely thanks to two buildings coming on to the market – 1155 Avenue of the Americas and 390 Madison Avenue – which are commanding rents in the $80 to $130+ per square foot range.
Vornado's Edward Riguardi also pointed out that the market is experiencing a slow down in the number of headquarter deals completed. He noted that while there's still plenty of deals being done in the 20,000 – 40,000 square feet range, we're no longer seeing the types of large transactions that will "move the velocity of the market."
Emerging Submarkets
While discussing new projects coming online in Brooklyn, Peter Riguardi told the group, "I have the most fun working on Brooklyn projects." He pointed out that rents are hitting highs in the area. The New Jersey Waterfront was also discussed as a submarket on the rise, thanks in large part to the Grow NJ Assistance Program which was responsible for more than 57% of the area's leasing activity in Q3 (according to CBRE). Robert Alexander touched on the decisions of many big, mainstay institutions to downsize and move staff out of Manhattan to the Waterfront.