2016: A Milestone Year for VTS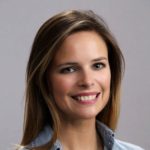 Director, Content and Communications, VTS
Today, the VTS team was excited to announce that we closed Q4 of 2016 with 33,000 buildings and more than 5.5 billion square feet under management, growing our building count by 175 percent and square feet by 150 percent year-over-year. This substantial growth in Q4 stems from key customer wins and our strategic merger with Hightower, which allows the team to innovate faster than ever before, tackle larger industry pain points and better serve customers.

"From product innovation to platform growth, 2016 was a pivotal year for VTS. We've welcomed thousands of new users onto the platform, introduced custom tools and new features, and expanded integrations, attracting large investment managers to VTS," said Nick Romito, Co-Founder and CEO of VTS. "We closed Q4 out strong by joining forces with Hightower, a move which allows us to have an even greater impact on the $15 trillion global commercial property industry."
New Clients Join the Platform
VTS welcomed several new customers to the platform in Q4, including New York Life Real Estate Investors and REDICO. What's more, VTS now has 15 of the top 20 largest global investment managers on the platform. Customer wins and the merger with Hightower in Q4 further cement VTS as a leader in key markets across the nation. Today, the platform maintains 65 percent of the total commercial real estate square footage in San Francisco, nearly 50 percent in New York City, 46 percent in Houston and over 40 in Atlanta.
VTS has proven to provide significant value to its customers, with average customer results including a reduction in downtime by 4.7 days, an increase in NER by 1.6 percent, an increase in lead to lease conversion rates by 7 percent, and 100 percent avoidance in breached encumbrances. The platform also dramatically streamlines workflow, with average time savings of 15 percent per week per user.
"We initially started using VTS through an operating partner for a subsection of our buildings, and within a short period of time the value of the platform was clear. From there it was an obvious decision to roll out VTS across our entire portfolio," said George Johnstone, Executive Vice President of Operations at Brandywine Realty Trust. "We're excited to work with VTS to leverage data and manage portfolio performance in ways we've never been able to do before."