VTS Product Update: 2017 Year in Review
It's hard to believe a year has passed since VTS & Hightower merged. Since then, our team has been working non-stop to improve the core VTS platform. Watch the video below to hear our latest updates from the past quarter and read about all the product enhancements we made over 2017 below.

We hope these help you and your organization reach your goals in 2018!
Attract more tenants
Generate more leads, do better follow up with those leads and increase return on marketing spend per property.
Use Hypothetical Spaces to better align your inventory to demand
We recognize sometimes you have to get creative when attracting new tenants. You can now create and market hypothetical availabilities to tenants, without being limited to "as-built" spaces only. Share and log deals when combining or demising spaces without impacting occupancy stats and financials.
Track where your leads are coming from
You can now track inquiry source on deals to determine which marketing efforts are most effective. Easily decide which activities to continue investing in and which ones to discontinue.
Improved tenant requirement (TIMs) tracking
You can now use the TIM profile to easily manage multiple deals that start from one requirement. VTS also identifies who the 'point person' is on the TIM so you can quickly contact the right person and get your space on their radar.
Improve deal conversion
Reduce time on market by optimizing your strategy for each space, improve deal conversion rates and get deals done faster with real-time information.
All-new Stacking and Site Plans
The all-new stacking and site Plans are loaded with new features and usability improvements. Overall, the plans are more usable thanks to a better space layout, vibrant colors, new symbols and more information displayed on the space itself. We also added color-coded lenses that let you view your site or stacking plan in different ways (time to expiration, deal stage, etc.). Robust filters also let you quickly drill down to find the spaces you need.
Improved deal workflows and approvals
Get deals packaged and approved even faster. We added more conditional approval settings so you can route approvals based off of parameters like NER-to-budget and deal size.
Keep people who aren't 'approvers' informed of deal progress by adding them as 'watchers' in the approval sequence.
We also added an additional 'Legal' stage to account for this important step in the approval process and maintain visibility.
Deal Tasks can now also be created, assigned to colleagues and completed before VTS will allow the deal to move forward. We've even started automating some of these approval workflows.
More comprehensive proposal tracking and deal analysis
We improved the experience around deal terms and analysis to capture more of your deals. This way, you can rely on VTS for all of your deal modeling needs and reduce your reliance on excel. Multi-term proposals (in Beta!) let you accurately capture multispace deals with unique deal terms. Remaining lease obligations are now included for blend & extend deals and accurately reflected in financial analyses. You can also organize and see important deal points (like lease type, options, commissions) without having to drill into 'Edit Deal' forms using our deal profile improvements.
Retain and expand existing tenant relationships
The tenant experience is shifting to be a central focus in commercial real estate. This is a key part of our vision and we've made some exciting improvements to help you better manage tenant relationships and leverage existing relationships to close new business.
Deduping tenant records with TRM
As a landlord with data coming from multiple sources, we know how difficult it is to get (let alone maintain) an accurate picture of your tenant relationships. This is why we've built tools into TRM to make it easy to clean up this data. VTS will now alert you of duplicate records when you're entering a new deal on the Log Deal form.
Our tenant linking and tenant deduping tools allow admins to ensure you've got an accurate picture of all your tenant relationships across the organization.
Parent-subsidiary company relationships for Tenant Relationship Management (TRM)
From our tenant profile pages you will be able to see and link from a subsidiary relationship to understand tenant risk and inform renewal discussions. If you hear about a company in trouble in the news you can than instantly understand not only your exposure to all of their leases terminating in your portfolio but their subsidiary company leases as well.
Improved tenant profile pages for TRM
You can now store all tenant research and other docs in one place, on tenant profile pages. Log tenant updates and share them with everyone else in your organization for improved visibility and team knowledge sharing. View contact connections to see who at your company has new and shared contacts with a tenant you can leverage in leasing discussions.
Optimize your performance
Reduce portfolio risk and identify opportunities by increasing visibility and streamlining reporting and analysis.
Revenue funnel analytics and benchmarking
Make better decisions throughout your revenue funnel with real-time charts for tour activity, deal conversion and leasing spreads. Internal Benchmarking charts let you identify underperforming assets in your portfolio so you can take corrective action.
New reporting capabilities
Leasing activity reports can now be exported to PDF and customized with your logo to provide a professional and impressive report that helps you win new business. We also now provide the option to generate a portfolio-level leasing activity report, so you don't have to run individual reports for every asset.
Mobile improvements
Our latest enhancements to our mobile app let you access critical data, stay connected to your team and move deals forward, all on-the-go.
Use TouchID Login to access VTS securely and quickly.
View our all-new stacking plan, log tours and use @Mentions to notify team members of required actions.
The new global search lets you find the information you need, from any screen.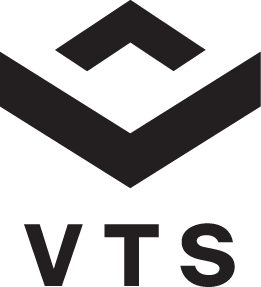 Justin Topliff is a former member of the VTS team.