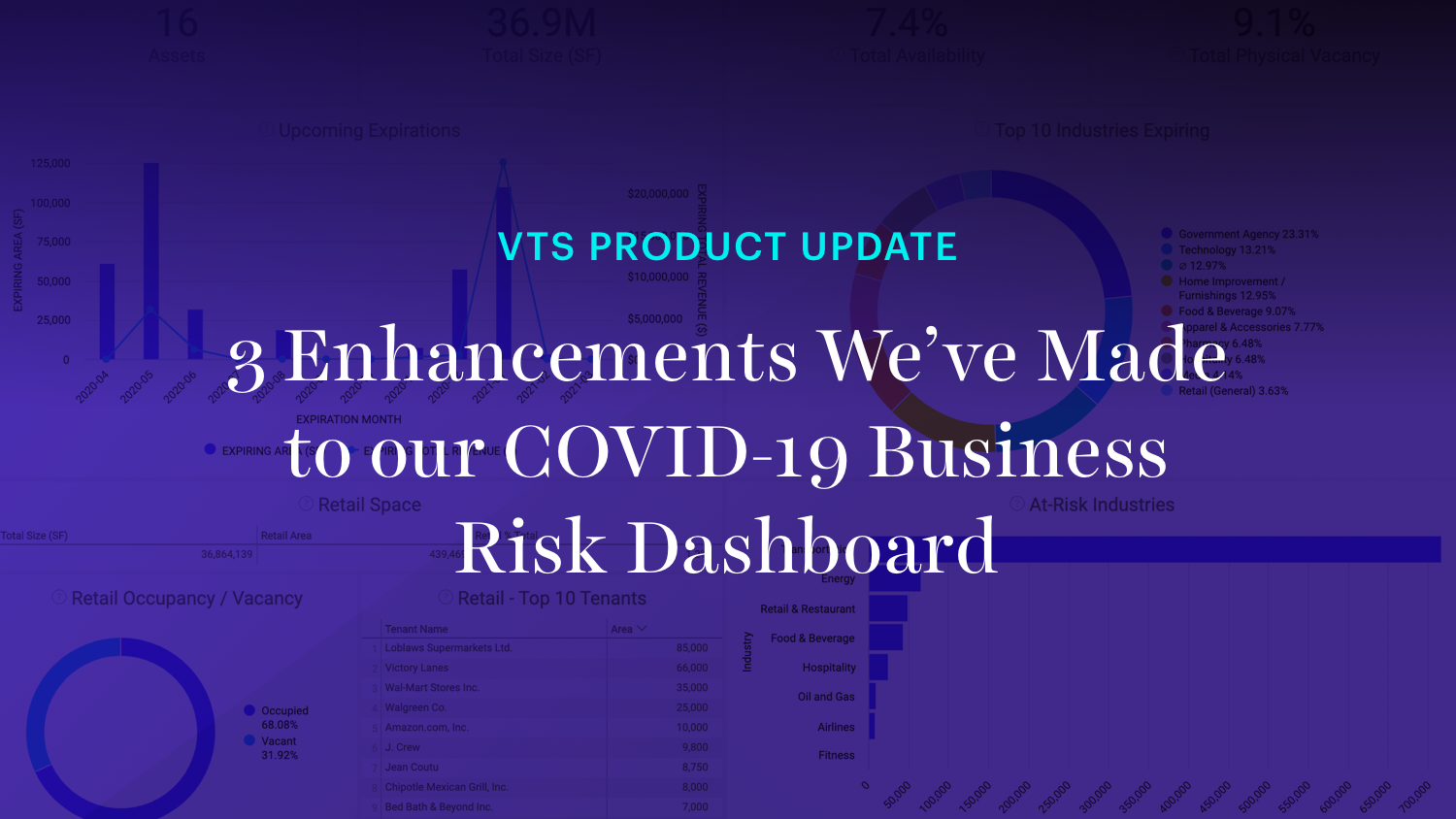 3 Enhancements We've Made to our COVID-19 Business Risk Dashboard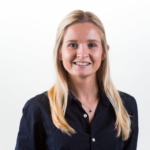 Sr. Manager, Content Marketing, VTS
Throughout COVID-19, we've been hearing that you're looking for a better understanding of two key things: What is my existing exposure to specific industries and the rollover risk associated with each one? What risk does my active pipeline have from potential COVID implications?
In response, we created a new COVID-19 Business Risk Dashboard within VTS to help landlords both of these questions. And since launching it at the start of the pandemic, our Product team has continued to improve it based on the feedback of our customers. Here are three new enhancements we're rolled out to make the dashboard even more helpful:
1.The dashboard now includes an aggregated, portfolio-wide view of all the Rent Relief Requests your team is tracking in TRM. This gives you a clearer picture of your at-risk tenants so that you can build a proactive strategy to partner with them and mitigate portfolio risk.
As a reminder, your team can now log these requests with the new "Rent Relief Request" interaction type on Tenant Profiles in TRM. If you don't have TRM enabled in your VTS account, please have a conversation with your Account Manager to understand more.
2. We've separated "Rent Review" Deals from other deal types so that you have a clear view of these specific situations and can prioritize and allocate resources accordingly. This update also means you can be sure that the demand you're looking at in your pipeline view is real.
3. We've added a new Deal Activity view which shows you deals in your pipeline (by both number and square feet), categorized by deal stage. As the market evolves and tenants start to re-enter, this quick snapshot will show you portfolio activity and how deals are progressing, and help you stay on top of promising opportunities.
For more information on the VTS COVID-19 Business Risk Dashboard, including the portfolio data it helps you visualize and understand, read more here.
As a reminder, if you're a VTS customer and you haven't set up your COVID-19 Business Risk dashboard, just reach out to your Account Manager to get started. Dashboards and insights are usually a VTS 3 feature, but we're temporarily offering this one to all VTS customers, free of charge.
Not a VTS customer and want to learn more? Contact our team today.