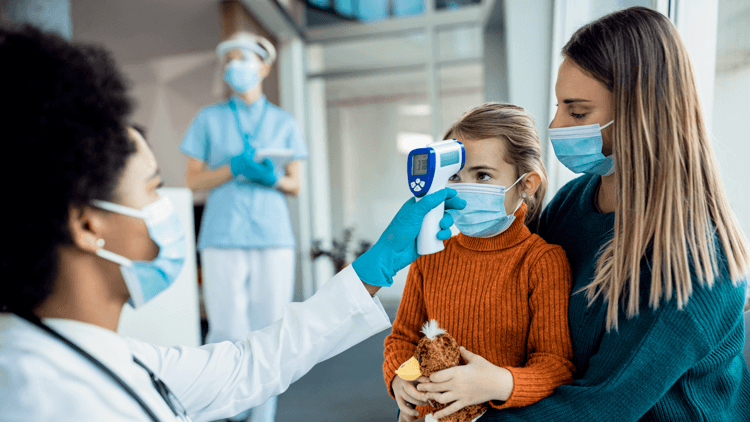 3 (More!) Ways Medical Office Owners Are Navigating COVID-19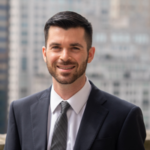 Throughout the COVID-19 pandemic, many industries have been forced to develop innovative solutions to continue serving their customers in light of stay-at-home orders and continued social distancing measures. The medical industry, in particular, has had to get creative with the ways they offer patient care.
And while many of the current trends in the medical industry were unfolding prior to the pandemic, their rate of adoption has only accelerated over the past year. Here we'll discuss a few of those trends and how they're impacting the commercial real estate space.
1. The rise in telemedicine
Though the concept of telemedicine isn't new, it was underutilized by providers prior to the pandemic, often due to concerns it would trigger a drawback in demand for clinical space. The pandemic became a forcing function as stay-at-home orders were put in place across the United States last March and medical care needed to continue. In the last week of March alone, there was a 154% increase in telehealth visits.
However, as of November 2020, the number of telehealth visits had fallen and settled to only a 21% increase. The trends over the last year indicate that telehealth won't become the new normal in medical care, but will likely be a complementary tool to in-person care going forward. For example, as medical office owners look to restructure their spaces for the post-COVID era, they're adding "telehealth rooms" in addition to the traditional patient exam rooms.
And for those who were concerned with a decrease in demand, some markets in the US are already starting to see increased market growth in the sector.
2. New medical space considerations
A year into the pandemic, many medical practitioners have returned to their offices and are rethinking how those office spaces should look.
First, to allow for continued social distancing measures, medical offices are keeping online check-ins and often asking patients to remain in their vehicles until their appointment. While increased social distancing may have caused many to expect an increase in waiting room sizes, these areas have remained stagnant or become almost nonexistent now that many patients are seen almost immediately upon arrival.
But, while waiting rooms and administrative areas may have decreased in size, this doesn't mean a decrease in medical office utilization. To continue allowing for social distancing measures, exam rooms are often needing to increase in size, and as mentioned, medical office owners are also adding new "telehealth rooms" in addition to the traditional exam room. Because while patients will receive telehealth care from their homes, medical practitioners still need a space in the office for the virtual visit.
Finally, as telemedicine begins to capture more routine or basic health appointments, the in-office visits will become more dedicated to specialty visits, such as imaging, diagnostics, and surgical procedures. Medical office owners may reallocate some waiting room space to additional, or larger, exam rooms for those purposes. Overall, despite an increase in telehealth, there is more than enough need for in-office medical treatment — especially as the US population continues to age and require additional medical attention.
3. New tenant demand in medical office space
As the pandemic wanes on, there's been new tenant demand from certain specialty medical practices. One such specialty practice is behavioral health, an area that recently became an even more important service as COVID-19 has put a spotlight on mental health. The rise in behavioral health and mental health treatment has translated to a rise in companies like LifeStance Health and the heightened demand for outpatient care facilities. Important to note is that some of these spaces may require special features such as soundproofing or separate entrances and exits.
Life sciences is another sector that's showing an increased demand for real estate space. Commercial lab space increased by 12% in 2020, with an additional 11 million square feet currently under construction. The industry is also receiving billions of dollars in funding and has seen a 4.9% increase in employment growth since last year in the biotech research and distribution sector. Most of this growth is happening on the West Coast, with Boston holding the majority of growth on the East Coast.
A third trend is in electronic record storage and the implication that has on data centers. Factors such as the increase in remote work and the move toward storing patient records online have benefitted data center real estate in a big way. The industry has been growing for years now, but it saw a 5% growth in supply and continues to show signs of growing in the future, making it a solid investment.
The takeaway
Although medical office buildings saw a loss of $2.2 billion in Q2 of 2020 at the height of pandemic-induced stay-at-home orders, this sector has since rebounded and remains a solid investment for both current and prospective landlords. From true MOBs to biotech labs and even data centers, there are multiple opportunities in the sector that provide diversification and stability. Additionally, as the average of physicians in the US continues to climb, older physicians are going to try to monetize their businesses and will likely result in increased small partnership groups and the consolidation of medical practices. This will further increase the need for medical spaces and drive continued stability in the sector, making it a solid investment and long-term hold.
Read more about how medical office owners are navigating COVID-19 here.