3 Reasons to Pay Attention to Your Restrooms Now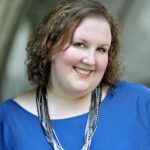 The typical office worker visits the restroom three to four times a day, according to research from Kimberly-Clark Professional. For an average-sized facility, it says, that equals more than 1.1 million opportunities to impress tenants—or hear them complain. Restrooms are not only an amenity, but can be an important retention tool.
Occupants are not only using restrooms for physical needs, but as Kimberly-Clark points out, as a place to briefly relax, refresh, and gather their thoughts. Therefore, restrooms have to go beyond just being clean and become an area that represents the building—and the owner—as a whole.
Cintas cites a survey revealing that 95% of people would avoid an establishment if they found the restroom to be dirty, and that 50% of building complaints concern a restroom's condition.
And Bradley Corp.'s 2016 Healthy Handwashing Survey notes the four biggest complaints users have about public restrooms are bad smells (80%), clogged toilets (80%), dirty or unkempt appearance (74%) and partitions that don't lock (57%). What they'd most like to see: cleanliness, a touchless experience and better stocking of restroom supplies.
Kimberly Clark discovered three important findings regarding the impact of office restrooms:
Condition Matters

: Two-thirds of tenants say an unhygienic restroom lowers their opinion of the facility and indicates management doesn't care.

Odors Communicate

: Unpleasant smells coming from the restrooms majorly impact employee perceptions of cleanliness.

Restrooms Reflect on Company/Owner/Management

: Almost three-quarters of American consumers believe a bad restroom signals poor management and shows a business doesn't care.
So how can owners and property managers create a pleasant restroom experience?
How to create a winning restroom
First, check where you stand. Kimberly-Clark has created a tool called C.H.E.S.S., which lets you know how your restrooms rate in cleanliness, hygiene, efficiency, sustainability and satisfaction.
Cintas notes that restroom users typically judge the facilities on four factors:
Supplies

: Does the restroom has consumables like toilet paper, hand towels and soap dispensers at all times?

Cleanliness

: Are all toilets, urinals, floors and sinks clean and free of debris, and is a fully operational odor control system in place?

Dryness

: Are all areas of the restroom, including sinks and floor, dry and puddle free?

Functioning

: Is the restroom properly lit and does it have quality air circulation? Are plumbing, dispensers, locks, hand dryers and baby changing stations fully operational?
Once an owner or manager understands what users expect of the restroom, Cintas recommends developing a checklist for cleaning protocols, which includes spot, daily and deep cleaning.
It cites the Chicago Field Museum, which serves 20,000 people per day and won the 2011 America's Best Restroom Award. There, restrooms are cleaned an hourly basis with a deep cleaning each night. The museum employs a "top to bottom" system where each attendant starts with the high surfaces and works down to the floor, cleaning, sanitizing and drying as they go. In all, the system takes 10 minutes each hour; staff members learn how to clean the bathrooms as soon as they are hired and re-tested each year to ensure they know the correct steps.
Cintas also says building managers should identify products needed to effectively support their cleaning program; measure cleanliness through auditing; and consider partnering with a facility service provider to ease the burden of cleaning. Facility Management Magazine reports these steps can be further supplemented by smart technology, including tools and apps that use sensors to alert managers when a product needs to be refilled, what restroom traffic is like and if any issues arise.
Lastly, design matters. Among factors that should be taken into consideration are accessibility, stall availability, entries and exits, fixtures, mirror sight line, ceilings, door handles, toilet design, background music, privacy, coat hooks, floors and surfaces, advertising, trash and HVAC systems.
One design feature particularly gaining popularity is touchless fixtures, such as toilet flushers, door openers, faucets, soap dispensers, paper dispensers and hand dryers. The Healthy Handwashing Survey found that 58% of restroom visitors operate the flusher with their feet, 56% use a paper towel when operating a door handle, 43% open and close doors with their behinds and 39% use their elbows to avoid all contact with restroom surfaces.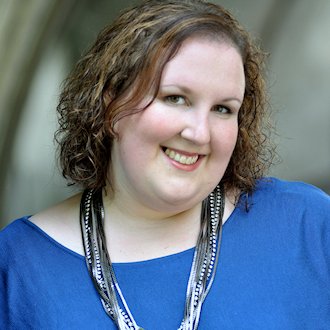 Amanda Marsh is the founder of Buzzmaestro, a business writing and editing firm. She has been a commercial real estate journalist for over a decade, with stories published in Bisnow, Commercial Property Executive, Multi-Housing News, Real Estate Weekly, BOMA Magazine, and other industry publications.