3 Things CRE Professionals are Thankful for this Year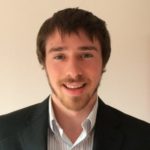 Thanksgiving is tomorrow, and while this year hasn't exactly been a cakewalk for commercial real estate, the industry has a lot to be thankful for. Across office, retail, and industrial, there's plenty of good news to go around.
1. Healthy Rent Gains for Top 10 US Office Metros
Based on total square footage and global investor demand, the top 10 US office metros enjoyed healthy rent gains in Q3. That's according to Colliers International's latest Top Office Metros Snapshot, which shows asking rents in the core areas of all 10 markets increased in Q3 from their Q2 levels. While vacancy rates also increased in six of the 10 markets, the overall vacancy rate for core submarkets is unchanged and stands at 10.2%.
That shows the market is strong enough to sustain rent growth despite growing vacancies, and at the same time, those vacancies aren't impacting core submarkets as an overall group—certainly something to be thankful for.
2. Strongest Retail Sales Stretch in 2 Years
Retailers are in need of some good news, especially after Real Capital Analytics reported a 23% decline in shopping sector transaction activity during the first seven months of this year. Well, the U.S. Commerce Department came to the rescue with its recent announcement that retail sales grew 0.8% in October and 1% in September. That's the strongest stretch of retail sales growth in at least two years.
The Wall Street Journal reports the rise in sales comes from a strong consumer emboldened to spend thanks to rising wages and low unemployment. While auto sales drove much of the growth, spending is also increasing for a wide range of items including health care products, groceries, and construction materials.
Even more good news: Colliers International chief economist Andrews Nelson recently told The San Diego Union-Tribune that he expects dynamic and interesting shopping centers to be successful over the course of next year despite the competition from e-commerce.
3. Industrial is Booming
The industrial sector continued its record run of net occupancy gains in Q3 as the availability of space declined for the 26th consecutive quarter, according to the latest analysis from CBRE. The availability of industrial space across the US dropped by 20 basis points to 8.4% in Q3, marking the single longest stretch of quarterly declines since CBRE started tracking data in 1989. The sector can largely thank e-commerce and its dependence on warehouses in its supply chain for industrial's explosive growth.
"The industrial market is running full-throttle," says CBRE Chief Economist in the Americas Jeffrey Havsy. "The pace of demand has been running nearly double that of supply, and vacancy continues to decline in big chunks." Havsy doesn't expect that to change anytime soon, saying he sees the sector remaining healthy for the next several quarters as fundamentals continue to reach equilibrium. This year's Emerging Trends in Real Estate report is also bullish on industrial, naming it the favored sector for the third year in a row.
What These Trends Mean for Owners
The same Emerging Trends in Real Estate report acknowledges the office sector has had a great run during the economic recovery, with rents continuing to increase this year, yet its outlook for 2017 is mixed. Urban offices are expected to stay the sector's strongest asset type as millennials continue to show their preference for city life. Moving into 2017, some experts fear major technology markets will become overpriced and developers expect to pull back from speculative construction as pre-leasing becomes more difficult. While that looks bad at first glance, this could prove to save the industry from creating a looming oversupply issue.
When it comes to retail, the year isn't over and strong sales gains just before the holiday season foreshadow even stronger spending once the holiday season hits. This can only help the sector. It also affords retailers an opportunity to offer customers new reasons to visit in the future rather than shopping online.
The biggest success of the year is industrial, and here the story is simple—expect more growth in the future. As long as e-commerce keeps growing the need for warehouses will grow. From impressive retail sales just before the holiday season to a red-hot industrial sector and a stable, growing office market, CRE professionals have a lot to be thankful for this Thanksgiving.