3 Ways E-Commerce is Changing Leases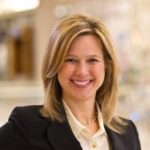 Executive Vice President National Leasing, JLL
With the rise of e-commerce as a viable secondary retail channel, the role of the store has been altered in purely transactional terms. While the store's importance to a retailer's network is actually increasing, the amount of sales that are identified as being made in-store has shifted.
With the popularity of "click and collect" shopping – the practice of buying online and picking up in store – and facilitating returns and exchanges of online orders, the store has become the essential anchor for retailers multi-faceted sales and fulfillment strategies. However, these types of sales are generally marked as e-commerce, even though the store has played a crucial role in making it happen, leaving landlords and retailers struggling to find an adequate valuation for store rents.
A report, Exploring New Leasing Models in an Omni-Channel World, released by the International Council of Shopping Centers examined several approaches put forth by landlords and retailers to capture the value of a store. The report compiled them into three categories: fixed rents, percentage rent models, and potential new alternative rent models.    
1. Fixed Rents
This model disposes of the need to account for in-store vs. online sales – and retailers are attracted to the certainty that the fixed rent model provides. However, some argue the periodic rent-level review is too frequent and erodes that certainty benefit. For owners, while the model does determine the market value of a store at the time of lease, they still would prefer a performance related income-stream as it rewards them for continuing to innovate and make improvements to the center. Additionally fixed rents can lead to a low alignment of interest between the tenant and owner – not ideal in a changing consumer landscape.
2. Percentage Rents
Favored by most owners and retailers according to the report, this model provides performance-based revenue for the owner predicated upon the tenant's total sales. Retailers like this model because it incentivizes the owner to focus their strategies on aggressively capturing more market share through innovation. For the owner though, the problem is that this model does not adequately capture the contribution of the store to the retailer's total sales. The store has a "halo" effect that helps boost sales at the retailers other channels – which will need to be accounted for if this model will continue to be equitable for both sides.  
3. Alternative rent models
While both owners and retailers acknowledged the difficulty in finding new metrics as more purchase permutations are introduced to the sales process – they did point to a few key metrics already being utilized to monitor center and retailer performance that could be used to determine rents.
Net shopping hours: Would measure both the volume of consumers and their dwell time. Some owners would look to provide rent concessions to retailers whose individual marketing activities created a net benefit for the entire center.
Volume of customers: A number of owners suggested using new technology like beacons to develop more refined metrics that quantify the volume of agreed target customers rather than simply traffic. Owners and retailers would agree upon the characteristics of the store's target customer and place hurdle rates in the lease agreement that would kick-in when the number of targeted customers is reached. 
Conversion rates and basket size: Conversion rate and basket size benchmarks link traffic, or perhaps

customer volume

, to sales by measuring both the number of consumers that transact and the average basket size of those transactions. At the center level, these metrics would provide insight into the actual value of consumers and not just the volume of them. Linking these benchmarks to a performance-based rent with agreed upon hurdle rates could better align owner and retailer interests.
Whichever method becomes the most widely used model in the future, one thing remains clear: owners and retailers will have to become even better partners through transparent data sharing and collaborative efforts. With the customer journey continuing to evolve, both sides would be well served to align their interests more deeply than ever before.