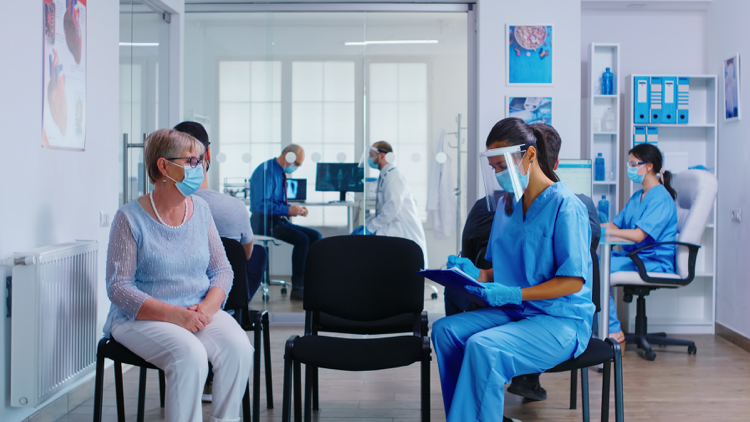 3 Ways Medical Office Owners are Navigating COVID-19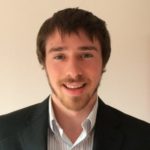 With COVID-19 infections fluctuating, medical office spaces are at the center of a whirlwind of forces shaping the new normal of our lives, health, and work. To that end, top medical office owners are rethinking their processes and properties to protect their tenants and communities while safeguarding investments into the future. Here are three ways these landlords are navigating COVID-19 and shaping the future of medical office space.
1. Facilitating a healthy reopening
Leading medical office landlords are approaching the reopening process with an emphasis on long-term safety. As part of that process, they are paying close attention to guidance from the American Medical Association to prepare for and facilitate a successful reopening. Landlords are helping tenants prepare their practices by rethinking waiting rooms to reduce physical density within the property. This could be as simple as suggesting that tenants shuffle around furniture in crowded rooms or partnering with tenants more closely to tap into vacant spaces in the building or accommodate longer opening hours.
Some landlords are even helping to designate separate waiting areas for "sick" and "well" patients to reduce the risk of cross-infection. But before anyone even enters the property, owners and tenants are also working to set up comprehensive screening booths that comply with disinfection guidance from the Centers for Disease Control and Prevention. Whether in the parking lot or an unused room, screening booths are necessary to ensure nobody enters the property showing signs of COVID-19.
Top medical office landlords know a successful reopening is critical to the long-term health of their tenants, making it critical to the health of their investments. To facilitate that reopening, leading landlords are nurturing and building tenant relationships to keep tabs on where each property is in the reopening process. Whether it's helping implement new cleaning protocols or knowing how to set up screening booths, leading medical office owners understand that staying on top of the reopening process helps protect their investments into the future.
2. Using technology to maintain tenant relationships
There's never been a more important time to communicate effectively with tenants. In today's reality of social distancing and teams working remotely, technology is a necessary tool to bring everyone together and support strong tenant relationships.
Medical office owners need technology to centralize their portfolio data in one place so everyone has access to the real-time information they need — whether that's to manage an upcoming renewal or understand how a specific tenant is approaching their reopening. Technology is helping landlords see their communications with tenants in one place and enabling them to respond swiftly to critical situations, such as a positive COVID-19 test at one of their buildings. A strong technology platform is a crucial part of being a good partner to tenants and keeping their business agile as they respond to the difficulties of the pandemic.
Check out VTS' Q&A with NorthWest HealthCare Properties Regional GM Dave Casimiro about how NorthWest HealthCare is using technology to better serve medical office tenants.
Technology can also help medical office owners manage rent relief requests. Without an effective technology platform in place, many owners will struggle to even sort through and keep track of each request, making it impossible to thoughtfully respond to requests for rent relief on a case-by-case basis. Additionally, technology makes it easy for owners to understand how particular levels of rent relief would impact future cash flow across the portfolio.
3. Staying ahead of new trends
When considering the future of medical office space, two unfolding dynamics require special attention: COVID-19 clauses and the rise of telemedicine. As rent relief requests mount and some tenants struggle to make ends meet, medical office owners are working to craft COVID-19 clauses into future leases to protect against potential rent loss caused by future outbreaks. While there is not yet an accepted or standard COVID-19 clause, owners should stay on top of this trend and work with their legal counsel to best protect their portfolios.
And then there's telemedicine. It's unclear what role telemedicine will ultimately play in shaping the future of the industry, but the sector is currently thriving. According to research from Frost and Sullivan, telemedicine visits surged 50% in March and U.S. News & World Report reported that telemedicine has been especially well-received among people with chronic medical conditions.
Top landlords are harnessing the power of this growing sector by following AMA guidance and using telemedicine platforms for a variety of tasks, including helping screen patients for COVID-19 and handling medical checkups that don't require an in-person visit. Rather than worrying about whether or not telemedicine will trigger a drawback in demand for clinical space, leading medical office landlords are finding ways to use the technology to push their business forward.
The takeaway
Medical office spaces are in the spotlight in a way they have never been before. By working with tenants to reopen safely and using technology to continuously monitor the process, owners can protect the safety of their investments and communities. From rethinking property layouts to strengthening tenant relationships, medical office owners who stay on top of today's defining trends will be the strongest and healthiest tomorrow.