3 Ways to Use Tech-Enabled Offices to Attract High-Tech Tenants
Winning over high-tech TAMI tenants can require pulling out all of the stops. While each tenant will be different — and have different concerns about lease structure and duration — there are common requests of all tech-enabled tenants. Here they are:
Offer Building-Wide Fiber-Optic Internet Connectivity
High-speed internet is the backbone of all tech companies. Without it, their businesses simply cannot operate. Some of the first questions you'll hear from prospective tech tenants will almost certainly be about the quality of the internet. They understand the vitality of a reliable internet connection for their business — and you should, too.

As the commercial real estate market is increasingly becoming more reliant on tech companies, you should outfit your building with fiber-optic and high-speed connectivity. Aside from the usual providers like Time Warner and Verizon, look to cutting edge solutions like Pilot Fiber in NYC to get your building wired for top of the line internet. You can also get your building Wired Certified to openly demonstrate the strength of your internet infrastructure.
The Right Balance of Security and Accessibility
Tech companies are known for their long days and atypical schedules. Since employees often don't work traditional hours, the building and office need to accommodate that lifestyle. If your property has a doorman or security system in place - is access provided around the clock?

Bernhard Mehl, CEO of Kisi Access Control Systems explains, "As technology savvy tenants in large cities like New York take over more and more building space, you have service people, freelancers and new hires coming to the office and needing access. You can call a car with your phone or transfer money from phone to phone - but you still have to wait in line to get an insecure paper visitor pass - technology can solve that."
Many owners are installing more intelligent security systems because it can help them carefully monitor when and where people are in the building. Not only does this ensure a safer building, it can also be used for better energy efficiency.
A Spatial Layout That Maps Culture
Open floor plans are a common feature in almost every tech company. They are known to increase productivity, employee happiness, and facilitate a collaborative work environment. Typically, they look for offices that reflect their culture. In an office environment, this translates to a strong brand, space to be proud of, and room to grow. The trend is no longer kitschy for kitschy's sake. Tenants want a space that reflects their brand, operations style, and business objectives.
While collaboration and random interaction (as Google puts) is vital to collaboration and innovation, it's also important to focus on privacy and space. It also doesn't hurt to have appropriate space to store equipment like servers and routers, specifically for these tech tenants.
For tech tenants, it's the little details that resonate and make a difference in their decision to sign a lease with you, so highlighting technologies that will make their businesses more efficient, help them further develop their company culture, and give them an opportunity to use technology in new ways with their employees will ensure that you get your prospective tech tenants excited about your vacant space.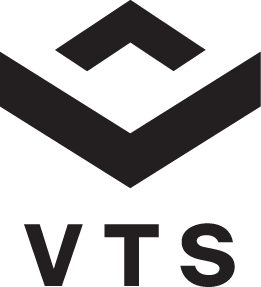 Alex Shamy is a former member of the VTS team.