4 CRE Sectors to Watch in Cuba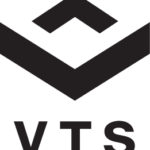 It looks as though Cuba is going to be more open for business with the United States pretty soon. This unique opportunity is drawing the attention of many real estate professionals. Making  investments in developing countries can have extremely strong returns because of the lack of activity and high demand for services in those locales. That should be exciting for the commercial real estate business, and U.S.-based firms are already making some headway into Cuba.
Which sectors will benefit the most?
Hotels
The first real estate players to enter Cuba will be the hotel and hospitality companies. Starwood Hotels and Resorts have already reportedly signed deals to run and renovate three facilities in Havana.
The current hotel market in Cuba is stretched pretty thin. There are about 63,000 hotel rooms in the island nation now, which is an inadequate number for the rising rate of tourism. The number of visitors has increased 14.6 percent so far this year, over the same period in 2015, when the island saw an annual total of 3.5 million visitors.
Marriott CEO Arne Sorenson joined President Obama on his visit. Sorenson said that his firm would like to build and operate its own facilities on the island. With tourism numbers spiking there, it's a no brainer that these companies want to get in on the activity.
Eddie Lubbers, founder of Cuba Travel Network, recently explained that the American hoteliers will prove a significant draw for American travelers, who are used to "bigger bedrooms and wider beds." He said Americans would be drawn to brands they knew from home.
Industrial
On the industrial end, manufacturing is a whisper of what it once was in Cuba. In the 1980s, manufacturing represented over 25% of the Cuban economy and employed a quarter of the population. That number has since shrunk to about 10 percent of the population engaged in this line of work.
Depending on how much Cuba does open up, it could become a major logistics hub in the Caribbean, some assert. Part of Obama's trip included several U.S.-based logistics executives who toured facilities, with some of them lauding the area's potential. If that is realized, there could be plenty of industrial commercial real estate facilities popping up around those areas.
The thinking by some executives is that a stop off in Cuba, up to the United States, could get goods to consumers more quickly.
Office
The Cuban office market is an area of huge opportunity for many investors and landlords. Currently, there is only two million square feet of modern office space in Havana. Many international tenants doing business on the island actually have operations in converted single-family homes. There is not even a centralized business district for offices in this city of two million.
But, as more international tenants look to plant roots in the nation, the opportunity for Class A/B office is high. It could be a good opportunity for more opportunistic investors.
Food & retail
Did you know that Cuba is one of the few countries in the world without a single branch of McDonalds? As it turns out, there is really no Western fast-food restaurant chains in Cuba right now. This is pretty remarkable when you consider of the international reach of many of these chains.
But, that will probably change pretty soon. So naturally, there is a lot of talk about McDonald's and Starbucks entering the market, though neither company has announced widespread plans to do so. Many of these brands will likely be franchised by locals to match the rising demand from tourists. 
Is it a guarantee?
Of course, like any business venture, all of these scenarios have potential pitfalls. On the hotel end, Sorenson spoke about how a lack of Internet access in the country is a big hurdle for his business. But if large businesses, especially major commercial real estate firms, have their say, and see a profitable opportunity to enter Cuba, there is probably little stopping their momentum to make investments in the country.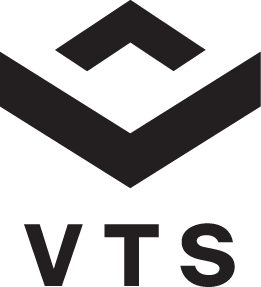 Ian Ritter is a veteran business journalist who has covered the retail and commercial real estate industries for more than a decade. He has held high-level editorial positions at GlobeSt.com and was formerly an editor at the International Council of Shopping Centers magazine SCT. He is a regular contributor to VTS' blog and is also online content manager for the engineering firm GRS Group's blog. Over his career, Ritter has written for several publications and holds a Master's degree in Journalism from Columbia University.