3 Leading Entrepreneurs Share Their Best Advice for CRE Brokers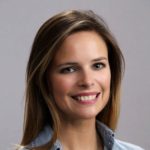 Director, Content and Communications, VTS
At its core, commercial real estate brokerage is truly an entrepreneurial business. While you might be working at a large, established company, it's still up to you to win new business, successfully manage client relationships and in many cases, run a high-performing team. Ultimately, your success is in your own hands, which presents you with a huge opportunity.
So, how can you embrace the entrepreneurial mindset and take advantage? VTS spoke to three leading entrepreneurs from a wide range of industries, to find their most valuable advice for growing a successful business. Read on to hear their top tips for brokers.
1. Ed Robinson, President & Co-Founder at Stash
Stash is an app geared toward first-time or inexperienced investors who want to invest in small increments. It aims to simplify the investment process and make it more accessible. 
Set the right metrics to track
Decide on the three to five core KPIs of the business – for a real estate brokerage business, these might be the number of cold outreach phone calls or proposals out. Then, communicate these clearly to your team, understand the drivers, and remain laser focused on achieving them.
Speak to customers and listen to their feedback
Customers (aka your tenants and landlords) are key. You need to set time in your schedule to speak to them and listen to what they are saying about the service you're providing. Understand how they found you, what they like, what they dislike, and what they need/want. Track the feedback and make adjustments accordingly to achieve your business goals.
Constantly test and iterate
Don't be afraid to make a decision or try something new. For CRE brokers, this may play out in a different method of pitching or exploring digital initiatives to attract new clients. Constant testing and performance tracking is the key to improving your service and metrics across the board.
2. Grady Laird, President & Co-Founder at Grady's Cold Brew
Grady's Cold Brew is a New Orleans–style iced coffee concentrate that's brewed and bottled by hand in Brooklyn, New York.
You gotta put on the blinders sometimes. You obviously need to be aware of your competition, but you also have to be careful about their ability to distract and throw you off course.
3. Billie Whitehouse, CEO at Wearable X
Wearable X is a fashion tech company that brings together design and technology to create a better quality of life.
Persevere. Nothing is impossible. I've always said to fellow tech entrepreneurs, don't let the limitations of technology infringe upon your imagination. For years before we started designing Nadi X (Whitehouse's latest creation – vibrating leggings that give the wearer real-time feedback on yoga poses), I was told that it would be impossible to execute, the technology simply didn't exist. But here we are! You have to be able to live in the future and the present at the same time, and eventually, the technology catches up. This thinking isn't limited to tech – it can just as easily be applied to commercial real estate brokers looking to break the traditional mold and build a successful business. If you love what you do, and you're good at what you do, you'll make it happen.