4 Metrics Every Real Estate Marketer Should Be Obsessed With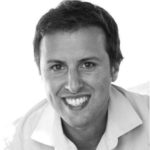 The old maxim, "If you can't measure it, you can't manage it" holds especially true for real estate marketing. Tracking the success of your digital marketing efforts today can be overwhelming. As new channels and platforms constantly emerge, new metrics also need to be defined.
But what metrics really matter? Counting "shares" and "likes" are good ego boosters, but are not very significant indicators of your global marketing efforts and overall business success.
If nothing else, here are the 4 most important CRE marketing metrics that you need track today:
1. Visits
In simple terms, how many people have visited your website? This is a top-of-the-funnel metric that is a leading indicator for your marketing success. The math is simple:
More visits = More potential leads = More potential sales
Besides the total number of visits to your website properties, it's important to break this down every month and track performance by traffic source (direct traffic, Google, social media, referral, newsletters, etc.). What traffic sources are working well? Where could you improve?
Also, look at trends (month-over-month and year-over-year) to gain an understanding of channel performance to make better decisions for future marketing efforts.
2. Leads
The effectiveness of your real estate marketing effort boils down lead generation. Leads are the lifeblood of both sales and marketing.
A lead (or prospect) can come in many shapes and forms and it's a good idea to distinguish the different types of leads that you acquire from digital marketing activities. Lead types could include:
Users who downloaded a study or whitepaper

Users who registered for a webinar

Users who requested information on a property

Users who filled out a general contact form

Users who signed up for your newsletter
It's important to track these leads and separate them accordingly based on the action performed. Why? Because the purchase intent of someone that requires information on a specific property is much different than someone that signs up for a newsletter.
Similar to visits, it's crucial to look at channel performance of your leads and know exactly what traffic sources are driving your lead generation.
If you can't answer how many sales-ready leads were generated from referral traffic last month, than you have some homework to do.
3. Lead Conversion Rate
Once you start tracking visits and leads, you can then start tracking conversion rates. Knowing the absolute numbers of visits and leads is good, but understanding the relative impact (conversion rate) is crucial. Lead conversion rate is simply:
Leads / Visits = Lead conversion rate
Tracking your conversion rate is a very revealing indicator regarding the quality of your marketing efforts. It lets you very clearly understand how efficient your marketing activities are in converting a website visitor into a lead.
Moreover, breaking down conversion rates by channel gives you key information about what traffic sources you should think about scaling up and where you need to improve.
Make sure to look at trend data and keep track of conversion rates over a period of time and compare YOY to normalize for seasonality issues. In an ideal world, your objective should be to steadily increase your conversion rates as your marketing improves over time.
4. Cost per lead
Marketing costs money and, although, it's important to track overall costs, you should consider putting this cost structure into a framework.
Cost Per Lead (CPL) gives your marketing activity a quantitative structure and context to better understand the efficiency of your marketing spend.
It lets you answer the following question: if I spend X on marketing, how many leads can I generate?
Just like all the other metrics described above, it's important to keep track of your CPL on a monthly basis by channel and look at trend data (MOM and YOY) to keep your marketing spend in check.
Ongoing tracking
For any commercial real estate marketing effort, it's important to measure your success, track the right metrics, and create a report on a monthly basis.
The four metrics above provide you a global view of the overall health of your marketing efforts and impact on business. To get started you simply need Google Analytics (or any other analytics platform) and make sure you setup your lead tracking correctly.