3 Signs Your Brokerage Needs New Tech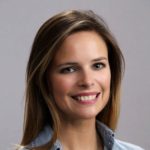 Director, Content and Communications, VTS
For brokers working in today's market, chances are you're not completely enamored with the technology solutions your firm currently utilizes, particularly if you've had the same tools and systems in place for a number of years.
The technology tools that are available for commercial real estate brokers today have come an incredibly long way from where they were three to five years ago. Additionally, many of these solutions have been specifically designed to address the inefficiencies that until now, many brokers simply expected to come part and parcel with the business.
With the speed of innovation only increasing, it's worth the time to assess your technology set-up and explore new solutions to ensure you and your team are armed with the best tools.
Here are four signs your brokerage may be in need of a tech update.
1. You wait for meetings to get status updates
There is no longer a need to wait for a meeting to obtain the information you need now. Current tools give you and your team access to real-time data around the clock, no matter where you are. In some situations, this access negates the need for status meetings all together, or allows you to use this time to have more strategic conversations that move your business forward.
2. Duplicative data entry takes significant time
Do you routinely find yourself entering the same information into numerous different systems or spreadsheets? Do you take notes when you're out in the field showing a space or meeting with a client, only to have to re-enter them into the appropriate places of record when you're back at your desk? Today's technology, particularly on the mobile side, allows you to record information and notes while you're on the go, which will then sync across your devices and with other systems so it is immediately reflected wherever that data is used. This not only makes you far more efficient, freeing up your time for other business-building activities, it also helps eliminate duplication and error.
3. Team members lose time tracking down vital information and institutional knowledge
We all know the pain of having a colleague or teammate leave, taking with them critical client, deal or property information that they haven't been required to record in a common system of record. Today's technology solutions allow you to establish a centralized system, making it significantly easier for all team members to retrieve and share information as needed and keep everyone on the same page.