4 Tips for Tweeting Your Way to Better Tenants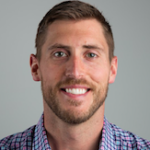 Rising competition in commercial real estate has driven many brokers to adopt new strategies and tools to edge out the competition. One such strategy is social media marketing. While some brokers prefer using LinkedIn to generate new leads, many overlook the power of Twitter, the social channel known for its transient 140-character messages.
Twitter can be a great way to start conversations and relationships with prospects and CRE peers alike. Here are four tips for leveraging Twitter
1. Follow the right people
Probably the most important thing to help you see value with Twitter is to follow the right people. Sure, you can follow Conan O'Brien or Kobe Bryant to make your news feed more interesting — but the real value of the platform will come when you start following relevant people. Prospects, other brokers, your firm's account, any owners you work with, journalists, etc.
Your news feed should be an aggregation of your interests and a launching point for you to know what's happening in your community and to easily engage with people.
2. Engage the community
Did you know that, on average, 6,000 tweets are shared each second? I know, hard to believe. Because so much is shared, engagement and sociability is particularly important for Twitter. You will have very limited success if you lob a weak tweet every couple of days into the Twittersphere.
The best way to stand out is by using hashtags (more below) and by actually engaging with fellow users. Retweets, replies, favorites and follows are all powerful ways of getting attention. If you just tweet out information about yourself, you won't see much traction with the platform. Try identifying 5-10 other users you'd like to engage with each month and see how quickly you can build a relationship.
Tweet at me (@BrandonGWeber) or VTS (@viewthespace), and we'll be sure to tweet back. If you're looking for more people to follow, you should check out Duke Long's 2015 list of 100 CRE professionals you must follow on Twitter.
3. Use hashtags
Because each tweet has its 140-character limit, creativity and effectiveness is critical to Twitter. You need to figure out how to make each character matter — and one of the best ways to do that is with hashtags.
Hashtags (#) are a way to attach your tweet to a broader theme or trending event. They can be about specific events (#superbowl) or about an industry (#commercialrealestate). They do wonders to amplify your message because they carry your tweet to anyone that is interested in that topic, regardless of whether or not they follow you directly. It is a great way to identify new contacts with similar interests.
Here's a starting list of relevant hashtags for the CRE community:
| | |
| --- | --- |
| #CRE | #multifamily |
| #commercialrealestate | #tenantrep |
| #retail | #propertymanagement |
| #property | #realestate |
| #office | #RE |
| #industrial | #officespace |
| #CREfinance | #leasing |
| #broker | #lease |
4. Create and join lists
Another great way to leverage Twitter for reaching more prospects is by creating lists. Lists, by themselves, will not do much to help you reach new prospects. The true success comes when you use lists to better manage existing relationships and convert prospects into tenants.
For example, if you're focused on retail in Houston, you can follow any relevant profiles and keep track of their feed for any major news. This will give great insight into potential corporate real estate requirements they may have. You can begin to engage with them through tweets and retweets and slowly build a relationship. The dynamic will be even more powerful if you are sharing thoughtful and relevant material on your feed.
Another great opportunity is to track placed tenants by creating a (private) list with any tenant you've ever placed. Scan it once a day or once a week to see if any has had exciting news or major events that you should be aware of. You can send a quick note their way to stay top of mind.
Note: this post originally appeared on The News Funnel.