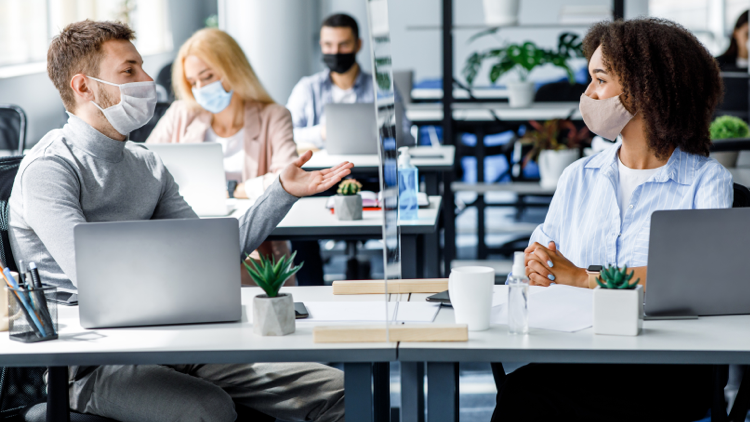 4 Ways Office Landlords Are Navigating the Return to Work [Part 1]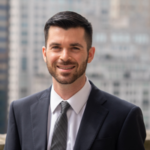 When the pandemic first hit in March 2020, local COVID-19 cases were the primary driver of office demand trends. But as vaccines have entered the scene and vaccination rates increase daily, that correlation has been fading — and a hopeful indicator of the market returning has emerged. As employers dust off their return to work plans, long-term considerations around their workforces and workplaces are driving their timelines.
With this in mind, here are the four most important trends we've identified for office landlords to consider now as office demand and usage returns. We'll cover the first two trends in part one and the next two, as well as your key takeaways, in part two.
1. Understanding what tenants actually want from their office buildings
Remote work spiked massively in 2020, but that trend isn't necessarily here to stay. This year, employers are strategizing for how to get employees back into the office to maximize collaboration and productivity. Office landlords are hungry for this, too. Yet, research from the 2021 VTS Global Office Landlord Report shows that 85% of landlords feel that they don't have adequate visibility into what investments or features tenants require in order to safely return to work during COVID-19.
Many office landlords are making massive investments in air filtration systems, touchless building entry, and building management systems in the hopes these upgrades will entice tenants back into their buildings. Some companies are offering incentives like free lunch, discounted parking, and even private spaces for children to attend remote learning. But greater visibility into what tenants' needs actually are is required in order to make them feel confident enough to sign on or renew their lease.
So, how do office landlords get that level of visibility? Tenant experience technology is rapidly becoming the ace up the sleeve for office landlords that want to beat out their competitors in capturing return-to-work demand. And while tenant experience solutions do offer nice-to-have features like letting tenants use their phones to order coffee from the lobby cafe or book a lunchtime yoga class, the best and most robust TenEx solution integrates with the building itself. This means hardware and software integrations that create buildings where tenants feel safe and empowered.
In this post-pandemic environment, the buildings that attract tenants will be function–first — as in equipped with touch-free entry, online visitor registration, occupancy management, temperature checks, and pre-bookable conference rooms. And the landlords who retain tenants will be the ones whose TenEx solution feeds them real-time data on building activity and operations, allowing them to understand the tenant's level of happiness and continue to provide them with the best possible experience.
Learn more about how tenants want to experience space in 2021 and beyond in this conversation with VTS Chief Strategy Officer Ryan Masiello and Savills Vice Chairman James Wenk.
2. Adapting to new space usage trends
As the workforce starts to return to the office, many companies' strategies for occupying office space will shift. The new normal of space usage will likely be a "flex" or "hybrid" approach. Many CEOs have publicly turned to this model saying employees are eager to return to an immersive work environment as some are struggling while being forced to work from home.
In order to adapt to new usage trends, restructuring office space and lease terms to meet tenants' needs and evolving CDC guidelines is going to be vital to future success and recovery. One way landlords are adapting? By doubling down on flexible space/coworking options.
According to the 2021 VTS Global Office Landlord Report, the percentage of landlords who expect to dedicate more than 10 to 20% of their portfolios to flex space in 2021 vs. 2020 has more than doubled. While this may not be a permanent solution to office space usage, it will certainly be around for the foreseeable future.
The offering of outdoor spaces is another growing trend for landlords as they continue to tackle health concerns. And in warmer temperatures, this use case will be more prominent.
Check out part 2 for the rest of our top ways office landlords are navigating the return to work!
You can also request your free demo of VTS to understand how the full platform, including Rise Buildings by VTS, can help you understand what tenants actually want from your office buildings.