5 Apps to Make Your Buildings Smarter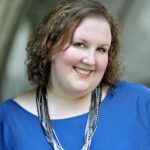 When the industry talks about smarter buildings, it's usually centered on building or energy management systems. But there is technology beyond those systems that will make your property innovative and ahead of the curve. Here are a few unique apps:
1. KastlePresence
Still scanning a badge to get into your office building? That's so 2015, KastleSystems chairman Mark Ein tells The Washington Post. Thanks to a series of sensors that recognize an app on his iPhone, KastlePresence allows Ein to enter his parking lot and office building without waving anything around. Property managers can also use the technology to view occupancy data trends by building, floor, or suite and understand common room usage in real-time. A dozen office buildings are using the technology, including Vornado's corporate building in Crystal City, VA. Around 50 buildings have signed up to implement the system by year's end, reports WaPo.
2. MyPORT
In May, Schindler Elevator Corporation announced the launch of its MyPORT app in North America. By communicating with the building's PORT Technology elevator interface, building occupants can walk around the building freely just by having their smartphones on hand. For instance, the app can verify user identity and summon an elevator; turn lights on and off; or lock and unlock doors. Special authorization codes via SMS text messages can also grant access to building visitors.
3. Envoy
Next time you visit an office building or tenant space, you might find yourself signing an iPad instead of a check-in book. Envoy's digital sign-in app notifies tenants of guest arrivals through email, SMS, Slack or HipChat; allows visitors with the Envoy Passport app to sign in with just a tap; supports 17 different languages; allows visitors to digitally sign waivers, nondisclosure agreements, or other legal agreements; creates custom badges; and sends alerts about unwanted visitors, among other features. Last year, it raised $15 million in Series A funding from Andreessen Horowitz.
4. Comfy
Last month, Building Robotics Inc.—known better as Comfy—raised $12 million in Series B funding, with Emergence Capital leading the investment, joined by CBRE and Microsoft Ventures. Facility managers connect Comfy to the building's HVAC system, allowing occupants to use the app to select a location and make a request to instantly warm or cool a space. Based on occupant preferences, the system then optimizes the workplace for comfort, productivity, and savings.
5. Skyrise
Skyrise's tenant engagement app for commercial office buildings provides a direct link between the building administration and tenants. Property managers, for instance, can use the app to broadcast messages in the event of a fire drill, emergency, critical news or even share a custom greeting. It also provides tenants with a digital bulletin board to connect with other tenants or share news; a way to book on-site and off-site amenities; share deals; and communicate events both in and near the building.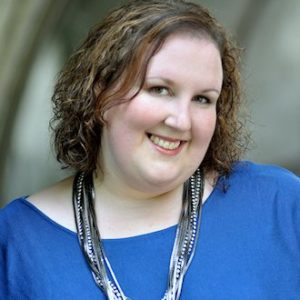 Amanda Marsh is the founder of Buzzmaestro, a business writing and editing firm. She has been a commercial real estate journalist for over a decade, with stories published in Bisnow, Commercial Property Executive, Multi-Housing News, Real Estate Weekly, BOMA Magazine, and other industry publications.