5 Office Buildings Raising the Bar on Green
Corporate users and office developers are continuing to go above and beyond when it comes to green building. Sustainable design features such as rooftop gardens, wind turbines and recycled graywater aimed at increasing energy efficiency and reducing water consumption are increasingly becoming mainstream building practices.
There are a number of industry standards and benchmarks that are tracking that progress and trumpeting the success of best-in-class projects. Notably, the U.S. Green Building Council estimates that about 1.85 million square feet of space globally achieves LEED certification each day.
Here is a look at some of the latest private sector office buildings in the U.S. to achieve the highest level of Platinum LEED certification in the past six months.
Location: McLean, Va.
Developer: Lerner
This 476,000 sf office building is the first building in Tysons to achieve LEED Platinum certification. The sustainable design of this multi-tenant building far exceeds industry standards for indoor environmental quality, including abundant access to daylight, use of low-emitting materials and exceptional air quality. State-of-the-art engineering minimizes environmental impact by utilizing recycled and locally-sourced materials, which conserves both energy and water, while also significantly reducing carbon dioxide emissions. The landscaping surrounding the building also incorporates local plants that minimize irrigation needs. 
Location: San Diego, Calif.
Developer: Hines
Built in 2014, this 13-story office building is located in San Diego's University Towne Center submarket and fully occupied by LPL Financial. The 415,000sf. building is Hines' first net-zero project and one of the nation's largest carbon-neutral office buildings to date. It achieves its carbon neutrality with its high-performance building design, which includes directed bio-gas and on-site fuel cells that generate more electricity annually than the building itself uses. The exterior glass curtain wall system incorporates highly efficient, insulated double-paned glass with a low-emissivity coating. The building also features under-floor air distribution and extensive use of reclaimed water for building systems and wastewater.
Location: Boston, Mass.
Developer: NB Development Group
New Balance Athletics has been awarded Platinum LEED for its new 250,000sf world headquarters located at 100 Guest Street in Boston. Completed in fall 2015, the state-of-the-art building is part of the Boston Landing mixed-use development project in the city's Allston-Brighton neighborhood. The building boasts numerous features that enhance the overall indoor environment, as well as an energy efficient design, water conservation systems and responsible materials sourcing. The completed building expects to deliver 26% lower energy costs and use 35% less water as compared to a code-compliant building. In addition, 74% of materials used in construction came from a regional source.
Location: Raleigh, N.C.
Developer: Dominion Realty Partners and Prudential Real Estate Investors
Built in 2015, the 11-story Charter Square is one of the first Platinum LEED office towers in Raleigh. Construction of the building included low-emission paints, adhesives and wood products, as well as job site recycling and the use of recycled-content materials. The building expects to achieve energy use that is more than 30% better than its peers due to features like increased insulation, high-efficiency glazing on windows, a high reflectivity roof and efficient HVAC systems. In addition, underground parking includes preferred parking spaces for environmentally-friendly vehicles and those who ride-share. The Class A+ office building was acquired by Highwoods Properties in September.
Location: Denver, Colo.
Developer: Hines
This eight-story office building is located in the heart of Denver's Lower Downtown neighborhood. It was originally built in 2009 by Hines and currently owned by Invesco. At the time of its construction, it was recognized as a cutting edge sustainable project in the Denver office market, and it recently went from its original Gold to Platinum LEED certification in October. The 306,791 sf building also is the recipient of the 2013 BOMA TOBY for Building of the Year in Denver and the 2013 Most Efficient Energy Building in Denver and it received an Energy Star rating of 95. The building features full-height windows, more than 10,000 square feet of outdoor terrace space and is located adjacent to the newly redeveloped Union Station.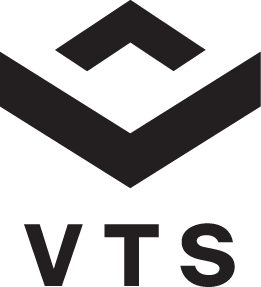 Henry Updegrave is a former member of the VTS team.