5 Pro Tips for Taking Great Photos of Your Spaces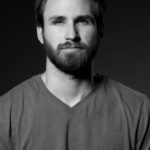 Selling a space visually may seem like common sense. Just snap a few photos, right?
But it's not as easy as you might think. Having high-quality marketing materials with high-quality photos is the first impression a potential tenant will get of the space. Good photos can make or break their level of interest.Photography has become particularly important to CRE in the recent years, especially with the rise of Instagram. It is more important than ever to capture great photos of your space to attract new tenants. Quality and consistency is key.
Here are 5 tips for capturing your spaces in the best way:
Consider the lighting in the space: natural and artificial
Lighting is one of the most important — and often overlooked — elements of a good photograph. It helps to create a desired atmosphere within the space. To ensure you have good lighting, think about the time of day and how natural light fills the space. Mixing natural light and practical light (practical lighting can be interior or exterior light; any man-made light source) is also a good technique. Architects and designers often spend a lot of time designing light for their spaces. It's important to feature, and shouldn't be missed in the photography.

Perspective is important
Often what the camera sees is not what your eye sees. Wide angle lenses can give an image more depth and are a great start for capturing interior photographs. Your lens choices can help guide your viewer through a space and give your client a comprehensive overview of the interior. My go-to lenses for an interior are the Canon 16-35mm which is a wide angle lens and the 24mm tilt shift lens which is a specialized lens that allows me to maintain a wide shot with some keystone, focus, and distortion control. These are professional lenses but a good all-around lens is something in the range of 24-70mm. Use your lens and camera position to capture all-encompassing views as well as focused details shots.

Stage carefully

Staging a space with appropriate furniture and decor is just as important as cleaning a space that is too cluttered. When the budget allows for staging, it is a useful technique to bring life into a space. Whether it's a commercial lobby or an office space, it's all about giving your potential client an idea or visual foresight into how the space can be used or lived in. Admittedly, this is sometimes hard if the space has been empty for a while, or if it's a big industrial asset.
Don't forget the outside.
Sure, the tenant may be leasing a specific suite or floor, but knowing the rest of the area is a helpful selling point. Consider the views from the location, and exposing your shot accordingly to capture the view. (If you overlook Central Park, your clients want to see that!). Don't forget to also take some photos of nearby or onsite amenities, too. The community is often a vital part of choosing the right space.

Honesty is the best policy.
You want your photos to be the perfect combination of beautiful and truthfully representative of the space. Yes, you are trying to sell a space but you don't want a potential tenant to feel like the space was misrepresented through the photography. Doing so will degrade the trust you work so hard to build. If you are having trouble capturing photos effectively without heavy post-production editing, it never hurts to hire a professional.