5 Reasons Why it's Critical for Your Leasing Team to Have a Mobile Strategy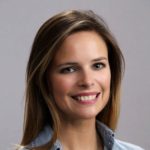 Director, Content and Communications, VTS
Commercial real estate leasing is one of the world's most mobile professions. After all, if a leasing rep or broker is sitting at their desk and entering information into a spreadsheet more than they're out in the field, viewing buildings, meeting with potential tenants and taking them on tours, they're not really doing their job properly.
This begs a huge question – why are the majority of leasing teams not leveraging mobile devices at work, beyond just making phone calls, sending emails and texting? Most people are pretty comfortable using apps in their personal lives to manage almost any daily task, and according to recent research by the Pew Research Center, over 77% of Americans own smartphones – that's up from 35% in 2011.
Given the prevalence of mobile use outside of work hours, is there any reason why it should be different when you're on the job? Especially when considering that newer technology companies, like VTS and others, have designed mobile apps specifically to enable leasing professionals to manage leasing activity and close deals faster, while on the go. The leasing teams who leverage these apps give themselves a massive competitive advantage – and those who don't are missing a big opportunity.
So, why is it so critical for your leasing teams to be armed with mobile technology? Let's break it down.
1. Accelerate your deal cycles and reduce downtime
This is pretty much a no-brainer. Mobile apps like VTS enable your teams to enter updates about tour activity, tenant information and deal terms immediately after a tour or speaking with a tenant, as opposed to when they're back at their desks later that day (or more likely just before the monthly leasing activity meeting). When asset managers receive this information faster, as opposed to having to spend valuable time chasing people for updates, it means decisions can be made and deals approved more rapidly – getting tenants into spaces sooner and drastically reducing costly downtime.
And that monthly leasing activity meeting? With everyone already on the same page, this time can be spent more effectively by having strategic conversations about how to best position assets to meet market demand.
2. Don't lose the opportunity to further engage a potential tenant
Often a tenant will tour one of your spaces and it's not quite a fit. Wouldn't you want your team to be able to instantly see all of the other availabilities that match their requirements, and show them alternative options right on the spot? Even better, what if your team could send marketing materials like floor plans and photos instantly, as opposed to following up a few days later? With mobile technology, you can.
In the VTS app, you can quickly pull up an interactive stacking plan that gives you an asset-level view of all your vacancies, as well as spaces with leases that are set to expire, and price and square footage information. If you see a space that suits the tenant's requirements, you can show it to them immediately. If they like it, you can quickly follow up by sending an email that contains all relevant space information directly from the app.
As you can see, there's really no excuse for a tenant not to receive information immediately following a tour. And if you're not providing it, your competition will be.
3. Ensure the accuracy of your data by recording it now, not in a few days
The power of data-driven leasing is becoming increasingly evident. However, if your data isn't accurate or is lagging, you put yourself in danger of making impaired decisions and losing opportunities.
When teams can only enter information when they're back at their desks or a few days later, the risk of recording incorrect information is significant. Even just one number scribbled down illegibly can have a big impact. Mobility removes that risk and enables your teams to be more productive on the go. They can input data in real-time, post tour or immediately after a client meeting, via their smartphone. This greatly improves the likelihood that the information is correct AND the most up-to-date.
4. Attract the best next-gen talent
Today's millennial and Gen-Z populations have never known life without the internet. They're used to using their phone for everything and have an expectation that the workplace is tech-enabled. More importantly, by 2025, millennials alone will make up 75% of the workforce.
If you're not prepared with a tech-enabled strategy that gives this group a way to work effectively from their phones, you'll quickly lose access to the pool of top-tier talent.
5. Empower your team to do what they love, not busy work
No one (well, mostly no one) likes the tedious, manual work of data entry and reporting, especially leasing people who excel when out in the field networking and talking to people, and ultimately selling. A mobile strategy will allow you to set your team up to do what they're best at, which really means that you're putting them in a far better position to achieve your absorption and profitability targets.
Don't discount the power of the smartphone and appreciate it only for its ability to order takeout, find restaurants or play Spotify. The opportunity for commercial real estate brokers and leasing teams to leverage mobile to close deals faster and more efficiently is infinite. A mobile strategy gives you a far better ability to understanding critical information across your portfolio like sources of tenant demand, net effective rents, and the time it takes to convert a deal from initial tour to executed lease. With this data, entered accurately and in real time via mobile, you put yourself in a position to make far more effective decisions that accelerate leasing, secure NERs that meet budget assumptions and improve overall asset values. Those who don't realize this put themselves at significant risk of decline.
Are you a VTS user but don't haven't had a chance to download the VTS iOS app? Get it now.