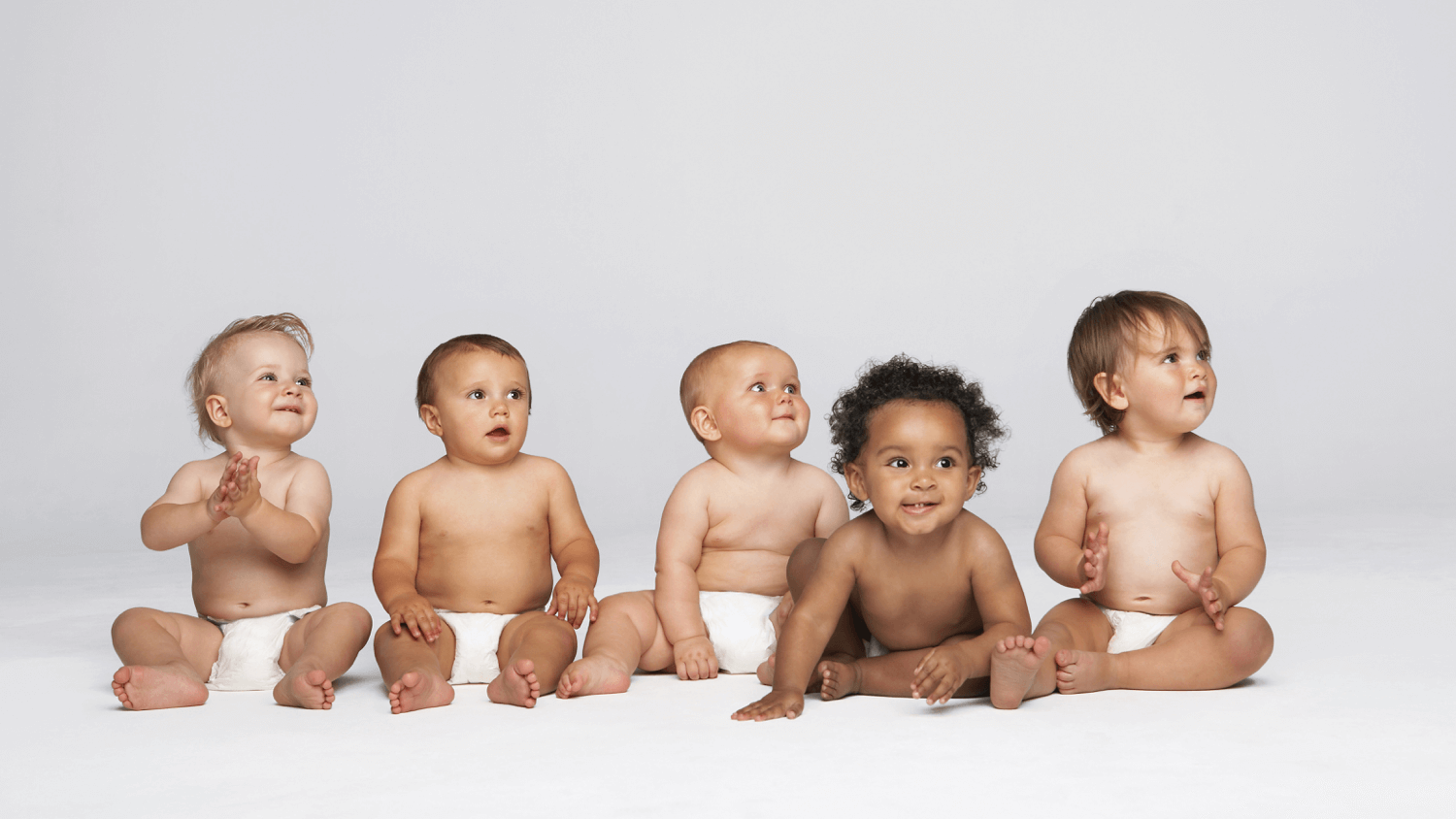 5 Reasons Why You Should Care About Family Leave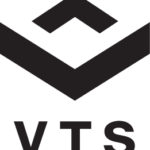 I am 39 weeks pregnant, and any day now, I'll embark on leave thanks to VTS' new family leave policy — which gives primary caregivers 16 weeks of leave and secondary caregivers 6 weeks. Although it's pretty obvious why I care about my company's family leave policy, a lot of people I talk with think family leave isn't relevant to them — and that's a mistake.
Regardless of your gender and whether you ever intend to take advantage of a company family leave policy or not, family leave impacts everyone at a company. At VTS, we put a great deal of thought into how we approach family leave and have expanded our program significantly. Here are a few reasons why you should care about family leave — no matter who you are.
1. Family Leave reflects your company's values
There are a lot of ways that companies express their values and the way they view the employees who work there. In my experience, one of the best litmus tests is a company's approach to leave. Do they do the bare minimum required by law? Are employees encouraged or discouraged from taking a full leave? Is flexibility built into the policy? This extends far beyond leave, too. Do they believe in work/life balance? Will the company have your back if something happens to you? I talk to every candidate who is applying to work for me at VTS about family leave regardless of their gender or their stage in life because I believe our policy and implementation shows that we walk the walk of caring for our people inside and outside of the office.
Our family leave policy is indicative of how VTS approaches what I call "human moments" in someone's life — how does the company react when someone needs to focus on something important besides work? I use two examples: first, there's the expected scenario I find myself in. I'm pregnant and have had months to work with my team to prepare for my time away, and everyone recognizes both my value to the company and my need to take time to focus on my health and my family. Now take another colleague of mine, who tore her ACL in a skiing accident last year. She also, quite suddenly, needed to focus on her health and took time off to have surgery and to heal, then worked from home for an extended period while she was recovering.
In both situations, the planned and unplanned, the choice and the accident, VTS had the same response: to support the employee through the tough times, to be engaged with the employee in finding the best work arrangement to suit the situation, and to rejoice when that person was back to full capacity again. In fact, my colleague earned a promotion while she was still healing and working from home — a testament to what a true badass she is, and also to the company's ability to see past logistics and focus on the value someone brings to the table.
When speaking with my colleagues, time and again I hear that they feel our family policy is an extension of our company values of appreciating the differences our teammates bring to work and of moving together as a team. "I think it says we value people, and we value them being people outside of the office," says one engineering manager who took leave recently. Another VTS manager who is planning to take leave later this year said our leave shows VTS "understands how important work/life balance is to the success of a team…and that VTS will support and encourage me as life happens."
2. Family Leave impacts both women AND men with families
I can't stress enough that, contrary to popular opinion, family leave isn't a "woman's issue." People of all gender identities choose to have families and all of them are impacted by the massive life change that welcoming a new child into your family brings. I've worked for plenty of companies that have given men only two weeks of leave or less. After what seems like nothing more than a blink, these poor souls return to work — total zombies due to lack of sleep and the complete life change they've just gone through. At VTS, we divide our policy by primary and secondary caregivers rather than by gender so that we can be more inclusive of the LGBTQ community and so parents can define their own roles within their families. Primary caregivers receive 16 fully-paid weeks of family leave and secondary caregivers receive six.
I spoke with some of the men at VTS who have taken secondary caregiver leave or are planning to in the next year. Almost all of them — even those who took off prior to our leave extending from four weeks to six weeks — agreed how critical a time it was for them and their families. One new father at VTS said his leave time "was invaluable. It was a chance for me to connect with my family. Those few weeks in the beginning were so important for setting the stage for how I was going to be a father and a member of the family."
Most VTSers I spoke with reported taking the full leave that was available to them, and said that it helped to have supportive managers and positive role models. "It helps that other women are also taking the full leave," said one VTS manager who will be taking primary leave later this year. "The only pressure I feel is the normal pressure I think all parents face about how to best hand off any work they need covered and make sure that anything they're involved in won't be delayed or negatively impacted by their absence." One VTSer took leave shortly after joining the company said he was "in the process of working out my departure when my wife went into surprise labor a month early. A quick slack message and the team and my manager were like 'Go. Good luck. We got you.'"
3. Family Leave creates opportunities
When someone needs to take an extended leave, their whole team is impacted. I have a boss and five direct reports who are all going to feel the effects of my 16-week departure. While many people (and companies) focus on the downsides of leave logistics, my team and I have addressed them while focusing equally on the opportunities that my leave will create. In my absence, there will be plenty of responsibility and work to go around, and while I like to think that my support and coaching is valuable to my team, I also know that in my absence they will get opportunities to step up and take on responsibilities and leadership. My temporary leave is a chance to accelerate their growth and demonstrate their leadership capabilities, and all of my team will have more exposure to our new Chief Product Officer as a result of reporting directly to him. I'm actually looking forward to seeing how my team will grow while I'm away!
4. Family Leave impacts your company's ability to attract and retain top talent
There's no question that in a competitive job market, family leave is one of the ways companies are competing for top talent. Especially as startups transition into their growth stage, as VTS has, the value of attracting and retaining seasoned talent vastly outweighs any cost associated with providing leave benefits. When I spoke to our former CFO, Michelle McComb, about extending our policy, she said it was a "no-brainer" in terms of cost to the company versus value. No one took up the cause more than Jaclyn Pomerantz, on our People team, who led the project of extending our family leave policy as one of many initiatives to improve our company's diversity, hiring power, and retention of employees.
Hiring managers have a role to play in spreading the word. I make sure the topic comes up in every interview I have with candidates as a selling point for VTS, regardless of the candidate. We have many young candidates who aren't thinking of families now, but might be someday and may find this option incredibly valuable. Others might want to know about family leave but feel it's "risky" to ask during the interview process. Even candidates who don't ever think they'll take advantage of it have told me they've appreciated that the company is so forward-thinking and focused on its people. I'm not the only one to think it's relevant. "It's definitely helped in my decision in which company to move forward with — I think it's very family oriented and that's something important to me," said one VTSer who joined the company in January and is planning to take leave this summer.
5. Family Leave shows how your company is listening
No person or policy is perfect, and with so many different schools of thought around family leave, no company is going to get leave 100% right for everyone. When I started at VTS, our policy gave 12 weeks to primary caregivers and four weeks to secondary caregivers. When I and other employees said we thought VTS could do even better, our People and Executive teams listened. Many conversations later, we have the extended policy we do today, and it's a HUGE improvement that we're all very proud of.
Even now, our distinction between primary and secondary caregivers remains a hot topic of debate at the lunch tables, with some VTSers hoping for a future without that distinction at all. It's an ongoing conversation with many steps forward along the way. According to one VTSer on our engineering team, "the incremental increases in leave show that VTS is continuing to welcome and support employees who want to have families." Most people I spoke with agree that they're proud of the improvements to our leave policy and happy to continue the conversation as VTS continues to grow. "Overall, I think our family leave is generous, and it shows we value and care about our people, and support them in their lives," says another VTS parent, and I couldn't agree more.
What does your company's leave policy tell you? Have I mentioned we're hiring?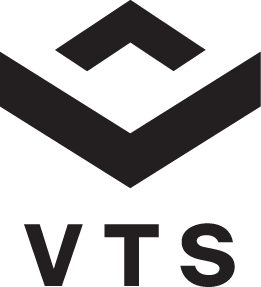 Chrissy Fleming is a former member of the VTS team.