5 Ways Office Buildings are Adopting Hospitality and Residential Concepts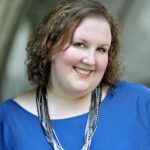 Gone are the days of sterile, uninviting office buildings. Office owners and developers are increasingly incorporating concepts borrowed from the hospitality and residential sectors to make workplaces more inviting for tenants.

Creating a welcoming office building is critical, given top trends influencing the workplace highlighted by HOK. Among them:
Top talent is shrinking, which will challenge organizations to find and keep the best people;

Disengaged workers outnumber engaged employees nearly two to one;

Buildings can improve overall productivity and performance by as much as 12.5% or reduce them by as much as 17% based on features and amenities they choose.
Here are some of the top ways owners and developers are incorporating hospitality and residential elements into their spaces:
1. Building Terraces
In cities that are adding office space at a rapid clip, like New York City, rooftop and outdoor terraces—once a mainstay of luxury apartment buildings—can set a property apart from its competitors. Employees can use them to make private phone calls, eat lunch, host events, and catch a breath of fresh air in the middle of the day.
2. High-End Gyms
Owners are upping the amenity ante by introducing higher-end gyms that rival sports clubs and are exclusive to building tenants. These are particularly attractive to workers who don't want to leave the building to hop on a treadmill and desired by tenants that don't want to install exercise facilities in their own spaces.
Bonus: employees who exercise for at least 30 minutes, three times a week, are 15% more likely to have higher job performance, according to Zane Benefits.
3. Upgraded Lobbies
No longer are employees just swiping a badge to enter the workplace. More office buildings are borrowing the welcoming vibe from hotels, creating lobbies that resemble coffee shops or hotel lounges, allowing employees to check-in remotely, and offering concierge services. Some lobbies are even being used as an alternate workplace for tenants, designed for networking, co-working, and collaboration.
4. Specialty Food & Beverage
High-end hotels are known for their variety of food and beverage options, from white-tablecloth restaurants to specialty coffee vendors and casual grab-and-go spots. Realizing office tenants want choices beyond sundry shops and cafeterias, landlords too are seeking a wider variety of vendors. For instance, the Dock 72 office building in Brooklyn, NY, is introducing a 13,000-square-foot food hall for tenants. And New Jersey-based Denholtz Associates has responded to tenants' desire for expanded food options by offering rotating food trucks at its properties.
5. Digital Concierges
Engadget predicts the office assistant will soon be in an element of the past, replaced by digital concierges that can do everything from book restaurant reservations to give travel directions—and they're more efficient, cost-effective, and convenient to use, because you don't need to be in the same room as the person from whom you're requesting assistance.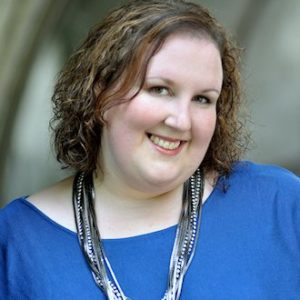 Amanda Marsh is the founder of Buzzmaestro, a business writing and editing firm. She has been a commercial real estate journalist for over a decade, with stories published in Bisnow, Commercial Property Executive, Multi-Housing News, Real Estate Weekly, BOMA Magazine, and other industry publications.