5 Ways The Internet Of Things Will Make Industrial Real Estate Smarter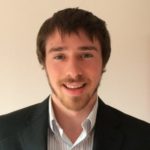 The warehouses and factories that make up the industrial real estate sector are the backbone of the supply chain. And now, new technologies are giving developers and landlords new ways to make industrial real estate smarter. By embracing the Internet of Things (IoT), industrial buildings have the opportunity to become more efficient, safe and profitable.
What Is the IoT?
Simply put, IoT refers to any technology that connects different products to the internet, enabling them to share information with each other and trigger "smart" actions. It could be as simple as connecting your alarm clock to your coffee maker to ensure you wake up with a fresh pot of coffee, to as complicated as organizing all the moving parts of a warehouse supply chain through one integrated system. While fresh coffee in the morning is admittedly tempting, we're going to focus on the latter.
What Can the IoT Do for Industrial?
Below are a few critical ways the IoT can make a warehouse or manufacturing site "smarter" and more profitable.
Move products around more efficiently: Moving items from shelves in a warehouse to the appropriate loading dock can take a long time. Employees need to find the products,  which can be pretty difficult in a huge warehouse, and load them up in totes before bringing them to the trucks. Today, IoT-based systems exist that make the process easier, quicker, and more efficient. For instance, some warehouses now use robotic carts to locate the items being moved, put them in bins, and deliver them to a worker who can then load them onto the right truck.
Keep track of every item: IoT systems keep track of everything in real time through tags and sensors, and this helps prevent common mistakes in industrial settings. It's less likely items will be loaded onto the wrong truck or goods will be counted inaccurately when an IoT system is monitoring every step of the process. And according to Bill Leber, director of business development at warehouse automation provider Swisslog, that's exactly what these systems do. "Anything that's moving in the warehouse, the system knows where it is," he says. This capability is just as helpful in a manufacturing setting as it is in a warehouse.
Increase safety: IoT technologies can also make industrial sites safer by monitoring how workers use equipment. For instance, manufacturer Spokane Industries found itself paying $40,000 a year in repairs for eight leased forklifts in its 150,000 square foot facility, according to SupplyChain247. So it installed a warehouse vehicle tracking system made by IoT provider TotalTrax. The software measures how vehicles like forklifts were being driven and can identify which drivers behave in dangerous ways, providing more accountability. In Spokane's case, it actually turned out most of the seemingly erratic driving as actually workers avoiding potholes that had formed on the warehouse floor. Spokane made the necessary repairs and saw a 90% reduction in vehicle damage almost immediately.
Identify and solve problems faster: If there is a problem in the system, such as a broken piece of machinery, IoT technology allows technicians to identify the problem remotely and provide a route for their employees and robots to follow around the obstacle. This capability can exist in a single warehouse, in many industrial properties, or even across an entire supply chain while being monitored remotely. In the end, smoothing out operations boosts productivity by making the entire operation more efficient.
Automate manufacturing: Most manufacturing is already done by robots, but that doesn't mean it's "smart" (in IoT terms) , since it still requires a human to tell it what to do. The IoT stands to revolutionize the manufacturing process itself by automating factories to the point that they can practically run themselves. For example, at one Siemens manufacturing plant machines and computers handle 75% of the value chain autonomously. In this setting, parts being produced communicate with the machines making them through a product code, telling them which steps to take next. The employee-role is largely one of supervision.
What Developers Need to Keep in Mind when Updating Industrial Technology
Many developers are eager to update their industrial holdings to profit from what today's technology offers, but before making any hasty decisions there are a few important things to keep in mind. Any IoT technology brought into an industrial property must be able to support not only new smart devices, but also legacy devices. If there are any problems getting the system up and running it's important that the old framework is still intact and accessible. If it's not, business could be delayed until the new system is 100% functional.
New systems should also support multiple connectivity options. The more it supports the better, but at the very least it needs to be compatible with wired and wireless connections. Additionally, new systems should have both centralized and remote device management. This lends the system flexibility and lets managers follow along day-to-day while also making it easier to perform maintenance. Determining which IoT technology is the right one for a particular property depends largely on how the property is situated and what it's used for, but whatever the case is, "smart" industrial technologies are making buildings safer and more profitable.