5 Proven Ways for CRE Companies to Attract New Talent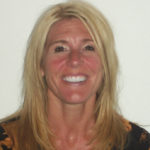 Commercial real estate is about to enter an awkward period for hiring and talent retention.
On one hand, there is a potential hiring slowdown. NAIOP reports that, although current CRE hiring is at a "torrid pace," early signs warn that a possible sudden "pullback is around the corner." On the other hand, the CRE industry is aging and having a tough time attracting younger, millennial talent. Fewer young people are entering the CRE field. The industry must replenish the talent quickly, according to The Millennial Commercial Real Estate Career Study by SVN.
These two trends point to one common theme: finding, motivating, and retaining skilled talent is a top priority for CRE firm. In fact, the 2015 NAIOP Commercial Real Estate Compensation Survey found that nearly 77% of surveyed firms are having difficulty recruiting and hiring skilled talent.
So what can firms do? Here are six tips to attract top talent and help ensure they stay stick around:
1. Offer a clear path for advancement and mentorship
It's no surprise that earning potential and benefits are top priorities for many potential hires. SVN's Career Survey found that more than 75 percent of millennials put high earnings potential and training programs as their top priorities when choosing employers. Only 27 percent of the respondents found a commission-only job appealing. (29 percent listed having to pay student loans as an obstacle). That comes as no surprise to CRE firms.
"We're a 100 percent commissioned industry, so you try to attract somebody out of college and it's difficult," said Craig Patterson, regional manager in the Minneapolis office of Marcus & Millichap, to VTS. "I can put you on a small salary for six to 12 months, and then it's commission. So you follow the training and the platform we have and you put the effort in and pay your dues the first 12 to 18 months. In your first year you may make $25,000-$30,000, but the second year you could make $70,000 and the third year you could make $100,000, so you can exponentially grow quite quickly.
"But we're competing with a company offering $45,000 to start," he continued. "We can't compete with that. But what are they making in year two or three?  The salary that we can offer them the first year is not much to get excited about, so you try to sell them on vision and the career path." Helping potential hires understand this is critical.
2. Offer a cool, collaborative workplace
Millennials crave collaboration. They're accustomed to using social networks and other technologies to share ideas. In SVN's Career survey, 82 percent of millennials ranked collaborative work environments as the most important cultural factor.
CBRE's Workplace360 strategy initiative is a perfect example. It's focused on improving how CBRE's employees work in and outside the office. The giant company is doing away with traditional, cubicle offices and moving toward flexible, "free-address office space."
Workplace360's strategy maximizes employee collaboration, interaction, and productivity through technology, space utilization, sustainability, mobility and enhanced flexibility, and health/wellness. The program is currently being rolled out across CBRE's entire portfolio, as their leases expire. The response has reportedly had a  very positive impact on attracting new talent and retaining existing.
3. Choose the "right" location
As more young professionals opt to live in urban markets, nearby officing is a boon. Marcus & Millichap moved their Minneapolis office from the suburbs to Uptown, a hip, urban environment, which Patterson said gave his employees a boost and new branding.
"Millennials want a cool place to work," he said. "Uptown is just young, hip vibrant, and you can walk to a lot of places. I have a couple of people in my office who can walk to work. When you're trying to attract young talent, you're able to say, 'This is where we are, and we have Bar Louie (bar/restaurant) on the first floor of our building, and you can walk to theaters and bars and gyms.'"
4. Offer flexibility (the 24-hour office)
Some believe workplace flexibility is perhaps the largest incentive after compensation, and it's valued by all generations. Flexibility means working whenever and wherever is most efficient and is "encouraged by managers who measure results, not just face time," SVN reports.
"I have a people who go home and come back in the evening to work. They have 24-hour access to our office," Patterson said. "They don't want to be 8 a.m. to 5 p.m." Having the right systems in place can do wonders to attract the right talent.
5. Equip employees with technology
With their strong connection to technology, it's no surprise that millennials expect their offices to be fully wired. They want more information—faster, easier and better. They want to be able work anywhere: the conference room, breakroom, coffee shop, at their client's office, etc. "They want the latest and greatest packaging in software," Patterson said. "You gotta keep up with that."