7 Questions with UBS' Jonathan Woloshin on the Current CRE Industrial Revolution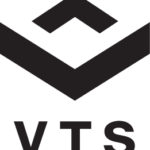 Commercial real estate's industrial sector is flying high right now with record-breaking development and extremely strong property fundamentals. Several research reports have documented its rise, including one by UBS Executive Director Jonathan Woloshin. In it, the commercial real estate analyst for the investment firm's asset management team, shows how e-commerce has propelled industrial's growth trajectory.
E-commerce and third-party logistics industries are game changers due to their exponential growth and increase in warehouse and distribution spaces. The increasing importance of same-day delivery by Amazon and others is requiring facilities to be closer to the consumer and not just in traditional industrial parks on the outskirts of cities. And though it's taking up a formidable amount of space with hundreds of millions of square feet under development, real estate only accounts for 5% of an e-commerce firm's overall costs, according to UBS. Transportation, at 20%, and labor at 30%, are much bigger expenditures, so leasing real estate in high-value urban areas is less of a concern.
VTS recently spoke with Woloshin about these topics and how e-commerce has transformed commercial real estate's industrial sector.
1. The e-commerce and third-party logistics industries are fueling a historically strong industrial sector. What makes this current environment different from other historic periods of industrial expansion?
Jonathan Woloshin: If you go through history and back to the start of the industrial age, we've clearly had new technologies. The best one I can think of is the invention of the airplane. It shrank the size of the world. What's going on here is that the internet has not only shrunk the size of the world, but it's shrunk and is continuing to shrink, the supply chain. Everybody rightfully focuses on e-commerce, but it's more of an absolute shrinking of the supply chain.
Time-to-market is essential, and cost-to-market is important. As we get to same-day delivery on a wide-scale basis, it's more than e-commerce. It's a rethinking of how products are distributed. Dare we say, "It's different this time," as every cycle is different, but this is the first time in generations we're truly looking at a complete overhaul of the supply chain.
2. How do e-commerce tenants' space needs differ from other industries?
Woloshin: In the current age, there's a lot of warehouse space that's now functionally obsolete. Historically, 28-foot clearance heights were considered acceptable or standard, but those numbers are now well into the 30s. I recently read that Amazon is investigating developing a facility with a 75-foot clearance. The other major change is bringing automation and robotics into the warehouse space. What we're going to start seeing are larger spaces with higher clearance heights and fewer physical employees.
In urban areas, as we shrink the supply chain, you're going to see more warehouse space in higher population densities to make time-to-market faster and the supply chain more efficient. For example, in Seattle, it's happening now with vertical, multi-story warehouses. Prologis is building a three-level warehouse in Seattle's Georgetown neighborhood that will allow trucks to go up three different levels simultaneously. This is going to happen in many cities.
One of the other evolving issues is the increasing efficiency of driverless trucks, which will also take further costs out of the supply chain. The more automation we bring to the supply chain, the better it is in terms of increased efficiency and cost reduction.
If you look at the supply chain, your two biggest costs are transportation and labor. They account for roughly 70% of the expenditures. These are evolutionary, not revolutionary, changes, but nevertheless, they're coming.
3. What goes into the decision-making process of owning versus renting industrial space if you are an e-commerce company?
Woloshin: Historically, if you look at commercial real estate when it comes to rent-versus-buy, it makes more sense in many cases for corporations to lease rather than own warehouse space. That doesn't mean they won't own some of it, or that Amazon won't want to own the supply chain from start to finish someday, including the airplanes, trucks, and warehouses. But it comes down to two things: efficient use of capital and core competencies. Companies want to focus on their core competencies and where they can earn the highest return on their capital. If a third party can earn a higher return on capital on the real estate and take it off their books, it becomes a win-win.
4. Many traditional retailers are the biggest e-commerce tenants. Have they changed their spaces accordingly?
Woloshin: In some cases, they're retrofitting and in others, they're building spaces where they can have a traditional supply chain along with omnichannel. Prologis estimates that omnichannel requires three times the warehouse space of traditional brick-and-mortar retail. If you think about the old supply chain, you go from a ship in the Port of Los Angeles, to the Inland Empire, to a local distribution center, to a store. Now, many retailers will tell you how crucial it is to have an omnichannel presence. You need to offer consumers the ability to buy online and pick up in-store, buy online and ship to the store, buy online and return in-store, and so on. If you think about the demand that brings on warehouse space, retailers with an omnichannel strategy need more space, and it's a lot.
5. What are the geographic trends we are seeing with e-commerce industrial? Is there any deviation from the usual large hubs or are new areas gaining in prominence?
Woloshin: The answer is both. Clearly, as there are drivers such as global trade, e-commerce, and the widening of the Panama Canal, you're going to see a lot of construction in the Inland Empire, the Dallas area, and the Lehigh Valley in Pennsylvania. But one of the other things is going to be whether firms will retrofit functionally obsolete facilities or knock them down and rebuild in more dense, urban areas.
It goes back to the whole shrinking of the supply chain. If you go to Southern California (from the bottom of Ventura County over to Ontario and down to Orange County to the water), that market has roughly two billion square feet of industrial space, and the vacancy rate is about 1.8%. California is historically very difficult to develop in, to begin with, and there's no available land. Sometimes companies are going to have to make do with existing facilities if there are zoning issues that don't allow them to rebuild, or go vertical and make them more modern.
But different markets have different issues. In Brooklyn, there's a big warehouse being built on what was an old retail site. Some of the lower-quality malls could also become distribution centers because they don't have much of a future for that use, as opposed to the higher-quality malls. I think it's a multiple-pronged approach.
6. As e-commerce companies increasingly offer same-day delivery, how has that changed urban industrial flex assets? Will we see more mixed-use with industrial components?
Woloshin: Most of the mixed-use that we're seeing is similar to what's taking place at the King of Prussia Mall. It's one of the best malls in the country and the interior is being re-tenanted. There will also be apartments and a hotel. I haven't heard a lot about malls with industrial facilities, but something that might make sense is a B-minus or C-plus mall with high-profile department stores that have filed for bankruptcy and turning those former stores into distribution or pack-and-ship facilities.
The mall operators could go to the tenants and say: "You need omnichannel. We've got this 200,000-square-foot space, and as part of your common area and maintenance charges, you can all share in that." But that's going to be a very market-specific and quality-of-mall specific. You're not going to see that at the high-end malls, but what you are seeing is part of the back office getting allocated to pack-and-ship.
7. Is there any danger of overbuilding? Could firms shift their strategies and need less warehouse or distribution space for their products in the future, like what's happened to big box stores in retail?
Woloshin: Of course, you can see select overbuilding, and real estate is the ultimate local business. But barring a national recession, we're still looking at a demand picture outstripping supply for the foreseeable future. Does any given locality have oversupply potential? Of course. Based on my conversations with public companies, they're not just building for the sake of building. When they say building spec as opposed to build to suit, it's highly unlikely they're doing it on a whim. They're looking at demand in a local region.
It's unlike 2005 and 2006 when the capital was flowing like water to anybody with a hammer and a nail, meaning the merchant spec developers. Access to development capital, cost of building, and labor availability are much more difficult. I don't want to tell you there's no risk of localized oversupply, but when you add these things up, it's a much better supply and demand environment.
Additionally, a lot of people don't realize that real estate is a very small portion of the overall supply chain costs — anywhere from 4-5%. So, if someone is paying $5 a year in rent, and it's going up 20%, think about what that means to the economics of the overall supply chain. If streamlining of the supply chain allows companies to reduce labor and transportation costs, rising real estate costs becomes much easier to absorb.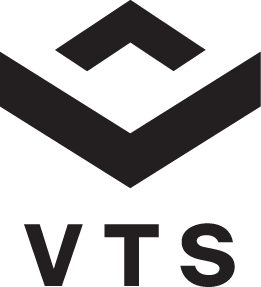 Ian Ritter is a veteran business journalist who has covered the retail and commercial real estate industries for more than a decade. He has held high-level editorial positions at GlobeSt.com and was formerly an editor at the International Council of Shopping Centers magazine SCT. He is a regular contributor to VTS' blog and is also online content manager for the engineering firm GRS Group's blog. Over his career, Ritter has written for several publications and holds a Master's degree in Journalism from Columbia University.