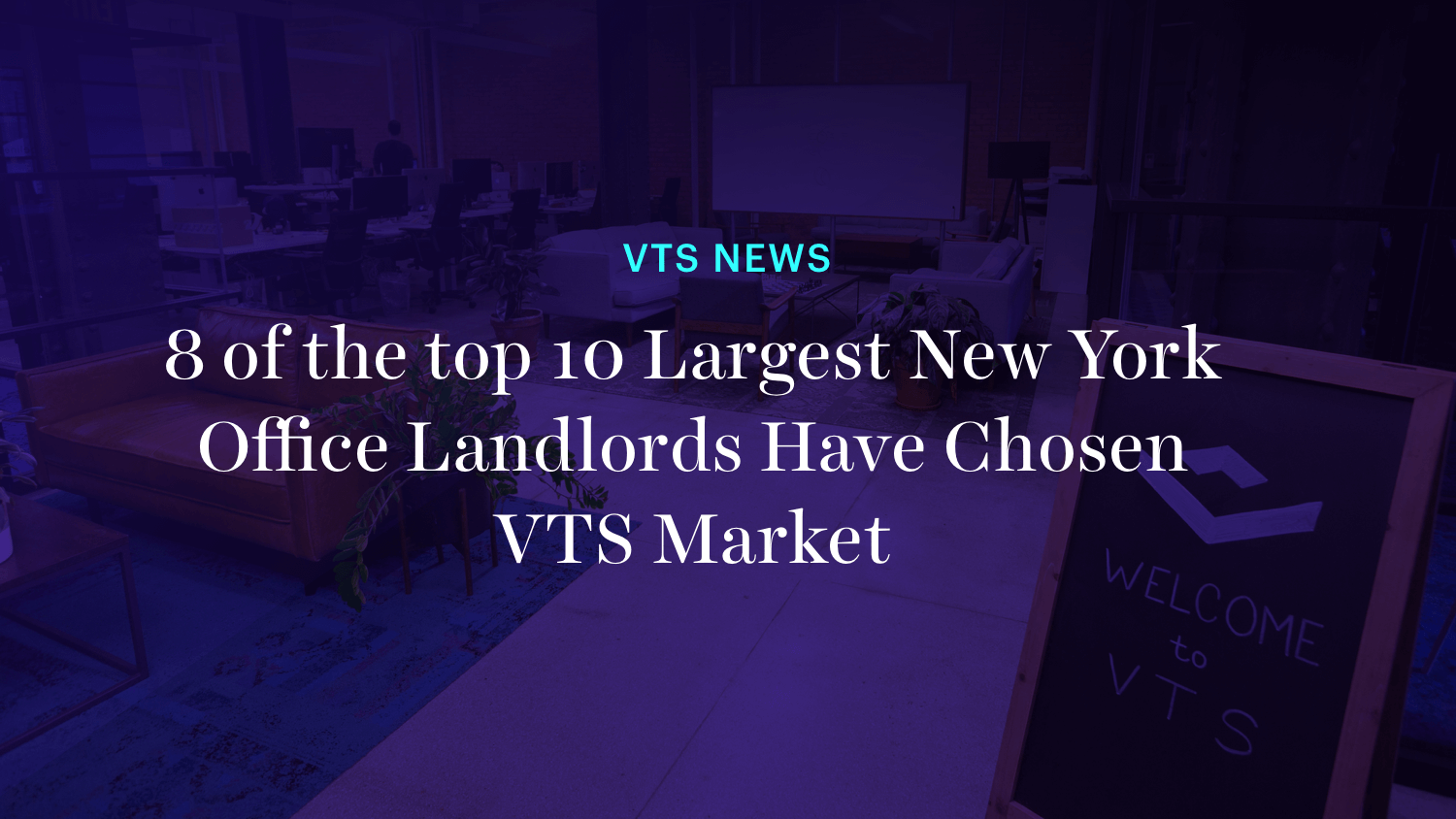 8 of the top 10 Largest New York Office Landlords Have Chosen VTS Market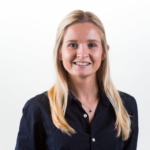 Sr. Manager, Content Marketing, VTS
Since launching VTS Market, we're thrilled to announce that 8 of the top 10 largest New York office landlords have chosen VTS Market as their system of record for digital leasing and marketing. These new clients include SL Green, Columbia Property Trust, Nuveen, Rudin Management, and Ivanhoe Cambridge. They join Tishman Speyer, Brookfield Properties, Empire State Realty Trust, Hines, Oxford Properties Group, RXR, and others who have already brought their marketing efforts online with VTS Market.
Currently, more than 15 million square feet of new office space is being signed up each week! This unprecedented uptake continues to solidify VTS Market as the most rapidly adopted product in Proptech history.
Why VTS Market is the industry's chosen solution
"Commercial real estate is and always will be a people business. VTS Market gives us a modern means to continue to engage with tenant rep brokers and their tenant clients in a way that is more efficient for them, and ultimately provides a superior experience," said Steven M. Durels, Executive Vice President, Director of Leasing and Real Property, SL Green. "While this move toward digital leasing has been accelerated by COVID-19, it isn't a short-term play and will continue to develop well beyond the pandemic."
To underscore this, we conducted a survey (VTS Market Tenant Survey 2020) to better understand and address the concerns that are top-of-mind for today's tenants in relation to their office space search needs amid the COVID-19 pandemic. More than 250 U.S. tenants — including C-level executives and HR-decision makers for new space — participated. The results echoed that a majority of tenants prefer virtually touring space prior to viewing it in-person, and that will remain the preference post-COVID-19. The primary takeaways that bolster this anecdote include:
Roughly 70% of respondents expressed discomfort in doing an in-person tour.
80% preferred to take a virtual tour of a space to narrow down their search before they had to tour in-person.
67% of respondents wanted to see a floor plan before touring in person
"In today's market, the traditional offline marketing methods long relied on by landlords are simply no longer possible. Without a digital option, they simply can't compete," said Nick Romito, VTS CEO and Co-Founder. "With VTS Market, tenant reps and their tenant clients can virtually experience a building and interact with the owner of that building like never before. We're thrilled to be able to meet this critical industry need and to get leasing teams back to work."
Get started with VTS Market today
With VTS Market, landlords finally have a fully digital, data-driven way to market and lease their spaces online — all from within the VTS platform they use to manage their leasing and asset management activities today. In one click, agency leasing teams can review, approve, and publish spaces online to the VTS Marketplace — a listings site currently exclusively available for tenant reps to view, tour, and share virtual listing content for free. Additionally, landlords can easily publish spaces to their own websites and email listings to their network of tenant reps, directly from VTS' platform.
VTS Market provides landlords with the industry's most comprehensive and effective marketing content, including virtual tours, photos, 3D space renderings, refurbished floor plans, and more than 250+ verified data points for each space — all produced by the VTS team — ensuring tenant reps and tenants are viewing a single, highly-engaging source of truth. With the VTS platform now managing more than 12 billion square feet of assets, including 60% of national Class A office space and 65% of the Manhattan office market — our network of data reached a critical mass to support this.
Learn how you can get started with VTS Market today.
Want to learn more about VTS Market? Here's what you need to know.
You can read our official announcement here.