8 Tips for a Successful Software Technology Rollout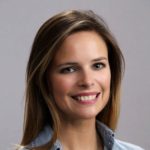 Director, Content and Communications, VTS
When considering a new software for your organization, there's one major thing to keep in mind: this software rollout will be a major factor in your company's success with the new solution. You only have one shot to launch this technology, and when you've invested considerable time into the purchase process, you want the rollout to go smoothly.
In fact, much of the value of the investment in a new technology is dependent on a successful implementation and the organization fully embracing the platform. Unfortunately, many companies actually destroy the value they gain from technology by not creating total buy-in across the organization. This can lead to poor adoption and the subsequent loss of return on your investment.
Thankfully, this is easily avoidable with a thorough, well-planned technology rollout. To help you execute this in your own organization, we've compiled the following list of best practices from commercial real estate thought leaders.
1. Plan ahead and set objectives
The most successful implementations are those with objectives that are clearly defined from the outset. "Having defined objectives about what makes any implementation or conversion a success is really important," says Robert Palmer, Senior Vice President at Kilroy Realty.
During the planning process commercial real estate firms should challenge themselves to focus on understanding the true needs of the organization and how to address them in the easiest way possible, rather than building upon the established, outdated business practices that you're comfortable with.
"Scrap your old reports, forget about them," Palmer says as an example. "Go get the whiteboard out and focus on what your needs are. Sometimes you need that vision to work a little bit backwards."
2. Understand how your new technology solution will connect with any existing systems (and the data they house)
From accounting software systems to leasing and asset management platforms and everything in between, there are numerous technology solutions that a commercial real estate firm will require at any one time to aggregate critical business data. The most important part? Marrying these systems together to give your organization a single, complete and actionable platform.
Bill Murphy, Chief Technology Officer at Blackstone, says that companies spend a lot of money on best-of-breed data systems, but often neglect how they connect. "Your data environment is like a bunch of lego blocks so you need to make sure they fit together," he explains.
3. Communicate, communicate, communicate
The most effective communications plan is not just about announcing the change from a logistics or process perspective through a single email. The news of a new technology product needs to come from executive leadership and clearly articulate the positive benefits that staff can expect to gain from the new solution. Learning a new software takes time, and staff will no doubt ask, "What's in it for me?" so it's critical to focus your messaging on the payoffs the technology will deliver for the individual.
These will differ from company to company. At Lillibridge Healthcare Services, Senior Vice President Joi Taylor and her team spelled out how the technology would replace manual tasks and give people time back, helping to drum up support and excitement for the change.
Develop a consistent communications plan that spans the length of the software rollout and beyond, Palmer advises. Communicating small wins and success stories along the way are also key for encouraging organizational buy-in. Taylor made sure her team knew what the overall adoption rate was on a continuing basis: "We would tell them what the adoption rate was looking like, what had they achieved through their efforts by using the system and driving it. It was one more small piece to say you're doing a really great job."
4: Get cross-organizational buy-in by involving your team from the outset
Engaging your ultimate end-users early in the process can help to facilitate adoption. For example, when considering a new software for American Healthcare Investors, Executive Vice President Wendie Newman created department-specific task forces that played a key role in the software review process, which helped keep the product on people's radars and created buy-in even before the purchase was confirmed. Newman also offered live previews and demos to other employees in advance, ensuring future users were excited about using the new solution on go-live day, rather than being surprised.
5. Leverage your power users
Working with a specific group of go-to "power users" across all levels of the organization is particularly helpful in lifting adoption rates. What makes an effective power user? Choose employees who are approachable and passionate about the solution, with an understanding of why it's important to the company.
Power users are extremely valuable in the following ways:
They can work closely with you to provide feedback on potential products pre-selection, followed by practical input on your communication and roll-out plans.
They can develop software best practices to help other staff members get comfortable with a new technology.
Engaging these employees helps to create an environment where people feel comfortable asking questions that they may not be as willing to ask their boss or a more senior member of the team.
As regular users on an ongoing basis, power users are the best people to provide feature suggestions and roadmap feedback to your technology partner.
6. Lean on your technology partner's Customer Success team
Customer Success has evolved in recent years, with many companies now placing heavy emphasis on proactive support, rather than the reactive support style we're accustomed to. In fact, when seeking out a new technology, look for partners that have over-invested in their Customer Success team as this will give you access to solid account management and support resources. These teams have helped to roll out software for hundreds, if not thousands of other customers – any potential hurdle that you may face, they've seen it before and know how to solve it.
Take advantage of this team in the following ways:
Leverage information on best practices:Ask your Account Manager to provide information on best practices or useful case studies from other customers to set your team up for success from the get go
Take advantage of value-add services:Rolling out a new technology tool takes time, resources and expertise. Understand what services your technology partner offers to assist with implementation and how these may maximize the ROI of your solution.
Regular, ongoing engagement:Ensure you maintain open lines of communication with your Account Management team to ensure you're deriving the most value out of the software.
90-Day review:Once the software is live and fully implemented, have your technology partner conduct a 90-day review to ensure all of your initial goals have been met, your team is well trained and actively engaged on the platform, and you're leveraging the platform to get as much value as possible.
Annual reviews:Work with your technology partner to conduct further reviews annually. These sessions will ensure you are continuing to derive the most value of the software by giving you an ongoing sense of how your team is using it. This will also give you an opportunity to make sure you're up to date with any new features that you have access to, and any additional modules you can add to your account that will allow you to expand the service across your organization for further value capture.
7. Continue the internal education post "go-live" date
Technology platforms are constantly evolving with updates ranging from entirely new products and features to small, but valuable, enhancements. This was one of Robert Palmer's biggest takeaways after completing a technology roll-out. In order to maximize the system, he notes, it is critical to stay on top of the continuing education opportunities.
The internal communication plan also continues post "go-live" date. As Joi Taylor explained, it's important to continue to highlight any product updates and any impact on internal processes to the company.
8. Help shape the product by partnering with your technology provider on an ongoing basis
"Pick your partner smartly and then help influence the product direction," says Jim Whalen, Chief Information Officer at Boston Properties.
In the modern era of technology, the concept of the "out of the box" solution has changed. As opposed to being a static installation that gets updated every two years or so, web-based software products are constantly updated with new and improved features and functionality.
There are multiple opportunities for users to get involved and share ideas and feedback – here are just a few:
Indicate your interest to take part in beta programs (these are programs run to test a software with users before it is complete – getting feedback confirms the product meets users needs and captures ideas for any final improvements).
Submit product feedback (positive and negative) directly to your Customer Success Team.
Indicate your interest to join your technology partner's advisory board (if available).
Keep in mind that while a technology firm won't build your idea the next day, the feedback may be incorporated into a wider conversation about product strategy and how client needs can be best served.
Change is often uncomfortable, but that does not make it any less essential. Commercial real estate firms need to adopt new technology to stay competitive, and a smooth software rollout is critical to ensuring the overall success of any new software. Challenging the status quo and setting solid objectives from the outset, along with consistently communicating with your organization are good places to start.