9 Real Estate Social Media Marketing Tips to Drive Deals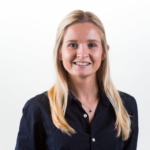 Sr. Manager, Content Marketing, VTS
From millennials and baby boomers to the up-and-coming Gen Z, social media has become an inescapable part of our daily lives. And while this influence has always existed in our personal lives, it's now become increasingly important to our professional lives — including in commercial real estate.
In fact, you may already be using social media to canvas new areas or research new tenants. But as we enter the age of modern commercial real estate marketing, it's time to think about creating an identity for your company on these platforms. With your own presence, you can not only research, but also start attracting new tenants and visitors to your brand while engaging with your community in a fresh way.
Here are nine real estate social media marketing tips to actually drive deals. Enjoy!
1. Set clear goals
If you're just getting started on your social media journey, then your goal may be different than if you're revamping an existing strategy. However, in both cases, your goals need to be clearly understood by everyone involved. For example, if you're creating brand-new profiles, your goal may be to increase brand awareness and get people following your new accounts. And if you've been using social media in your business for years, your goal may be more focused on sourcing leads for open opportunities.
Regardless of where you are, your efforts on social media should complement your other marketing efforts rather than replace anything you're already doing! These accounts are natural extensions of where your brand already exists and will enhance how you appear digitally.
2. Pick your platforms
There are a lot of platforms out there — Twitter, LinkedIn, Instagram, Facebook, Snapchat, Pinterest, YouTube, etc. — and it can be overwhelming if you're just getting started. To make it easier, pick 1-3 platforms that will support your general goals on social media and that make the most sense for your company. If you try to boil the ocean — that is, take on too much at once — your efforts are more likely to fail. Most commercial real estate firms exist on LinkedIn, Twitter, and Instagram.
3. Showcase your properties, tenants, and company
With social media, you can showcase your vacancies to help drive new business, promote your tenants' businesses, and highlight your company culture. By posting a mix of all three elements, you avoid spamming your followers with repeated opportunities and build a more interesting and engaging profile.
4. Connect with your community
Engage with the community around your properties. Connect with local businesses, influencers, bloggers, and media outlets so that you can stay up-to-date on what's happening and they can follow you back. As your followers increase, you can then encourage additional interaction by posing general questions to the local community, such as what companies they would like to see in the market and feedback they may have about your asset. All of this leads to added exposure for your property and partners — and increases awareness or traffic for your tenants.
5. Connect with your prospects
If you're trying to attract a new company to your portfolio, connect with them on social! Often, when you reach out to a potential tenant without notice, they're guarded and put you through a myriad of obstacles. But with social media, you can establish a connection that might make the conversations more natural than when you reach out cold. When you're connected, they'll also see the content you share — which is showcasing your portfolio and company in an engaging way. Therefore, as you work to attract this company online, it may be worthwhile to start posting content that they will care about and shows that you understand their needs.
6. Be visual
People engage more with visual content, so be sure to include images, videos, and even GIFs in your social posts to make them more attractive to your audience. What better way to showcase your properties, tenants, and company culture than with photography and videography? As they say, a picture is worth a thousand words and will help convey a more powerful story than plain-text updates alone. And with an iPhone in every pocket nowadays, it's never been easier to capture quality photos and videos on the spot.
While we're on the subject of visuals, the most important photo of all is your profile photo! Be sure to upload one and keep it consistent across all of your accounts so your followers can easily identify and engage with you wherever they are.
7. Don't just share — engage
Once you've filled out your profile with some posts, it's time to start engaging. Social media isn't just about sharing your own content, it's also about engaging with others' content. Here is where you'll start engaging with what your community members, prospects, and other relevant accounts post. It's often considered best practice to follow someone back if they're relevant to your account and to like someone else's post if they liked yours. This will help you continue building these digital relationships that could translate into a new deal for your business. In fact, many companies have started a conversation with a prospect on social media and then signed a lease with them down the road thanks to that relationship!
8. Track your success
After setting your goal, you'll also need to pair it with a metric of success, so you can see if your social media efforts are paying off. For example, if your goal was to increase brand awareness, your measure of success could be to hit 1,000 followers by the end of the year. Your goal and metric should go hand-in-hand. In the previous example, hitting 1,000 followers shows that your brand is gaining attention online. However, if your goal is to drive deals for your business, then hitting 1,000 followers wouldn't be as relevant — instead, you would want to track the number of leads you actually sourced through your accounts.
9. Expand your efforts
As you see success with your single set of accounts, you can share the results with the rest of your team and expand your efforts. Help teams in other regions create accounts for their own properties or start creating additional accounts on your own for more and more centers in your portfolio. Then you can start following and engaging with all your properties from across different accounts and synergize your efforts.
One last tip? Consistency is key. When you first launch your social media accounts, it may feel impossible to get them off the ground. However, leaving your profiles to collect dust doesn't add any value and will make it even harder to build a loyal following. In order to see success, you need to stay active and engaged and the audience will come. Good luck!
While you're getting your social media accounts up and running, follow @WeAreVTS on Facebook, LinkedIn, Twitter, and Instagram!