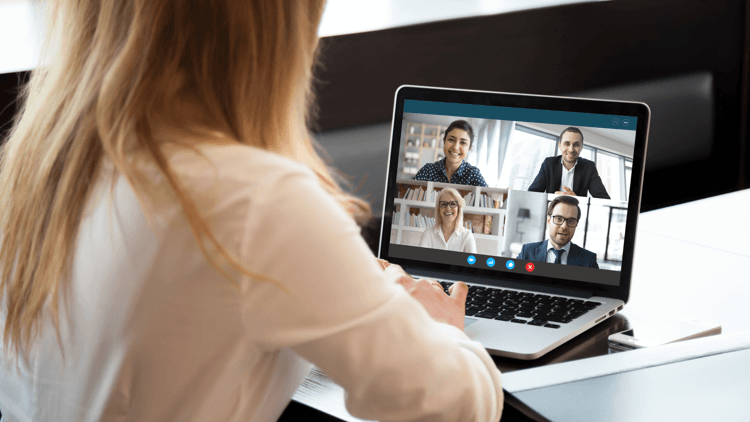 9 Tips for a Successful Videoconference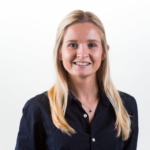 Sr. Manager, Content Marketing, VTS
In response to COVID-19, the vast majority of companies have now moved to work-from-home arrangements to help flatten the curve and keep employees, and their families, safe.
As we are all thrust into this remote environment, virtual meetings — or videoconferences — have probably become a critical part of your day. At VTS, many of us thought we would be well-prepared for our own virtual meetings, but it turns out that these meetings come with their own challenges. When we first started working from home, we found ourselves starting meetings with a chorus of, "Can you hear me's?" and "I can't see your screen's."
If you've started working from home and need some help getting up to speed on hosting and attending remote meetings via video, here are our 9 best practices.
Before the videoconference
1. Download and test out the videoconference software before the meeting
There are many videoconference tools available today, so your external partners may use a different one than you. At VTS, we use Zoom while other options include Google Hangouts, Microsoft Teams, GoToMeeting, and Skype. It's good practice to download and test out the needed software before the meeting. This will enable you to make sure your microphone, speakers, and video are working properly and get you ahead of any hiccups so you don't lose time on the call.
2. Share (or review) the agenda at least 24 hours ahead of the meeting
If you're leading the meeting, create and share a plan for the meeting at least 24 hours beforehand that includes key talking points, meeting structure, list of attendees, responsibilities, and any needed documents. Sharing this ahead of time enables your attendees to come to the meeting prepared with their thoughts, comments, and questions.
3. Set up your meeting spot
Find a place with access to good internet and lighting so your meeting attendees will be able to see and hear you clearly. To make the sound quality even better, grab a set of headphones with a built-in microphone. This will reduce any background noise.
During the videoconference
4. Turn on your video!
Now that you and your teams are meeting virtually, this face to face interaction is even more valuable. This not only improves the feeling of social connection but also the general quality of communication — so much is non-verbal!
5. Start the meeting on a personal note
Spend a few minutes at the beginning of the meeting checking in with everyone, catching up, or just having small talk about what everyone is doing with their time at home. You could even host themed meetings where everyone changes their backgrounds to feature their hometown or a favorite snack to start the meeting with some fun conversation!
6. Double down on meeting etiquette
As you start hosting remote meetings, it will become even more important to maintain meeting etiquette. Some items to consider:
Be mindful of your body language: smiling, head nods, thumbs up/thumbs down, and raising your hand to speak in large meetings all help!
Double down on active listening
Use headphones to improve the sound quality for everyone else
If you don't have a headset, speak directly into the microphone and avoid typing, drumming your fingers, or eating near the mic
Avoid side conversations – speak one at a time
Greet others when they join the call
Mute yourself when you're not speaking
7. Make sure you can see everyone on the call
Many videoconferencing tools have different "views" you can use during the call. One is a "Speaker View" that will push the person speaking to the big screen of the video. But if you use "Gallery View" you'll be able to see everyone in attendance in a grid — just like the Brady Bunch. We recommend using this view to build upon the feeling of connection to everyone on the call and make it easier to shift from speaker to speaker using visual cues.
8. Share your screens
In the office, you may normally rely on a whiteboard or presentation screen to help everyone follow along during the meeting. Thankfully, in some videoconference tools, there's actually a setting that allows you to share a virtual whiteboard to your attendees. If that's not an option for you, it's also a good idea for one person to still share their screen and pull up the agenda or a central working document so everyone can follow along during the call.
After the videoconference
9. Send out meeting notes to all attendees
When assigning roles during your agenda creation, you should put one person in charge of taking notes during the meeting. These notes should include all discussion points, any deliverables, and plans for any necessary next steps. Afterward, you can share these notes as a follow-up to all attendees to keep everyone on the same page while you're decentralized.
While adjusting to videoconferences may involve a slight learning curve, once you arm yourself and your team with some of these best practices, you'll be well on your way to making your virtual video meetings just as productive as your in-person ones.
Do you have any good tips for videoconferences that we missed? We'd love to hear them! Share them with us by emailing info@vts.com.